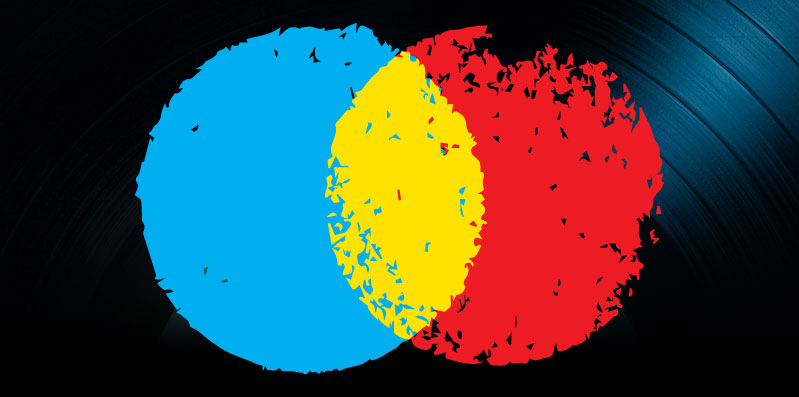 Paul Conroy on Fighting the Good Fight
Paul Conroy is a music manager and co-owner of the company Good Fight Entertainment. Prior to running this company Paul had been an A&R representative, a music publisher and… ah hell I'll just have him tell you…
Musician Coaching:
Give me the really quick glance over your career. You started in the music business as a band manager, you've run labels and you've done both simultaneously. Why don't you gloss over the past ten-twelve years.
PC:
I'm actually at thirteen years in the music business at this point. I started off as a local band manager in Philadelphia. I had no contacts whatsoever in the music business, and just through a lot of hard work and networking between Philadelphia and New York I was able to build some solid relationships. I went from there to work with Steve Hutton when he was managing Kid Rock over at Upper Cut Management. I did that for a couple years and then went from Upper Cut Management to Roadrunner Records where I was an A&R rep for about three years. While at Roadrunner I started doing A&R work in the area of publishing and while there went over to records and really learned that I did not want to be an A&R rep while at Roadrunner; however, it was a priceless experience for me because I learned how record labels worked from the inside, out. In my thirteen years as far as learning goes, my most intensive training came while I was at Roadrunner.  After leaving Roadrunner with all that knowledge I went to work for Larry Mazer, and I was doing artist management with Larry Mazer.
Musician Coaching:
For those who might not know – who has Larry worked with?
PC:
Cinderella, Nelson, Kiss, Pat Benetar, Cheap Trick and most recently Stone Sour and Breaking Benjamin. He's got pretty much the highest pedigree as far as managers go. And in my mind, when you look over the last decades, to me, he was the most successful independent manager in the music business. I went from there to partner up with Carl Severson at Ferret Music. At the time Ferret Music was just a record label, and we had this vision to build this – for lack of a better word – "360" company. I helped Carl build the profile and business of the label and while doing that I started a management division, touring company .as well as a publishing company.
Musician Coaching:
For those who wouldn't be familiar, Ferret was primarily hard rock/metal stuff and it was primarily bands that would tour, tour, tour.
PC:
Yes. One-hundred percent. Carl discovered bands like Killswitch Engage and Every Time I Die. These were bands that when Carl found them they were basically playing VFW halls and basements, for the most part regionally on the East Coast. And the bands that were signed to Ferret beyond having a unique sound and being stylistically ahead of the curve as well as hard rock and metal goes, had a tremendous work ethic. Carl himself was in a hardcore band called Nora, which when he wasn't working with the label, he'd be out touring as much as he could. The work ethic of the artists on Ferret were definitely an extension of Carl.
Musician Coaching:
Tell me, how do you get a band that is playing VFW halls and basements to even become a regional act let alone national?
PC:
I have a good story about that. In April of 2003 there was a show in Bensalem, PA, at a VFW Hall, and there were about ten bands on this line up.   Lamb of God was the headliner, Unearth was a support band, Every Time I Die was a support band, as well as Twelve Tribes, Nora, and A Life Once Lost. And the next summer three of those bands made up nearly ½  the second stage at OzzFest. That's how quickly it happened, and then beyond that there were a couple of those bands that moved onto have pretty promising careers. It happened that quickly. It was in just a little over a year, from VFW Hall to OzzFest, playing in front of 10,000 people per day, which is crazy.
Musician Coaching:
What did those bands do right that so many other bands don't do from a business perspective?
PC:
Putting aside talent, the things that these bands do correctly that so many bands don't do correctly is have a relentless work ethic. These bands basically would meet up at bigger VFW shows, or a festival called Hell Fest years ago where a lot of these bands would congregate, and these bands would put everything into playing shows with no concern for their own economics.  They didn't work day jobs, or if they worked day jobs they were jobs that afforded them to be out canvassing. And they were also savvy enough to network with each other. It's amazing. It's really easy to network in this day and age with Myspace and Facebook and everything else, but not so easy in 1999, 2000, 2001. You literally did your networking by meeting people at shows and staying in touch over the phone. From a promotional perspective, it was all about flyering. Beyond the bands, there were promoters that were relentless, and when they would put on a show they'd spend the eight weeks before the show flyering wherever they could to raise awareness. It was really work ethic that it came down to, and it is that simple.
Musician Coaching:
You were at Ferret Music, you started doing 360 deals, you're managing acts, you partner with Warner Bros and pioneered a tour called …
PC:
Sounds of the Underground was actually a tour we launched prior to partnering with the Warner Music Group. Just to be clear in terms of 360 deals, in 2004, 2005, we weren't doing 360 deals. In 2010, we're not really doing 360 deals because we don't take touring revenue from our artists because we're not staffed up to take touring revenue from artists. I don't feel good about labels that do that. The reality is there's no label on the planet that is staffed up enough to take touring revenue. That's something I have an issue with in the music business. Anyway, we launched Sounds of the Underground which was a great vehicle to make big artists bigger and get smaller artists off the ground. We've had that tour for three years, and it's something I'm quite proud of. During the process of launching that tour, we engaged in a partnership with the Warner Music Group, which was in 2006. The relationship with Warner was a 360 partnership of sorts where they were able to partner up and share in the revenue of our management business, tour business and record business and in exchange for that they provided support to us – financial support and a business acumen that Carl and I frankly didn't have. They taught us how to run a business. We are quite proud of our history with the Warner Music Group. We are also excited to be truly independent again.
Musician Coaching:
That must've been a great experience. Moving forward, you're doing something called Good Fight.
PC:
Good Fight Entertainment is the next step in the Paul and Carl partnership. Leaving from a partnership with the Warner Music Group, we wanted to start with a clean slate, and we decided to rebrand our company. Good Fight we felt like was a name that was representative of where we are in music in 2010. When I talk about relentless work ethic and things of that nature, it's more important now than ever. So we felt like "fight the good fight" was a name that would be synonymous with what we were going to put into our company.
Musician Coaching:
Philosophically is it the same kind of company – making and breaking artists from as many angles as you're able?
PC:
Philosophically it's pretty much identical. I think for us starting the year off we moved into a different office space that we're really excited about, and it was really a psychological thing for Carl and myself and the team. We've put so much into the last three years building up our company, and now we're stepping out as a true independent, so we wanted to re-brand ourselves to serve as a continual reminder that we're out there on our own now and we have to fight the good fight. Philosophically, I'd say it's business as usual, but it's more an internal, psychological thing than anything else.
Musician Coaching:
Tell me who you're working with these days.
PC:
On the management side, we've got bands like Between the Bird and Me and August Burns Red – two bands that are having great moments right now with their touring, merchandising and record sales. We also have more senior bands such as Cannibal Corpse who are the reigning kings of death metal or Behemoth, that is the prominent black metal band from Poland. I've got a band Children of Bodom as well too. Children of Bodom has Alexi Laiho, who is one the highest profile guitarists in modern metal right now. Beyond that we've got much younger bands. As much as there is a need for us to generate revenue being on our own, we can't stop developing young bands even if the payoff is not immediate. We've got a hard rock band from Canada called Bleeker Ridge that just recently signed to Roadrunner and we're very excited about. I've got a traditional metal band from L.A. called Holy Grail that I'm really excited about and I just picked up. It's really important for music in general. There's more pressure to generate revenue because times are getting tougher, but you still have to put energy into developing new bands. That's just a reflection of the management side of the business, but the record side right now, we're just finalizing a distribution deal and we'll have a half dozen records that we'll be putting out in the next six months on the label side.
Musician Coaching:
Tell me a little bit about the elbow grease that goes into developing an artist. You're obviously flexing your Rolodex and using your relationships. Is selling yourself business-to-business as an artist when you are just starting out kind of how you see management working, or how does it work for you?
PC:
Absolutely. The good news about the music business today is that due to the internet there's no barrier of entry. The bad news about the music business is there's no barrier of entry. You have a lot of bands that put up really terrible songs online that aren't well thought out because they want to be a "band". I'd say, first things first, stay in your rehearsal space and don't put out songs until you feel these songs are ready to represent your band. I would say step one is to make sure you actually have your songs together and step two for me as a manager and label owner is I will not spend any time on bands that are not prepared to be self sufficient. That means living a lifestyle where you are 100% committed to your music. As a band, whether it's moving back in with your parents, moving in together, quitting a day job to deliver pizzas or landscape. Whatever it is, you have to be committed. You have to be prepared to eat shit. I would say that's really step two.
Musician Coaching:
I think I've got the article title right there. "Eating Shit with Paul Conroy."
PC:
Yeah (Laughs). The reality is, Rick, knowing me as well as you know – the dude who moved back in with his parents at 26-years old and was $40,000 in debt by 28-years old because I wanted to make it happen. This is what we do. This is a part of it, and if you're not prepared to do it as a band, stop reading this interview right now and go back to college. With that said, prepare your lifestyle to dive into the music business and from there, one issue I think right now is so many bands put so much emphasis on building themselves up through community sites, which is awesome – Myspace, Facebook, etc. – but you also have to get out of your apartment and out of your house and physically be a part of it. When you're not rehearsing and when you're not playing shows, you have to be at shows. Seven days a week, even if it's not the kind of music you're playing, you have to be out there, you have to be active, you have to be visible. That's the lifestyle you have to live. By doing that you're going to make connections. And if you've got the right music and you've got the right work ethic, it's going to happen. It's really that simple.
Check out more on what Paul and his company are up to @ Goodfight Entertainment