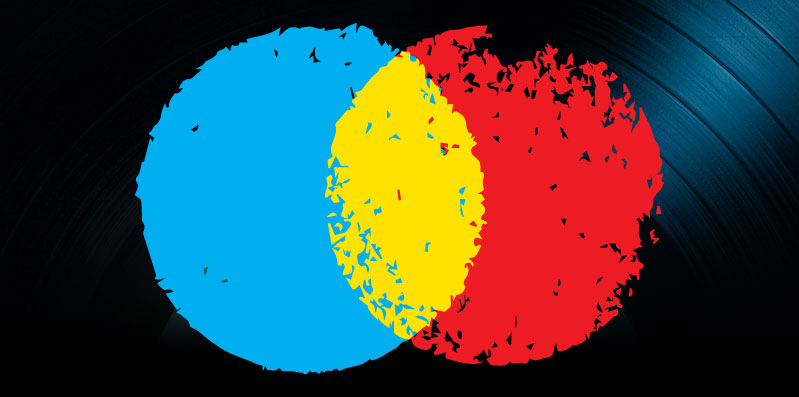 Questions for a Music Manager
I often get asked by clients about the best way to find a great
manager. It is no easy task attracting a manager who can really
deliver. I recently met Emily White of Whitesmith Entertainment at
the New Music Seminar and, having heard her speak, I realized that she
was very familiar with the business and was damn good at her job.
Whitesmith Entertainment handles Margaret Cho, Alina Simone, Sydney
Wayser, Family of the Year and others.
Emily started her music business career as an intern for Amanda
Palmer of The Dresden Dolls and began working as The Dresden Dolls'
tour manager. Before starting Whitesmith Entertainment with partner
Keri Smith Esguia, Emily worked with artists like Paolo Nutini,
Keller Williams and Amanda Palmer (when she went solo). I decided
to ask Emily about what she was looking for in prospective clients
and about how artists build businesses in general.
Musician Coaching:
I get artists often asking me how to find a good manager. Along those
lines, what makes a client attractive to you for management? How do
you go about client selection?
Emily:
For one, I don't want to care more about the artist's career than
they do. An artist needs to be passionate about their career and
have already displayed a willingness to work. We [Whitesmith
Entertainment] tend to go after artists that have more than one
thing going on.
Margaret Cho, who we manage, is a comedian, an
actress, an author and has a music album coming out. Another client
we signed a few months ago named Alina Simone approached me and she
had a book deal in place, an album done and lots of press and tour
dates lined up. So we also look for artists who need something or
who have an existing business that needs managing.
I get artists approaching me all the time but we're not miracle
workers. It's not like I alone can make tours happen without the
artist having already put the time into their own career.
Musician Coaching:
Speaking of tour, what would be your advice for artists just starting up looking to break out of their home market or just building a following
locally?
Emily:
Oh gig swaps definitely – Trading an opening slot with a band
in your market for an opening slot for them in a market where they
draw well. It's so easy with the internet – start looking for bands
in other cities on MySpace and reach out to them, you know?
Musician Coaching:
What I did in my band's home market was befriend the one guy
who started booking my band's gigs and asked him what a good match
for my band and I convinced the promoter to let me in for free and
hand out flyers and meet the band and network that way. I met great
local and regional bands that were a good fit for my band. It also
worked when asking about bands in the next town over.
Emily:
I can't stress enough how getting shows is about 80% artist
to artist and only 20% from people like us [she vaguely gestures
back and forth over our green tea that has gotten cold]
there is always this assumption that "if I get an agent I will get
all these tours…" For example Trent Reznor saw an early Dresden
Dolls video on MTV2 and it was he who put them on tour with Nine
Inch Nails.
Musician Coaching:
That was my experience playing on a local level but you have
seen this all the way up to major acts like NIN?
Emily:
Oh yea, I mean our (The Dresden Dolls') management had good
relationships with NIN's management so I mean having good executive
relationships helped but ultimately that decision came from Trent
Reznor.
Musician Coaching:
So you would say artist networking then is very important?
Emily:
Totally! I mean Amanda (Palmer of The Dresden Dolls) was
always great at that. We would be at European festivals and I would
come back to the trailer and there she would be chatting with Elvis
Costello…Good girl!
Another artist we work with, Sydney Wayser, was at the Wanderlust
festival. She's 22, totally brand new and this was one of her first
big festivals. I told her "your job is to go out and give your CD
and chitchat with Andrew Bird and Jenny Lewis and all your favorite
people that are here." Sydney is shy, but she did a great job. So
that is much more effective than me talking to Andrew Bird or me
talking to Andrew Bird's manager or anything like that.
Margaret Cho is another great example of effective artist
networking. She had a list of about thirty to forty artists she
wanted to work with for her upcoming album. Keri and I reached out
to artists that we knew and all of their managers and followed up
but eventually we exhausted our resources as managers. Margaret and
I went to Bonnaroo together and I told her it that what we needed to
get out of attending Bonnaroo was her sealing the deal with artists
directly and she absolutely did. Yes, we had been talking to the
Decemberists but when she was trying on sunglasses with them at the
Kaenon booth and told them about her album…that's actually how that
happens. I think artists definitely need to establish those
relationships.
Musician Coaching:
Bringing this back to a more local and regional level, would you
say that for bands just starting out that approaching the big local
band is acceptable? For example in the case of your artists, who
tend to be artists with a great deal going on, are they willing to
give out advice to smaller bands if they are approached?
Emily:
Sure. Amanda was open to it. There is nothing wrong with
approaching a big local artist. I mean, I hesitated in approaching
The Dresden Dolls in 2003 because they were a big local band and I
figured they were doing fine but when I met Amanda and I said "I
intern at WBCN and write for this magazine and I'm a music business
major. Let me know if you ever need help with anything," her
response was "Can you please come over tomorrow?" You'd be
surprised. Even bigger bands always need help.
Musician Coaching:
Good one. Changing gears, I often get approached about music
licensing for artists on their own. You've had some success at
that. Where does that come from? Is shotgunning stuff at music
supervisors of any value?
Emily:
Most of my bands are a little too weird for that. The Dresden
Dolls got some placement in the show Weeds and in a commercial in
Austria. I think with regard to licensing the placements Moby got
cracked it wide open and it became acceptable and not selling out
and it's great exposure so people began to flock to that.
Musician Coaching:
The moment things seemed cracked open for me was Led Zeppelin's
music in a Cadillac commercial.
Emily:
Yeah, that is an awesome way you can get exposure and make
money. It's an ideal route but everybody is onto it so it is
incredibly competitive. As a result, it's just not at the top of my
priority list. I do have some incredible relationships with some
music supervisors and people that shop songs but, again, some of my
best successes with that has been music supervisors who are fans or
again from the artists themselves.
Musician Coaching:
Going back to building something and having people come to you?
Emily:
Yeah. For example, Family of the Year [a band Whitesmith
just picked up for management in the last week] already had two
films interested. Granted, one of the members is an actress but the
band is very licensable. In general, most of my artists are a bit
too unique. I mean, when it happens, it happens and when it happens, it
can REALLY happen and pay well and do well but it is just such an X
factor. It's a hard thing to count on.
Musician Coaching:
Tell me about what you think are must dos for artists out there
Emily:
Email list is absolutely number one, data collection. Having your own
website is key, using Google analytics which is free, fanbridge is
free to start an account and have an email list… All the stuff is out
there, you just have to have it organized. It definitely helps to
have a web savvy friend.
Musician Coaching:
With all the online tools now do you utilize the online feedback
on MySpace etc for song choices or single choices from the fans? Does
that kind of feedback ever determine what winds up on an album?
Emily:
Not yet, but it could. I think if we did it that way there
would have to be a promotional tie-in, some kind of contest.
Musician Coaching:
So back to basics again, if you were to start over from scratch
with an artist, what would you do? What would be the plan?
Emily:
I am so lucky to be doing that with Family of the Year right
now. I have this amazing music that they self-recorded so we are
literally starting from scratch. We booked them a few shows in L.A.
and we are bringing them in for CMJ. We started growing the email list
after taking names from their old band's mailing list.
Musician Coaching:
How are you growing that?
Emily:
The social networks, pen and paper at the merch stand. It
also helps to have a cute intern go around the room and ask for
emails. We also set up a Google voice number so that people can
text in email addresses. We used to just call out a crew member's
cell number from stage and get email addresses texted to them.
As for the real basics of band business, they were already
registered with BMI but we have registered the new songs. We are
figuring out what domain names to buy and getting Google analytics in
place. I mean we had the MySpace page up first. It's kind of a one-
sheet for a band. Here's the music, here are the tour dates, here's
the email list etc.
Musician Coaching:
I look at having a MySpace page as being in the phonebook and
not usually much more important than that but, then again, you have to
be in the phonebook.
Emily:
Yeah and that is something that is easy for a band to set up.
We are cleaning up all their web properties and we are going to
release a digital EP in September.
Musician Coaching:
What is your philosophy on getting fans on MySpace? Is that
something you actively seek out?
Emily:
We absolutely do seek that out, in particular with Alina
Simone because she is at home writing for the next six months and
she's shy. She's on Twitter but not on it as much as other people.
I'm having someone I work with reach out to fans of similar artists
(PJ Harvey, Cat Power) and asking them if they have heard of Alina.
We feel she needs it.
Musician Coaching:
Thanks so much for taking the time to sit down with me. I'd be
thrilled to know more about Family of the Year as the story develops
so please let's have them check in or you check in again soon!