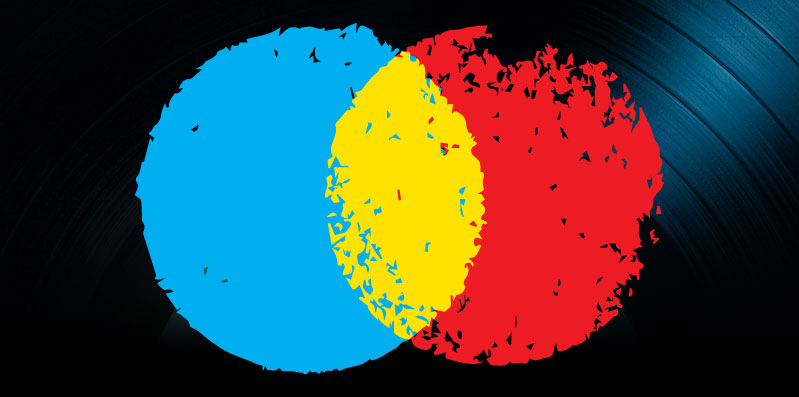 Indaba's CMO on Community and Collaboration
David Garrison is the Chief Marketing officer at Indaba Music which is a…well, it's sort of a …

Musician Coaching:
What is Indaba Music?

DG: Indaba Music is  the leading online collaboration tool for musicians.  We make it possible for musicians in different places to find each other and then make studio quality music together all online. No download necessary.  We have a variety of tools, so there's a community side to the site, which is 300,000 members right now, 185 countries, growing double digits each month.  That's where you find people who you discuss things with. That community is pretty robust – it's everybody from 13-year old garage bands who are just learning their first chords all the way up to Grammy Award winners. The common element of them all is that they're all serious musicians and they are passionate about the music they're making. The community piece is the lifeblood of Indaba that makes it work. On the flip side, there's the technology piece, which is the suite of tools to enable a musician to manage their digital life online. And that's primarily on the music creation side right now.

Musician Coaching:
What is the feedback you're getting from your community?

DG: We have success stories.  For example, recently we ran a campaign with the Derek Trucks Band, which is a bunch of musicians' musicians, an awesome group.  Derek Trucks is an amazing guitarist. One of the people who entered the contest was a guy named Mike Gannon who just graduated from university, was a guitar player and had always loved Derek Trucks.  He entered the contest and did a cover of the song. At the end of it, Derek and the band chose him. They thought it was a really awesome version of the song that they'd made, really different, unique, good sound and so they gave him the prize, which was to go up and meet the band backstage during a concert. So he went up to Boston, met the band and hung out with them for a while and they had a bunch of great talks, went backstage with them as they got ready. The band went out on stage and the sound check guy said, "So, Mike, did you bring your guitar?" And the sound check guy gave him Derek's Les Paul '59 and pushed him out on stage, and the band started playing in front of a large crowd. And this young guy that had just graduated from undergrad whose hero was onstage just started playing with the band. And everyone took a solo, and he ended up getting a solo in front of a big live audience and got a standing ovation.
Musician Coaching:
There are a lot of good success stories like that?

DG: There are definitely success stories through the contest, but each campaign is different. When we dealt with Mariah Carey, she wanted to retain all the rights to the song so people when they submitted gave up their rights to the music. Other artists like Carmen and Camille —  this little unknown duo from Canada – used a Creative Commons license that was basically just attribution. So you could actually go out and sell your remix of their song and make a profit off it as long as you just said it was their vocals. It runs the whole gamut. Depending on the artist, you give up some of your rights, but that's the price you pay for participating in a really cool collaboration and getting a lot of exposure and getting noticed. There are lots of A&R people hanging around the site and paying attention to the contest.
Musician Coaching: Are there things that people are using the site for that are getting them exposure?

DG: Yes. There are things we intended for them to do with it. But what's always surprising to us is how people take a platform we've created and use it in a way we hadn't expected. The things we intended for people to do are to find someone to make a piece of music with, collaborate, promote it on the site, and people hear it and more people collaborate on it and it becomes this big thing. A good example of that is Peace Partners, which is a group of musicians who got together, founded by a guy in Quebec who wanted to donate music to the cause of peace and freedom. He got together what's now a group of over 150 musicians from across the world who are donating songs to an album the proceeds from which will go towards organizations that have a demonstrable impact on peace in the world. Amnesty International Canada Francophone signed on. There are some interesting stories about how people use the idea of coming together to collaborate to do really interesting things.

Musician Coaching: So you've started to garner brand attention, and I'm guessing someone participating in a community has a better chance of getting the attention of a brand or a strategic partner and ultimately getting a shot on their own. Have you seen people use this community to procure strategic partners?

DG: That's another way people have used it. For example, there's a duo out of the UK called -Felsite-. -Felsite- is this pair of guys who had never met. They met on Indaba and created a song on Indaba and then created a whole album on Indaba and had never met. And then they were heard by a small UK label who really liked the sound and signed the album and the duo. They're on their second album now. There are absolutely stories of people getting exposure that leads to commercial success through the site. The thing I like about that one is that it's not like a major artist came out and said, "I'm going to use this site to do something really cool and get exposure for my stuff on it" when he already had a world of listeners. These are two people who had never met each other, didn't know each other.

ARTISTS THAT HAVE USED THE SITE:  Mariah Carey, Yo-Yo Ma, The Roots, N.A.S.A., Third Eye Blind, K-OS,  John Legend, Rivers Quomo (Weezer), Marcy Playground, Kennedy, The Crystal Method, Erik Truffaz, Deerhoof, Alkaline Trio, The Derek Trucks Band, Coallesce.
Using Indaba as a marketing tool for them and getting extra exposure is leveraging a bunch of assets they already have. What I like about the -Felsite- example is that it's creating a reputation from something that really didn't exist before they met on Indaba. So it's starting from scratch. That's the stuff we imagined would happen. And then there are a lot of people using it for things we never would've thought of that make total sense.  For example, a middle school music teacher in Seattle uses it as a practice mechanism for his choir to look at how the different parts go together, they can use it for homework because it's taking a rehearsal session that they can record directly into Indaba and then review on their own time and you can comment on specific points in the wave form. It's really useful as a pedagogical tool.  Does it make sense? Of course it does. Would we have thought of that as an application immediately? Maybe not. I think there are a lot of cool things that happen because this exists and there's a really strong community around it.

Musician Coaching: You're an MBA, chief marketing officer and have been in the music space for quite a while. Do you have any parting advice for a musician pursuing a career?

DG: If you're a musician – especially a rising musician – right now, you should be on Indaba, largely because it's growing so fast, it's an easy, untapped source of inspiration, exposure, tools to support your creative process.  More broadly than that, I think one of the things a lot of musicians don't recognize is the degree to which their fans want to be involved in their creative process, even at their infancy. There is immense appetite for understanding how music is made. We don't just listen to recorded music because it's a cool sound. We listen to recorded music because for us it represents insight into the recording process, in the same way that the live music industry is still big. People like to be around created music. What that means is that Indaba is a creative tool and a forum where you can talk about it and actually watch people create. I think with all the social media that artists have at their fingertips – Myspace, Facebook, Twitter – a lot of artists forget that what's interesting to audiences about those is this constant insight into what you're thinking about as an artist, into how you're making the music, into your life as a musician – things that don't necessarily occur to the artist. We were talking before about how few people actually do things on a regular basis. Someone said to me once that the thing that defines a blog that's worth following and will be popular is that you may not know what topic they are going to talk about, but you know what stance they are going to take on it. That's something that social media gives people the capability to do – just talk about a range of topics and then engage fans. Being in touch with people on a regular basis feeds itself. And it doesn't have to be big, it doesn't have to be hard to be involved, it doesn't have to be a big deal, but I think a lot of these tools are built for, but not necessarily used for, this pinging.
My advice is, particularly for rising musicians, to create a relationship with your audience – no matter how big or small it is – by creating a persona so they know what your opinion is going to be. And give them a sense of when you're going to talk to them – whether it's once a week, once a month or once a day.


—–
Please check out Indaba Music, it is a very cool collaboration tool.