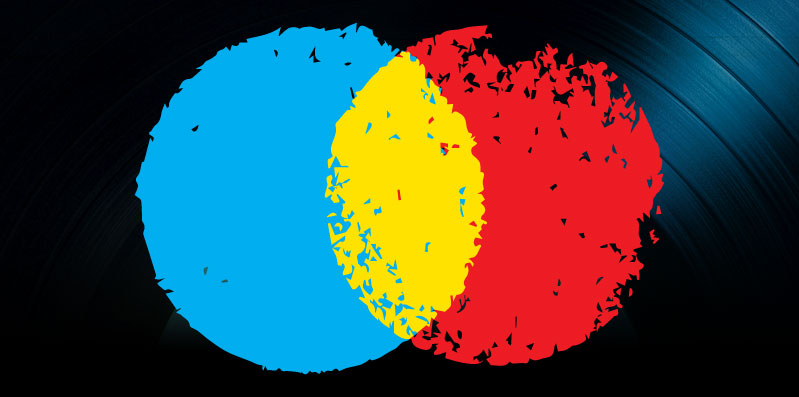 Sync Licensing and Music Placement
Brent McCrossen is the co-founder and CEO of Audiosocket, a music licensing and technology company with a roster of more than 50,000 pre-cleared original tracks, spanning 204 genres, from 2,800 emerging bands and award-winning composers. With over 13 years in the music business, Brent started out as the co-founder of Interface Booking and Management, where he secured festival performances for his artists and controlled the talent buying for three Seattle music venues. He's grown Audiosocket from a staff of four people, with one office, to a team of 22 with offices in New Orleans, Seattle and outposts in L.A., San Francisco and New York.
Brent talked about why he decided to start Audiosocket and how his company helps support artists that want to get their music licensed. He also shared some tips for musicians that want to get paid appropriately for their music and build a strong fan base.
Musician Coaching:
Thanks for taking the time to talk, Brent. How did you get involved in the music business?
BM:
I've been a musician since I was a little kid. My grandfather was a bit of a prankster, so when I was four, he bought me drums as a way to get even with my dad. He just kept buying me drums. And by the time I was about eight years old, my parents gave up and decided to just let me take lessons, because they knew my grandfather wasn't going to stop.
So, I'd been playing music my whole life in New Orleans. In 1999, when I was about 24, on a whim, I packed my car up, put my drums in the car and my stereo – because that was all that would fit – and drove out to Seattle with no friends and no job. I wanted to see if I could make a life for myself as a young adult. Admittedly, I think I believed that it would be just like New Orleans, where everyone is just friendly, and that everyone in Seattle would just take to me. They didn't, because it's just a much more private community of people.
So, I was having a hard time assimilating, and I constantly thought about just pulling the rip cord and moving back to New Orleans. But I thought, "Before you throw in the towel, why don't you try to bring something from your New Orleans culture to this city and see if you can make it a home?"
Seattle was doing these Mardi Gras events at Pioneer Square that were really horrible. There were riots where people got killed, and it was just nasty and not in the spirit of Mardi Gras. In about 2000, I decided I was going to compete with that and do my own Mardi Gras parties. They were pretty successful. It was a big venue with stages on three floors, and different types of music, including a brass band. We got permits so we could march the band out into the street in downtown Seattle, which blew the minds of a lot of people. Without even trying, that was my launch into the music business.
From there, venues started asking me to be their in-house talent buyer. Because I was booking three clubs, seven nights a week, I got to know a ton of bands. A few of those, we plucked up and turned into management clients. We founded Interface Booking and Management in about 2002-2003.
We plugged along with that for a while. I felt like, as a talent buyer, I wanted to put bodies in the club and create really great entertainment for people. What the bar owners cared about was selling booze. So, even if I had a packed club, if each person didn't buy six cocktails, I could still have some pissed off club owners. There was a certain level of frustration attached to that, and I realized this type of work wasn't going to be my lifelong passion, even though I knew I wanted to be in the music business.
The management side was similar. I loved our stable of artists, but I must admit – being an artist myself – they were a hard group to manage. I wasn't enjoying all the creative conflicts that come up when you're managing five bands, each with four members. I was figuring out what the next thing would be. Two of our artists got pretty significant synchronization licenses. And a light bulb went off. I thought, "If we only had more music in more genres and a way to deliver this without mailing CDs to people all over the world, I could scale that as a business."
It was through the talent buying and management company that the concept of Audiosocket was born. I realized I didn't have to manage artists to do it. I thought that if they created great music that I thought was marketable, and if they gave me permission, I could go out there and get it licensed for them on their behalf and make some money for them.
Jenn Miller, my now business partner and I had just met at the time that I was crafting the business model for Audiosocket. She was doing films for the extreme sports world and having a really hard time clearing music from the major labels. It was taking her between four and six months to get Sony to paper a single contract for a sync placement. She was asking me to feed her music, because I had all these relationships with bands I'd booked or managed.
One night, we went out and got some margaritas together, and I was telling her about my business idea. And she said, "I've actually been thinking about something like that, because I've suffered through dealing with the majors." I asked her if she liked the idea and if she wanted to be involved. She said, "Yes," and the next day, we took every penny we had and started Audiosocket.
Musician Coaching:
It's funny, because I did A&R at major labels for ten years. And the one thing I look over my shoulder about is that when you're young, you really can only walk through walls if you think you can walk through walls.
BM:
Yes. We didn't even consider failure as an option. I guess we knew we were taking significant risks. But we weren't willing to contemplate those risks. Instead, we acknowledged them, dismissed them and did it anyway.
We made a ton of mistakes when we first started the company. Originally, we considered ourselves a music company that needed to have some technology, so instead of having a CTO on board, we outsourced our technology for the first eight months of our existence. And that technology was crap. It eventually failed to scale once we got 3,000 – 4,000 songs. As luck would have it, the day it crashed was the same day Disney called looking for music.
That was a nightmare, but also its own blessing. Jenn is a very scrappy woman, so when this happened, she called up a lot of CEOs she knew around town in Seattle and asked them to send over technology guys to help. One of these guys named John Barnett is, in my opinion, one of the top engineers in America. He showed up kind of like the wolf in Pulp Fiction. And he did. He created an entirely new technology for us from scratch and had it up in less than two weeks. At that time, we realized we were not a music company that had some technology; we were a technology company that happened to license music. And we changed our way of thinking completely from that day forward.
Eventually, we were able to hire John on as our CTO. He stayed with us for the better part of three and a half years. At the time, the space had really blown up. There was too much competition going in. Getty bought Pump Audio. And when that happened, we were already in the game, but a lot of other people decided to get in the game. Making money in music was getting harder, and licensing was the one safe spot in the industry that wasn't getting cannibalized by piracy.
Getty buying this company and giving music away was really hard for a young startup to manage. It was trench warfare.
Musician Coaching:
You were up against the independent coffee shops and Starbucks, who would get into it just to run other people out of business.
BM:
Exactly. What we realized was that digital media was reaching an explosive growth curve, and those competitors weren't really focusing on the requirements to service that market. Getty and most of the music libraries put their music on hard drives. And we rejected that as a business model and a technology.
When John built our technology, he did it so it was fundamentally designed for integration, which helped us long term. And I realized that video-hosting sites like Vimeo and YouTube were getting sued like crazy, because people were using music improperly like crazy. And there was no way for these consumers to really understand the proper way to get music in the first place. It was a mess, but this space was growing at a huge rate. So, we created the mass platform, which is the trademark of Audiosocket. It's essentially our technology fundamentally designed to be integrated into other large-scale media platforms. Our first partner was Vimeo. I think it has a prestigious brand, because people tend to associate Vimeo with quality content – more-so than your average cat video.
And Vimeo was a great partner. It helped legitimize Audiosocket as a technology company that happens to license music. This partnership was the first instance in the music industry of someone doing this. It gained our company a lot of attention and allowed us to duplicate that model with other companies that needed our technology and music. The Associated Press licenses a ton of stock images and audio. Tunngle – a crowd-sourced advertising agency – needed music, so they used our mass platform to deliver it to their own users. We also have a deal in place with Monster Energy Drink. They're using our technology branded with their logo.
All we've ever tried to do is stream-line licensing and rights administration. We curate this really exceptional catalog of music and are really picky about what goes into the system. But the end goal is to help get that music out there, price it right so artists get compensated and so filmmakers have creative tools to tell stories, and remove the friction.
LicenseID™ was born out of that same value set. If our customers are buying from us and putting music on YouTube, and a lot of people are claiming exclusive rights on YouTube to music when the music is actually nonexclusive in nature. The content ID system is causing a lot of problems.
Musician Coaching:
The applications are enormous. For example, there's SoundCloud. Every time I have an artist I work with in a marketing capacity, the artist will ask me what to do, because SoundCloud will tell them that because they were on EMI in the '80s, this music belongs to them. Extracting that metadata is an incredible problem you've tackled.
BM:
And LicenseID™ was primarily created to solve those problems. It's its own early stage technology. On the music publisher side, we're getting calls from the largest music publishers in the world asking us to use it.
On the content hosting side, filmmakers from major companies have called and said they need it. And I have to tell them they're not the publishers, so they have to call YouTube and get them to decode everything and fix the relatively ineffective content ID system they have in place now.
Our goal with LicenseID™ is to make it an industry standard for rights verification and identification in digital media, in the same way that Gracenote is an industry standard at finding metadata related to cover art and CD sales.
Musician Coaching:
As someone that is ingrained in the sync world, what advice would you give to someone just starting out that wants to get their music placed?
BM:
What I would tell any artist is, you're an entrepreneur, whether you like it or not. And you're trying to get your music out there. And all entrepreneurs surround themselves with a winning team. You can't do it all. You can't do it all. You can't be writing new songs, rehearsing, planning tours, schlepping your gear to the next gig and trying to find licensing deals. You can't be great at all these things. The best thing you can do if you want to get music placement is find a company like Audiosocket to help you – someone that has long-term, trusted relationships with the buyers: music supervisors; brands and advertising agencies. Those trusted relationships go a long way. It's taken us years to build these relationships, and it's going to be a lot easier for us or some other company like ours to get attention than it will be for the average artist. Having a good team to support you is critical.
Of course, the other part of it that cannot be overlooked is that you have to write great songs, and they have to be recorded superbly. Also, be mindful of what gets licensed. I'm not saying that if you're a death metal band you should start doing singer/songwriter stuff just to make some money. You're probably not going to be that good at it, and you're probably going to feel like it's withering your soul. But do be mindful of the type of music you write and how commercial it is. Set your expectations realistically, because death metal just doesn't get licensed all that often. When it does, it's at a premium, because there isn't that much great death metal out there, so it can garner a good price. But fundamentally, you have to start with great songs and great recordings, regardless of genre.
Musician Coaching:
In the current music industry, even the gatekeepers to the gatekeepers – which you are, as a company that people pitch so you will pick them up and pitch on their behalf – are becoming a challenge to reach. Do you have any recommendations for people approaching your company or a company like Audiosocket?
BM:
What we've done is opened up Audiosocket to the world. Any musician can go to our website and upload four songs for audition. They will get a "yes" or "no" response from us, guaranteed, within 60 days. And usually, we get back to them in 30 days. If an artist emails me directly and says, "I have a great single. Will you check it out?" I encourage them to submit via the portal. If they are very, very courteous and also brief, I occasionally will say, "Please go to the portal and audition," but then also check it out. And if I like it, I will notify my staff and ask the audition to be fast-tracked.
I don't want to encourage that, because I don't have the time to respond to most of those emails. But if they are very well done, that is the best-case scenario. Otherwise, I will remind artists of the portal.
Musician Coaching:
Are there non-musical components of the audition? In other words, do you look at artists' accolades and accomplishments as well – Facebook fans, Twitter followers, etc. – or do you just listen to the music?
BM:
Not really. Certainly, those are helpful once you're in our catalog. Because, we can use the milestones you're reaching in your career as leverage for placements. But it's not important as it relates to getting accepted into the catalog in the first place. The only thing that matters to us is excellent musicianship, songwriting and recordings. If you have no followers, friends, fans, but have all the other things in place, we're going to license your music and help you build a fan base. It really does work. We see artists get placements and then see those artists' careers begin to accelerate.
Musician Coaching:
Despite all the new technology that is available to musicians in the past 15 years, I don't think the fundamental challenges they face have changed that much. Most are burning their family and friends out by having them come to all their gigs and can't get into the next town over without playing to only the bartenders and waitresses. I think there are a lot of people still looking for an industry person to offer help and save them. And this person becomes more elusive as more industry people are looking to acquire a solid corporation instead of looking to acquire and support great art.
In terms of licensing, from my perspective, there are a lot more opportunities, but also a lot more artists trying to sell their music, and many willing to sell for very little just to get exposure. And I think that makes it tough to get paid appropriately for your music.
BM:
Competing with free is an absolutely brutal business challenge. On the touring side, it almost becomes a little more acceptable. The bands we worked with on the west coast in Seattle were mostly from Seattle, down to San Diego and back up the coast. And there was a lot of give and take with different artists. So, if someone in Portland had a good following, they could leverage each other's fan bases in different markets and grow together. And sometimes, the artists that I managed would take a smaller cut or not much of a cut at all in order to build a market. And there was a lot of reciprocation in that. And you can see the payoff in that process when it comes to touring.
But when artists start to give their music away just for the "exposure" of it, it's incredibly devaluing to music overall. We see it constantly at Audiosocket. We'll have a filmmaker call us with a $100,000 total budget, saying, "We don't have any money for music. Can you help us out?" It's really frustrating. We politely reject those requests, because we don't do gratis deals. We have a responsibility to get our artists paid.
The artist Whitey posted something about this issue back in November, and it went viral. A filmmaker called him up and said, "We want to use your songs in our movie, but we don't have any budget. You're going to get great exposure." He posted a response to this on Facebook, and it was brilliant. He basically said, "You don't have a budget? You chose not to budget for music. But you're getting paid, the set designer is getting paid, the post production editor is getting paid. You just chose not to care about music." (Editor's Note: Whitey's original response can be read here.)
His response captures it perfectly. People choose not to budget for music. They make a conscious or unconscious decision that it does not have any value. When artists pay into that and expect to get fame or notoriety out of that, it rarely works out.
You need to set some value for your music, even if you're going to give some of it away. You can say, "I'm going to give you this track for no charge this time, but you need to agree to place me in your next film at a price of $X." You need to have some baseline figure to move up from.
Unfortunately, as one of my former mentors used to say, people think you're worth what you charge them. So, if you're just constantly giving your music away for free, people start to believe you're not worth anything.
To learn more about the work Brent McCrossen does for artists, visit the Audiosocket website. You can also follow him on Twitter.