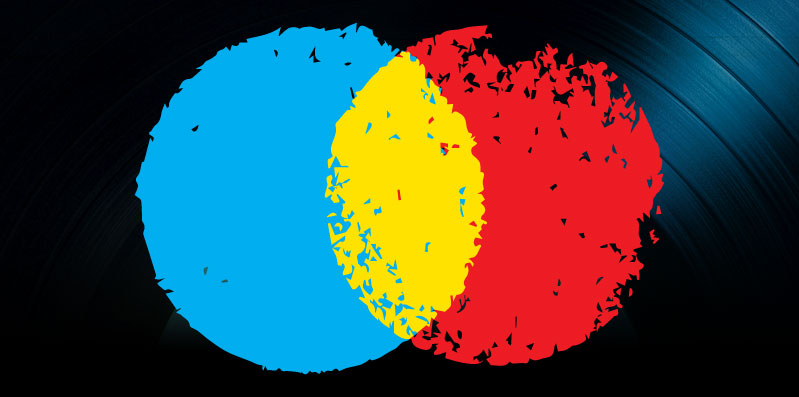 Music Manager Rich Schaefer
This article was originally published in 2009.  As of 2014, Rich is now a manager a Mick Management.
Rich Schaefer is a manager at The Artist's Organization (TAO).  He has worked with artists such as John Mellencamp, CKY and Ricky Martin and currently works with Matisyahu, John Legend, Lenny Kravitz and Counting Crows. Rich oversees all aspect of touring for all of the acts at TAO and including routing, booking, budgeting and marketing tour dates.
Musician Coaching:
Rich thanks for your time.  Tell me a bit about your gig.  With established artists, what do you spend the majority of your time doing?
RS:
I primarily oversee touring for all our acts.  It involves dealing with the crew and the tour managers and the production managers – everything from building the tour routing to the production of shows.
Musician Coaching:
Since you're tour focused, what would you say your theory or your way of operating is in helping break a touring act?
RS:
There are a couple schools of thought, and obviously every band is different, but for a lot of bands there's the elusive, "How do I start selling tickets?"  Because obviously once you start selling tickets everything is seemingly golden for you or at least you can keep building on that.  The reality is there are fewer bands every day that are able to sell tickets just because of reduced number of outlets like radio and press which have kind of shrunk a bit and been consolidated to the point where they're less likely to take a chance on new acts.  So, it's always great to have a new band that you're able to get on a bigger tour if it makes sense.
There's always a debate about whether, "Should we try to get on the U2 tour?"  People that are going to see U2 and paying the $200 a ticket really are there to see U2 and really don't care about the opening band.  There are much smaller acts that play clubs or theaters where the audience is actually into seeing new music; and those are the more desirable tours for our new bands to be on.
Musician Coaching:
That makes perfect sense.  It's also probably better to have an act play to a packed house for the psychological impact.
RS:
I went to an arena show and the opening band played to probably a thousand people.  When the main act came on there were 16,000 people.  There is something demoralizing about playing an empty venue anywhere and you can only imagine how bad it is when you're playing an empty arena.
Musician Coaching:
When you are evaluating potential clients, what are the factors that most likely influence you?
RS:
I think it's a great question.  There isn't really any one thing in particular that does that.  The first thing is the music, and as you know from what you've done in the past, you want to be drawn to the music. I forgot who said it, but somebody said to me at one point, "Would you risk your job and your career on signing that act?"  That's a big thing.  And there are very few acts that would get that.  But when you hear a band that is doing something special, or you hear music that you feel is unique and groundbreaking and at the same time you feel could have some sort of success, it's definitely something that we would pursue and try to get involved with.
Musician Coaching:
Taking away talent, which is clearly the X Factor of a band's achievement, I would imagine what they've done on their own is a big influencing factor.
RS:
Oh, for sure.  There are a lot of young bands that when they feel like when they get a manager, the work stops for them and all of a sudden stuff is going to happen. But the reality is once you have a manager, your manager should never be working harder than you as the band. It's still the band's job to make great music and promote themselves, because today- no one sells the band like the band.  While a manager can help take their attention and focus off some of their business responsibilities, they need to spend that time tidying up their show and tidying up everything and just making sure the product that we're selling and pushing out there is A+.
Musician Coaching:
What are the key performance indicators?
RS:
It's a combination of a bunch of things. You want to obviously see what the activity is.  I talk to promoters and club bookers and agents all day long, and everyone hears about the new hot band in that market, and it's one of those things where you have to keep your ear to the ground on everything obviously, but you can easily tell these days what people are talking about in real time.  Twitter is an amazing thing, because you can go and search Twitter and it's real time what people are thinking and talking about.  You can tell if a band is playing on Tulsa on a Tuesday.  You can Twitter and search the name and see who's talking about it.  That's obviously a huge indicator of what the buzz is and what the kids are thinking about it.
Musician Coaching:
How would you go about going from a local to a regional act?
RS:
The most valuable thing you can get especially now is, if a band wants to take a  band out because they are friends with them that wins out nine out of ten times over knowing the manager or the agent.  It's all about bands.  Because ultimately most bands are very protective of their image and who they tour with is a big part of that and the packaging.  A lot of bands who are out on tour will bring a band that no one has ever heard of just because they are friends- and you can't buy that.  That is based on just hanging out and being a band and hanging out with friends and being friendly and just shooting the shit, because as you know most bands when they are in a town are lonely.  They just want to hang out and have a beer.
It's all about keeping up with people over social networking. Now more than ever it's easier to be in contact with bands and famous celebrities through Twitter and through Facebook.  I'd say the number one thing you can do is become friends with bands – local bands, regional bands, national bands.  And that's from just playing out and building your own reputation so they've heard of you as much as you've heard of them.  But even unknown bands still have friends take them out on tours.
Musician Coaching:
I often advocate people co-writing or people doing gig trades or whatever it is they can to get conversation currency with a bigger artist.  Are there local and regional acts that actually get through to the bigger acts?
RS:
It's funny, the Counting Crows have had some big success.  But Augustana is one of Adam Duristz's favorite bands.  They were out on tour with us last summer, they were out on tour with us this summer, and he loves having them around and he loves hanging out with them. It's more than just, "Do you guys want to hang out with us?"  He makes them a part of their show.  Do they hang out with bands in Oklahoma? I'm sure they do.  A lot of the guys in the band are producers and players and work with a lot of young bands.  So I would say all of them are super aware of the music scene and all scattered across the country.  One of our guitar players produced a record by a guy named Jane Ash.Jay Nash.  Last year we did a summer tour and Jane AshJay Nash opened one of the shows.  It was a great opportunity and he asked if we could do it, and we did it.  There's definitely – even on the level of Counting Crows – still bands they are friends with.They are always meeting new bands and listening to new music.
Musician Coaching:
I guess the lesson there is, "Don't be afraid to reach out."
RS:
I think, go hang out.  It's always weird to say, "Do you want to check out my demo?"  But it's more like, "Hey, just hang out, and if you're a good guy and you we enjoy spending time with you, you never know."
Musician Coaching:
Have you seen innovative strategies recently for people trying to establish themselves?
RS:
The most groundbreaking thing to me was the Radiohead model they did around "In Rainbows."  While everybody thought on the surface it was "Pay what you want for the record" and of course there were people that paid zero and there were people that paid $100.  To me the real genius around that was that six months later, seven months later when they put their tour on sale, they had three or four million people that were Radiohead consumers, and they had their contact info and e-mail data and everything and were able to blast those to active Radiohead consumers, and needless to say their tickets blew out and it was an amazing tour.  Everybody really focused on the CD part of it, but to me it was actually really quite amazing that they were able to reach their audience directly.  And that's where the business is shifting; it's shifting to direct artist to fan interaction and cutting out all the middlemen.
Musician Coaching:
So the mailing list become every important.
RS:
It's probably the most important thing a band has at this point. Obviously you want to maintain your master and all your publishing, but the bigger the mailing list, the better shape you're in.
Musician Coaching:
What are some of the things that you see getting in the way for aspiring artists?
RS:
I think for bands I think ego and laziness gets in the way for a lot of young bands.  Everybody thinks they're the best band in the world… and a lot of them are very talented, but they still have to work.  All these guys from Chris Martin to Bono to the Kings of Leon, every stadium, every arena act is still out there doing press and talking to people and at the end of it selling their band and promoting their band. You can't ever stop that.
The second is that a lot of people still, when they hear no, kind of turn around with their tail between their legs and walk away. I think it's really the people that are able to push and create and come up with groundbreaking marketing ideas and just really be left of center and break from the mold of traditional marketing and traditional record company releases and traditional touring and traditional merch and everything.  There's an old school and a new school record business and I think there are a lot of bands that have adopted the new school and embraced technology.  And the labels were resistant to technology, and it helped put the record industry in a tailspin.  I think you have to continue to be open to new ideas and always think out of the box. Otherwise you're never going to get out of the box.
—-
Click for more information about Rich Schaefer and TAO.