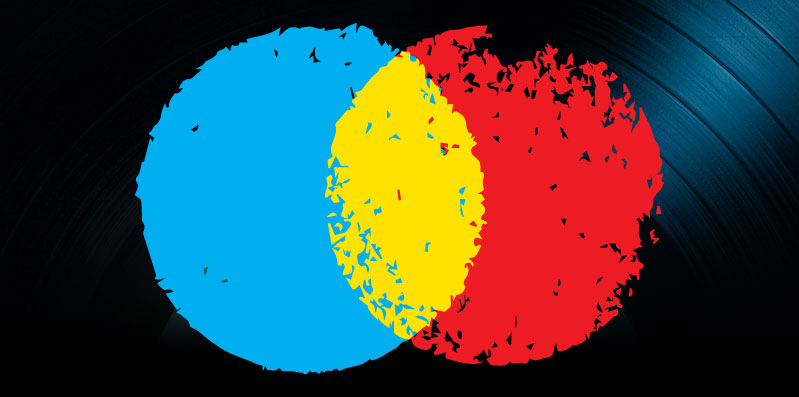 This is the second article in a series of increasingly poorly-named articles about how to get a music manager. In the first part of the article, I discussed several of the suggested steps one take before looking for a music manager, and how many people out there are looking for shortcuts that don't seem to exist for most of us. If you aren't looking for a shortcut, then please, read on…
If you are beyond the blueprint phase of your career and you have a product that is ready, or is at least close to being ready to bring to market, then it is time to begin asking yourself in very specific terms what you need a music manager to handle for you.
Now, I am not looking to offend you, dear reader, but I've seen this movie before and I know how it ends. It is at the point in a conversation when I begin asking about specific management needs that the vast majority of the musicians I speak to respond with something to the effect of, "Well, I just want to make my music and the manager will handle all the business stuff".
Upon hearing this, I do my best to remain calm. Sometimes I roll my head from side to side in an effort to release the tension and acute pain in my back and neck that has probably been there for a while, but which becomes strangely and suddenly much more acute when I hear this statement. I usually pause briefly and open my mouth without even thinking, because what I am about to say has been said by me almost as often as my own name.
What comes out is a lengthy and well-worn sermon on the way things were in music, the way things have changed and what certain realities are.  It usually takes 5-10 minutes and involves a story I heard about how Van Halen didn't keep an eye on their business dealings and business partners during some of their most successful tours and paid a heavy price. Sometimes I go off on tangents about the pure volume of musical competition out there.  All in all it boils down to a flowery and kind way of saying: "Tough shit. That's not the way this works."
To find and partner with the right manager is always easier once you have tried managing your career on your own for several months, if not for several years. How the hell else would you know what qualities to look for in the person you want to trust with your career if you don't have a first hand understanding of the job yourself?  This process is the same for any number of entrepreneurial tasks that will present themselves to you when building your own business as a musician. You will be in this situation a great deal if …
You can't afford to hire someone to help (yet)

No one is willing to take the risk on you (yet)

You don't know how to do something you need done (yet)

You don't have a proven track record to get people to take you seriously (yet)
I am tempted to write, "Welcome to the music business," but frankly the above situation is just about life on life's terms as an entrepreneur. Solving these issues is what being in business for yourself is all about.
So what to do? Make it up as you go along like everyone else does! Be willing to fail. Be the best manager you can be and be willing to admit what you don't know and ask for help. If you do this long enough, the subsequent conversations you have with a potential manager will be much more intelligent.  You won't just say, "I want help booking better gigs and selling music." You will say something much more focused and intelligent, be able to look at an experienced manager's technique with a knowing eye and be able to make intelligent commentary about what they have done for other artists … OR, you may go the other way. You may take a friend who is really organized, responsible and trustworthy and have that friend handle many of these tasks for you. There are dozens of successful managers I know who came up this way — because they were friends with the band, at all the shows and could be trusted.
Never forget:  Great bands make great managers. I will continue this article later in the week, but for now I want to leave you with paraphrased examples of two cold emails based on the dozens I have received from people seeking me to manage them (a side note – I don't manage people so bear in mind that research is an important component to the process of finding a manager).
Cold Email A:
"Hey this is X and I'm a singer &nd I need a manager to take my shit to the next level. If there is money out there let's u and i get som. I need people to here me."
Cold Email B:
"Hey Rick,
This is X from the Group Y.  I'm not sure exactly how I came by your site, but I have read quite a few posts and really appreciate the information you have shared. My Group X is one of the biggest bands in (X's hometown) and we have been playing to several shows a month usually to crowds of fifty or more people and we have started getting some of the better opening slots to be had here. I am sure you must be busy, but could we speak on the phone in the upcoming weeks? I could really use some advice on breaking into a few new markets and getting more placements for our music in film and TV. The band and I feel we have done as much as we know how to do for ourselves at this point. I don't know if you manage acts or could possibly make some recommendations on potential managers, but if you have a few extra minutes I would greatly appreciate your time.
Thanks in advance,
X"
I used to answer every email. But now emails like Example A get instantly deleted.
I have interviewed several great music managers on this site over the past year.  Please check out a list of those interviews here:
To be continued… in part 3.