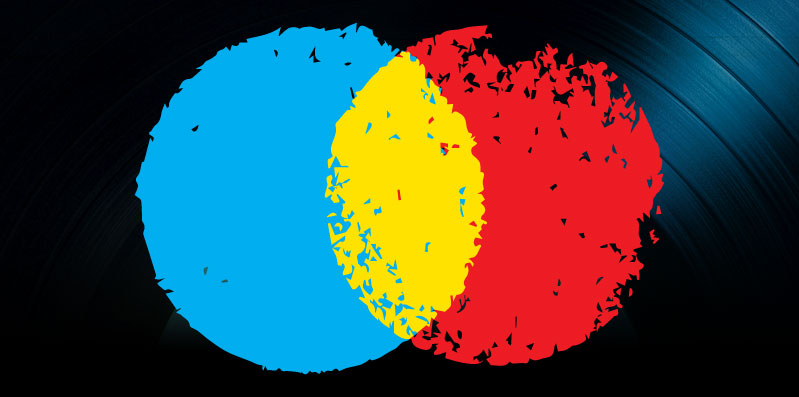 YouTube Music Marketing with David Choi
David Choi is a singer, songwriter and producer. Originally from L.A., he grew up playing violin and piano and came into singing and songwriting when he was in high school. His music has been played on major channels like NBC, FOX, VH1, MTV, A&E, E!, Travel Channel, Style, PBS, Food Network and the Disney Channel. He has also worked on creative projects with companies like Kelloggs, Starburst, the American Cancer Society and Samsung. David was chosen in 2004 by David Bowie as the grand prize winner in his Mash-up contest. Shortly after, he won the USA Weekend Magazine John Lennon Songwriting Contest for teens and appeared in USA Weekend alongside Usher.
David Choi is an amazing example of a DIY artist that has used YouTube annotations, playlists and embedded links to connect to existing fans and continue to turn new people onto his music. In fact, on YouTube, he has amassed over 884,000 subscribers and has had over 95,000,000 YouTube upload video views. In 2008, he produced and released his first album, Only You, followed in 2010 by his second album By My Side.
I sat down and talked to David about his success in the music business as an artist and songwriter, why he has been so successful at marketing his music through YouTube and some advice he has for artists that want to connect with fans and build their careers.
Musician Coaching:
Thanks so much for taking some time to talk to me, David. How did you get into the music business? And how did you build such a following using YouTube?
DC:
I grew up playing violin and piano. I was forced to play and actually hated it. But then I discovered songwriting in high school. This kid brought in a CD and said, "I created this music." And it had never clicked in my mind before that you could actually create something from your own mind. That's how it started. I started when I was 16 and started interning with music companies – the whole thing a lot of people in the industry do and have done. About six years ago, when I was 19, I got signed to Warner/Chapell as a staff writer, which I got through a workshop with ASCAP. I just put in my stuff and got selected out of 2,000 people throughout the United States along with about 15 other people. I got really lucky.
I started posting to YouTube in about 2006, and I kept posting. In my second year with Warner/Chapell, I posted a YouTube video just for fun. I wrote the song in about 15 minutes. It got featured on the home page somehow a couple weeks after I put it up. I wasn't expecting anything, and I wasn't even pursuing a career as an artist. I was strictly a songwriter and producer. About a week after my video was featured, it already had half a million views. And that's kind of what got the ball rolling. I didn't even start doing shows until 2009. Everything just started growing, and life took me in a little bit of a different direction than I intended. I'm still doing the producing thing but am focusing on the artist thing for now. In conjunction, I've been trying to do a lot of things with YouTube and other social media.
Musician Coaching:
Let's talk about that. Over the years, a lot of people have been featured on the home page of YouTube. And that didn't wind up leading to a career, as it has for you. It seems like YouTube is where you've exploded. I notice you do really interesting things there with playlists and annotations, like the feature on your new album. Is there advice you can give people who want to market themselves on YouTube?
DC:
To be honest, I think a lot of the success I'm having through YouTube is because I started early. I'm not saying it's too late for other people, because there are plenty of people that are rising to the top. There are some people who have only been on for a year and are just growing like crazy. YouTube definitely has changed from what it was when I first started. In 2006 it was more about, "Oh, wow. This person is making a video from their house. It's so unpolished and unprofessional." But the landscape on YouTube is changing, and now everyone is getting HD cameras. It will still work to not have polished videos, but it seems like the trend now is that everything is much more polished, because above all, YouTube is a video site. It was never really a music site; it was always a video site.
As far as advice for people that want to use YouTube well goes, I think consistency is very important. You have to be persistent.
Musician Coaching:
How often do you post videos at this point?
DC:
I don't really post as much as I would tell people to, because I've just been doing it for so long and am a little tired of it. I think I've been posting about one every 10 days or so. But I've been doing that for five years, so there have been periods of three months where I haven't posted anything. That's really bad. You should never do that. But I guess it's a little more understandable for me since I've been doing it for such a long time.
I think if you're just starting off, you should definitely do it every week. Another thing that seems to work is recording a cover of one of the more recent songs that came out and posting it, because people will be searching for that. It's all about views and reaching an audience. And there are a lot of people searching for the new music that comes out. So, if they see your cover up there, they can listen to it and make their judgments about whether it's good or bad. And if they like it, they might become a fan. They might check out some of your other covers or see if you have any originals. That's the direction I took it. I did covers and hoped people would check out my originals.
Musician Coaching:
I agree. I've found covers are a very good way to combat consumer fatigue. I don't know about you, but when somebody says they're a musician, I kind of roll my eyes. It's gotten that bad sometimes. When somebody is bringing me something I'm somewhat familiar with, I'm more likely to give it a chance.
DC:
Yeah. That makes sense. Definitely.
Musician Coaching:
How did you select the covers you chose?
DC:
I just looked at the top charts on iTunes and chose something in the Top 10. For me, personally, my selections were based on which songs I liked. And I really liked oldies, so I did a lot of covers of oldies. The label didn't like that so much at the time.
Musician Coaching:
Labels used to crack down a lot more on YouTube covers. Lately I haven't heard of anyone getting into real trouble for it, other than a wrist slap —  a take-down notice or an infringement notice.
DC:
Nobody has been sued yet on YouTube for doing a cover. But there have been channels that have been suspended. I actually got suspended before because I got three strikes for doing a cover of "What a Wonderful World," which I did twice. Nowadays, there are things being worked out with labels and publishing companies. I've seen a little bit of progress happening. Really, you can't stop it. People want to share music. And of course there are two sides to the story, and I completely understand both. There's the business side, and then there's the whole creative idea of being able to share music because it brings joy to people's lives. My viewpoint is that we should find a solution and find a way to monetize everything.
And I think people are starting to chip away at it. For example, Sony emailed me, and they said they are getting into the YouTube thing too. The truth is, YouTube is very powerful; everyone is on it. But that's a whole other topic.
Musician Coaching:
I notice you're also really big on collaboration. Has that contributed to getting a lot of fans and viewers?
DC:
I would say that collaborating is definitely another tool to expand your fan base. It's a great way to get a new audience, in a way similar to doing covers. It's about drawing a different crowd. Of course there are some politics involved. There are issues like, "How much am I going to promote this person, and how much are they going to promote me?" But aside from that, generally collaborations help mix their fans with yours and your fans with theirs, depending on how much you and the other artists promote.
Musician Coaching:
You have to throw a little caution to the wind when getting into business with someone new and hope that they will at least provide an equal output of effort so you're not just getting someone who is leeching off your brand equity.
DC:
Yeah. The way you worded it makes it sound like a business. And it kind of is. At the same time, most people started YouTube because it was something they did for fun or because they were bored. It didn't used to be a business, and most people didn't go into it thinking it was a business. Maybe they do now, because it's a partner program. And now people get excited when they find out they could possibly make money from it. But when I was first getting into it in 2006, everyone that was also getting into it thought it was just all for fun. Now there's actually a business model you can follow with it.
Musician Coaching:
Do you get performance royalties checks from the stuff on YouTube? Do you see any income from the videos you post?
DC:
I guess it could be considered a performance royalty, although you don't get paid per view. It's similar to AdSense. You definitely don't make as much money through these ads as you would through a commercial on TV. In terms of the amount of money you can make on your original content – it's probably around $1,000 per million views.
If you think about TV, and if it was working the same way as YouTube, an ad that played on a TV show that gets 2 million viewers in a night would make $2,000. Mainstream media charges tens of thousands of dollars for commercial placements on a TV show that gets 2 million viewers, whereas on YouTube, you get $2,000. That's why the industry is not happy. I don't know if mainstream media is asking for too much money or if YouTube is undervaluing people's content. That's also another subject.
But is YouTube a good source of income? For some people it is. For musicians, I wouldn't say it would be a main source. But it will help you get people to your shows and it will help drive album sales. And people share videos. So, it helps with exposure as well.
Musician Coaching:
On the new release, you used links and annotations within video really well. Can you explain exactly what you did on that album promo?
DC:
It's an interactive CD basically. I decided to do it because I know people are going to steal my music anyway.  So, I made it available on YouTube with some voiceovers telling people what they were listening to and where they can get it. So, if they don't want to hear a version with my voiceover, they can get the album on iTunes. It was basically a way for me to make it easy for people to listen to my music and for people  like you to embed it in blogs. A musician that loves YouTube would love it if you embedded their videos. You're just sharing it. It's expected that the videos will be shared.
Musician Coaching:
Do you have any parting words of advice for artists or songwriters?
DC:
If you're a musician, and you don't have videos on YouTube, you have to do it. It's free advertising. If I look at myself as an example from a third person perspective, I think it's funny that someone who had no ambition to be an artist and travel around the world performing, through the power of YouTube, was forced in that direction. I think that alone right there is enough reason for all people that want to do music to be on YouTube. People are using it already, it's free advertising, and for me, it's the biggest promotional tool – more than Facebook, Twitter, anything else.
This interview was originally published in August, 2011. You can check out David Choi's latest album, Forever and Ever, along with new videos and more on the official David Choi official website or hear all his music on his YouTube channel.  Below is his song "By My Side," an example of how he uses annotations in his YouTube videos to promote his music.