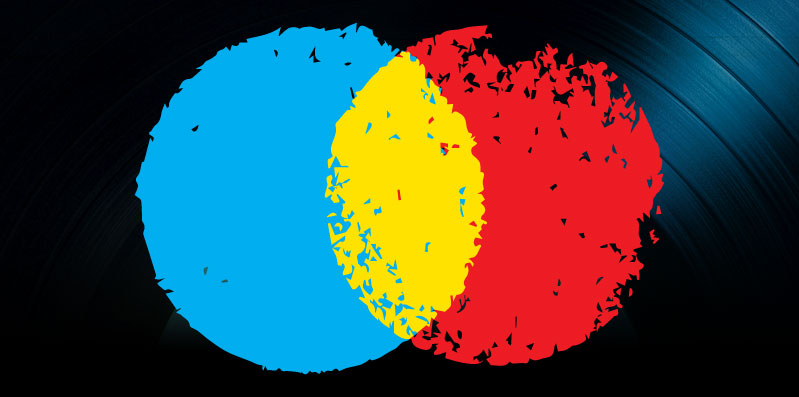 The Artist-Fan Relationship
Jeff Yapp is the Founder and CEO of NXTM and WHOOZNXT, a platform that helps artists find opportunities to connect meaningfully with their fans, build their following and get real-world exposure. A self-proclaimed "classically-trained" products marketer and known as an innovative marketing expert, Jeff got his start in the music and entertainment industry when he went to work with Pizza Hut on entertainment-based marketing and properties. This eventually led him to Hollywood and a job as Executive Vice President, Program Enterprises for MTV, where he worked with the MTV, VH1, CMT and Logo networks to build the scope of their brands in the emerging digital market. While at MTV, he was able to grow the division significantly and worked with content for movie studios, gaming, sports, home entertainment, consumer products, radio networks, publishing and business development. Jeff also led the team at Viacom that successfully acquired Harmonix in 2007 and launched Rock Band 1 and 2, which earned 50% of the revenue in the video game market the year it was launched. In 2007, his team also won an Emmy for its work in the 3D avatar-based virtual world with the games Virtual Laguna Beach and Virtual Hills. In the 1990s, Jeff also worked as an executive at 20th Century Fox, where he was responsible for launching the campaign that reintroduced the Star Wars franchise. He launched WHOOZNXT in 2010 and immediately signed mega-artist Taylor Swift on as an investor and his first client.
I got to sit down with Jeff and talk about his experience in the entertainment and music industry, how WHOOZNXT works for artists and why developing a meaningful relationship with fans is so critical for artists that want to make it in the music business.
Musician Coaching:
Thanks so much for taking the time to talk to me, Jeff. How did you get started in the music industry?
JY:
I started in packaged goods marketing, and that morphed into a move into the entertainment business. I started at General Foods. I was a basically a "classically-trained" packaged goods marketer. Then I went to work for Pizza Hut, where I started to get involved in entertainment-based marketing and properties. That got me exposed to Hollywood, and I went to work for 20th Century Fox in the video department. I headed global distribution for Fox, and it was really my big step from packaged goods into entertainment. Then I had a stint in retail, and a big set internationally, which gave me some perspective there.
Most recently, and something that is probably most relevant to this conversation is that I spent time at MTV. I took that background of classic marketing, content and video development, all the way through to retail distribution. My job at MTV was what I jokingly called in the "rats and mice" division. It was all the things that were not related to television. So, I had the movie studios, the gaming studios, consumer products, publishing, business development and technology across all the music groups:  MTV; Vh1; CMT and Logo. It gave me a front-row seat in the music business.
I was at MTV for about six years during the implosion. I was there when the business was really changing and everyone was looking for the next savior. When I first got there, the savior was supposed to be AOL Music. And then it became Yahoo Music. And then there was Myspace. What was interesting was that there were a lot of pluses and minuses. On the plus side, these social platforms and digital platforms were getting bands unbelievable exposure for the first time ever. All bands potentially had access to these huge audiences, and they weren't having to go through a gatekeeper like a label. But that was good news and bad news, because now 10 million bands had unlimited access to fans. It became this amazing morass for fans to sort through it all and really start to provide some meaningful exposure that could help a band go from local hero to superstar.
That's the thing I got interested in. I said, "How do you take all this online activity and translate it into the kind of exposure that a good band needs to break out?" The A&R budgets continued to decline along with the ability for anyone to make investments in artists, because there was pretty much a one-in-ten chance an artist would have a successful hit. I started to think about how I could make that potentially more interesting in terms of which bands to focus on and which to give exposure to. And that's where WHOOZNXT came from. I was really looking at Myspace, and looking at this amazing platform with ten million bands plus. But then you go to it and have no idea, if you're a fan, where you want to go and what you want to listen to. It's really not a great discovery platform. So, I said, "How do I translate digital success into real-world exposure?" That was the first kernel for WHOOZNXT.
And, really it was something that was not being done. What was interesting to me was that there were hundreds of companies that were toolkits and playlists and things that were digital ends. Myspace was a digital end. At MTV, you could really see our exposure impact on bands. You could take our video rotation at 2 a.m. and generate more online activity for a band than the front page on Myspace, which was kind of telling to me. It was obvious why some labels had done well. If you take the live performance, the radio campaigns, television campaigns and the digital campaigns and roll them all together, that package, with talent, gave you a shot at helping a band break. I felt I could bridge that in some way.
I started WHOOZNXT about a year and a half ago. And as a startup, you have to get some credibility. So, I approached the one artist that had used the digital platform to build a fan base pretty amazingly:  Taylor Swift. At a time when  everyone told her they were not interested, she lived on Myspace. She talked and sang to her fans and had an amazing connection with them on Myspace. I showed her what I wanted to do, and she became my first investor and client.
It was a pretty amazing story. It seemed like Taylor's success was pretty random, but in the back of my mind I always believed that there were probably 25 other Taylors that will never have the same shot.
Musician Coaching:
And she's on an indie in Nashville signed to a major.
JY:
Yes. She is signed by Big Machine through Universal.
Musician Coaching:

It's one of the few situations where someone would have the flexibility to do such a partnership without being hand strung through infinite layers of red tape.
JY:
Absolutely. And I got to Taylor right after the release of her first record, so she was just starting to explode. Having spent time with her and her family, I realized how many random things had to happen for someone as gifted and as talented as she was to have the shot she has today. That's what became interesting to me. So many things had to happen that were completely unrelated and random for her to get into the situation that's allowed her to become the global superstar she is. I wanted to see how we could take some randomness out of that type of story. And that's when I came up with the idea for WHOOZNXT.
We've created a platform that's free for artists to register on. The thing that's confusing to artists when they first come to my platform is that I don't ask them to do anything except register their entire social grid. I don't want them to have to fill out another profile or upload their music or videos for the 50th time. When we first started this, the bands asked, "What are we supposed to do?" And I said, "Focus on growing your fan base by writing great music and performing it live. This is a report card. This is you chart and will tell you how well you're doing and what you need to do to grow your fan base. Because, at the end of the day, success as an artist is going to be tied to your fans and their depth of commitment to you. They need to be willing to part with a dollar for something you do."
Musician Coaching:
One of the many reasons I was excited to talk to you is that you're clearly a guy with a formal business acumen. A lot of music business startups are built on a dollar and a dream. And people get through on  pure, unbridled passion and somehow get through to an investor. Sometimes it works. But more often than not, people don't really take a look at the marketplace before they go in and spend a lot of money and time developing things.
I think it's interesting that you took a look and didn't find any filtration systems or referral programs that were good. I think there have been some, but they have come and gone so quickly because they require people to sign up for yet another platform and fill out another profile. As far as I can tell – and I just signed up my first artist with WHOOZNXT a half an hour ago – you guys are really just establishing clout and then building additional opportunities based on what people have built through their own momentum and relevant to the career level that matches theirs.
JY:
Exactly. Say my top opportunity is a performance on Jimmy Kimmel Live or a chance to open up for the Virgin Mobile Free Fest. How do the people in charge decide which band they go with when there are thousands of bands being pitched to them?
One of the things that started to ring true was one of the ideas we thought a lot about:  the concept of fan validation. There are a lot of "heat indices" out there and algorithms to predict who is going to be the next big band. But at the end of the day, the only thing that has truly determined how big an artist becomes is the size of their fan base, defined by those who will go see their shows and buy their music. Today's world is very different from even three years ago; now, an artist's fan base really lives in the online social communities. They don't spend a lot of time on their website or on another dedicated site. So, it's on Facebook, YouTube and wherever their fans are that artists need to be.
So, we thought, "Why don't we just aggregate how fast they're growing fans across a particular platform?" Every month, the band that has grown the most fans will be "the hottest." And every month, we'll restart back at zero and track it all over again. Because the truth is, in the music business,  if you write a new song, your life can change if it connects. It's not the fact that you have 22 million fans. It's the rate at which you're growing your fan base. For example, Justin Bieber is hugely popular today. But his rate of growth has definitely slowed. We think we've discovered something pretty interesting.
We started WHOOZNXT at South by Southwest. We turned on our system at 4 a.m. the day before the launch, and immediately a band jumped out called Asking Alexandria. We were scratching our heads, because we hadn't heard of it, and it wasn't a band people were talking about when we got to the festival. We talked to journalists, and they hadn't heard of the band. And we talked to someone at Jimmy Kimmel Live, and he hadn't heard of them either. We thought at first we might have done it wrong. But, it was clear that they were 2-1 in terms of fan growth over anybody.
Musician Coaching:
What's funny is, I started in the research department at a subsidiary of Atlantic called Lava. And what they had drilled into me was that the only thing that predicts future sales is existing sales. So, quite literally, we would look for things that were unaffiliated with major distribution that were selling or things that were unattached to major labels but on radio stations and getting requests and requests in record stores. For a company that was a Fortune 500 company, it was a little amazing that this was the only research we really did. A company in another industry would be willing to spend a million dollars determining whether someone wanted white or off-white tube socks. The music business would spend that much money on videos without knowing if there was any market for the product whatsoever.
JY:
Yes. It's all pretty interesting. When we started at South by Southwest, we knew we were going to see 90,000 music fans throughout the week. And we picked this band  Asking Alexandria to feature. We then found out after we picked them that they were voted "longest lines." People had to spend the night. And they filled 4,500 seats at a show the day after South by Southwest in Dallas. The coolest thing that happened to me was, a week before this band was going to play on Jimmy Kimmel, I was sitting at Taylor Swift's label waiting for a meeting. And the head of marketing said to me, "Who the hell is Asking Alexandria?" He had no idea I was working with them. I asked why he was asking, and he said, "Universal Distribution has just named them the 'Band to Watch' because their first-week sales were so strong."
So, fan base growth rate as a predictor of a band's success feels like a pretty good model. They have continued to have an amazing summer. They opened up the Warped tour and are going to take their own tour this fall with venues with 4,000-5,000 seats and 30 dates.
We've evolved the site too. If you go on the site and look at "WHOOZ HOT," you'll see something pretty cool. It's an idea I had when I was at MTV. I was wondering why we were picking who we thought was hot. I wondered why we didn't let the fans pick who they like. So, for "WHOOZ HOT," we use the ranking system from  WHOOZNXT and rank our bands. You can categorize them by genre, by geography or by level. You can say, "What's the hottest double-platinum rock band in Detroit." Then the system automatically reaches into a particular band's YouTube and pulls out the hottest video in the last 48 hours. Basically we're creating a next-generation music channel on the fly, where the channel is completely programmed by the fans.
Musician Coaching:
That's a daunting task, but one that is certainly a worthy one.
JY:
We have it going, and it really feels good. At MTV I was always wondering why we weren't programming videos this way. Now I have it. I feel like we're doing things for artists that other people aren't doing for them. And we've put together an exposure network. It will continue to fill out, but it includes television partners like ABC, Comcast and Time Warner, and radio partners like Clear Channel and Westwood One, live performance partners like AEG Live and Live Nation. We now have about 80 gigs. We'll go to 140 in September. And when we add Guitar Center as a partner, we'll hopefully get another 280. We're filling it out to where we'll ideally be able to offer opportunities for bands they wouldn't have without us.
Musician Coaching:
You have such a unique vantage point as someone that has built a business around a science you created for determining which bands are going to be successful. Ultimately, I want to ask you how you  turned this into a profitable business for you. But, first, I would really like to know if, as you've studied the different ways people engage their fans, you've noticed that certain social networks or methods work better than others?
JY:
Having now spent probably the better part of four years looking at social media, there is no way a band will ever tweet, blog, post, interact, profile their way to success. The conclusion I've come to is that the music business at its core has not changed:  It's all about the artist and their connection to their fan base. Without that connection, nothing you do on social media will lead you to success.
It's really funny, because it's still about the song and how the song connects with a fan. What has changed fundamentally is that with that song, the acceleration of awareness has changed overnight. The way I think about it today in terms of how I determine which are the best accelerants for that song, is that Twitter is the real-time measure of your impact in a situation. So,  when you perform live, Twitter will be a huge indicator of how well a song connects with fans. Twitter is easy, fast and it provides a ton of feedback.
The second most impactful medium is Facebook. People will take time to post, share blogs or "like" on Facebook. Facebook is the digital equivalent of buying a single. Back in the 1950s or '60s, once you connected to a song, you would buy the single. At the point when people were really buying records, SoundScan was that universally-accepted measurement of engagement. That's really all it was:  "Were you engaged enough  to buy a record?" We didn't have objective ticket information, so SoundScan was that chart that basically identified how hot somebody was.
I would argue that when you decide to "fan," "follow," "like" or "subscribe to," those are statements of engagement. They are digital engagements, but they're the next level. And I think that's what gets really interesting, and that's what we're using as the next "chart."
Musician Coaching:
I have people coming to me all the time and saying, "I want to do a viral video like Kreayshawn." And I think, "OK. Go write a hit song and call me back." There's a fantastic story about Kiss interviewing managers. Gene Simmons swaggered into every potential manager's office and said, "We want to be on the cover of every major magazine. What are you going to do about it?" And they ultimately signed with Doc McGhee. His response to that question was, "The plan is simple. You put your make-up back on, and you kill the president. Now let's get to work."
JY:
Gene called me once when I was working at MTV. And a conversation I had with him has really affected the way I think about fans. He said, "I have 1,000  fans that will pay $10,000 for whatever I do. And I have 10,000 fans that will pay me $1,000. I get $10 million bucks to get out of bed. What are you going to do for me today?" What he taught me – and he's smart – was that all fans are not created equal. What it is incredibly important for artists to understand today is that they need to understand who their core fan is and stay honest and true to those folks.
When most artists start to fall apart, it's because they lose sight of that core fan base, the ones that got them there. Our whole communication with artists is focused on their fans. What we've done with Justin Timberlake and Taylor Swift is to analyze their business through their core fan base:  how much they are engaged; the revenue they get from them. We spend a lot of time trying to take care of the core fan.
Musician Coaching:
Do you have any exciting things coming up at WHOOZNXT you'd like to share?
JY:
We're really focused on band registration. My job is really getting cool,  and it's really about getting people involved. I know you wanted  to know how we make money. The thing that's interesting about music is that it's a global platform. But the folks that follow the "emerging artist" category – people who are into music enough to really want to discover unknown bands – are who you think of as the taste makers that really have some influence. They're the kids in high school you went to in order to find out which bands were the hottest. They are also the toughest people for brands to target. That's why I think WHOOZNXT this is such a huge business opportunity. Just based on the 25,000 bands we have on the platform, I think we're at 154 million fans. That's a crazy number. That's why I think we're representing the future of the music business for bands.
It still takes money to be a developing act. There are no two ways about it. And I think that money is going  to come from brands. And my job is to help connect those bands and marketers in a way that is organically true to the band and organically true to the fan, but also creates opportunities for artists and provides them with the capital they need to build their business.
Musician Coaching:

Along those lines, have you started the process of building in potential brand partners for underwriting?
JY:
Yes. The first one we started with was Samsung and the Summer Krush events. The second one is Virgin Mobile. I can't announce our biggest project yet, but it's going to be a huge and exciting program for kids in the college market.
The thing we're finding is that every brand – whether it's a car or a soft drink, anything that has to do with the youth market – becomes really interested in this space very quickly. What I set out to do when I was at MTV is figure out what the future of MTV was going to look like. And this is the analogy I think is interesting:  Cable was a piece of technology that enabled the rise of channels like MTV and ESPN – channels that anybody in the broadcast world said would never happen. A new technology showed up that gave you a whole new paradigm under which to build new businesses. And that's where we are today too. YouTube is a global platform, completely interactive and on demand, and serves micro audiences rather than macro audiences. And there needs to be a completely new business model to support that next-generation video model. And we're hoping our site can represent that business model.
To learn more about Jeff Yapp and his platform for artists, please visit the WHOOZNXT website.