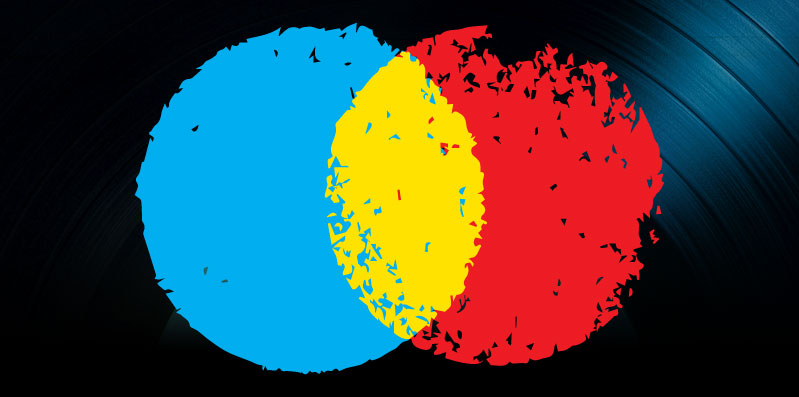 How to Promote Shows through Social Media
Alexis Rodich is the Director of Artist Services at Bandsintown, a concert tracking and discovery application on Facebook, the App Store and Google Play. She is a lifelong music fan and got her start in the music industry as a professional dancer, studying at the Suhaila Salimpour School of Dance performing modern and Middle Eastern dance across the east coast. At the same time, Alexis earned an MBA in finance from American University's Kogod School of Business in 2009. She has spoken at industry events including San Francisco Music Tech, San Diego Music Thing, The Future of Music Policy Summit and has guest lectured at American University on startups and entrepreneurship. Prior to joining the Bandsintown team, she was an associate at LaunchBox Digital, an early-stage incubator program in Washington, D.C., where she advised budding entrepreneurs on developing their companies. In 2009, she was featured in The Washington Post as one of five women to watch in tech / startups and blogged regularly for the newspaper's "On Success" section from 2009-2010. Since joining Bandsintown as part of the founding team in 2009, Alexis has led Bandsintown's marketing and business development strategy in its artist services division, resulting in the adoption of the platform by almost 50,000 artists in the first year and nearly 100,000 to date. She has also brokered many partnerships with leading labels, management companies, and other industry players, a process that has been integral to Bandsintown's growth and acquisition in September 2011 by leading mobile and social application developer Cellfish.
I recently spoke to Alexis about how Bandsintown has grown since its founding in 2007 and the launch of the Artist Platform in 2010 and how artists have used it to positively impact their careers as working musicians. She also shared some advice for artists that want to find success through social media and through their live shows.
Musician Coaching:
Thanks so much for taking some time to talk, Alexis. How did you first get into the music business?
AR:
My path into the music business was actually as a consumer but I was also a professional dancer, so music was, of course, incredibly important to me. I used to perform with musicians a lot, so live music was something I've always been passionate about.
As a professional dancer trying to balance practice with going to business school, I started relying more and more on technology in order to manage my life. And I found that while there were tools, the process wasn't about the technology itself but rather what that technology enabled me to do. It made me a lot more successful in my career and enabled me to accomplish my goals.
When I finished business school, I had the opportunity to be an associate for a small incubator in Washington, D.C., and Bandsintown was one of the portfolio companies of that incubator. Since I was interested in music as well as technology, I was immediately attracted to what they were doing. I ended up working with Bandsintown, and after their participation with the incubator was over, I stayed on board. Three years later, it's something I'm still incredibly passionate about.
Musician Coaching:
And as the Director of Artist Services, what is your role at the company?
AR:
I lead the Artist Services Division on a day to day basis. This involves everything from collaborating with our product team to prioritize new features and optimize existing ones – based on our own analysis, as well user feedback. Additionally, I work with our communications and support teams to build awareness of our Artist Services Platform, launch new products, respond to issues as quickly as possible, and share best practices with users.
I am also heavily involved in business development and day-to-day account management with major labels, management companies and digital firms.  We often collaborate closely on implementing new and creative ideas for incorporating Bandsintown into overall tour marketing strategies, and similarly, these companies play an integral role in beta testing and offering feedback on new products features.
Musician Coaching:
Could you take me through an overview of what the artist tools help musicians accomplish?
AR:
Bandsintown is pretty awesome for artists. We are an aggregator of concert information and we curate from hundreds of sources worldwide – mostly primary ticket sellers. We use these dates as the foundation, and give artists the option to add additional dates to the system if needed through our authenticated dashboard on Facebook.  Our ticket links go directly from the artists' page or profile to the ticket company. We don't include secondary market tickets in our database, and we don't crowd source tour dates. If an artist has installed our apps, their dates will then sync across their Facebook page, websites, MySpace and Twitter feeds. And our website plug-in works great on Tumblr, Ning, WordPress, or any other blog. You can cover all your online presences using one tool.
The thing that makes Bandsintown unique is our aggregation of tour dates. When you install Bandsintown, we automatically sync the dates in our system to your Facebook page and create real Facebook events for you. That means rather than having dates sit on top of the Facebook platform or sending fans to another website, the dates are fully integrated into Facebook, including Timeline, without manual entry of all those events. Building on top of that, when you use any of our tools to sync to your website, MySpace, Twitter, or blog, those tools sync with Facebook events too – so you can take advantage of features such as RSVPs, shares, comments, "likes," etc. This enables you to capture the viral and social aspects of Facebook everywhere online.
We pride ourselves on the fact that our Artist Platform saves artists time by syncing dates and tour information. Our app also optimizes promotion and engagement with fans. Our automatic, geo-targeted news feed posts have virality and lifetime engagement rates that far exceed many other page posts– often ranging between 1%- 10%, but I've seen as high as 20% virality and above.
For us, it's not just about syndicating tour dates across the Internet, but doing so in a way that increases engagement between artists and fans around live events, ultimately resulting in higher turnout and more tickets sold.
Musician Coaching:
So, if you're a group that is on Facebook and Twitter and you have a blogging platform-based website like WordPress, you can, in theory, log into Bandsintown, and after everything is set up, these dates will propagate at all three places. Can you set a reminder to go out to Twitter promoting that date or share it on Facebook? How does this process work?
AR:
For starters, if you play a show ticketed by one of the hundreds of primary ticket where companies we receive tour information, then you don't need to input anything since your tour dates will already be in the platform. If any dates are missing, you can easily add them manually through our dashboard.  And once your dates are added, you can use our website and MySpace plugins to sync them to your other online presences quickly.
We also have something called  Bandsintown Social. It includes two elements, both of which are automated. One is integration into Facebook Timeline. The other involves automated, geo-targeted news feed posts that go out to your Facebook fans at various points throughout the life cycle of your event. So the day your tickets go on sale, a month out, a week out, and then the day before your event, we will automatically send a message to your fans. We've found these reminders really help to drive fan engagement, and more importantly, ticket sales. You can customize those messages and let us remind fans that you're coming to town. Artists don't need to do anything; it's just a switch you toggle on and off. Then, if you have Twitter Sync set up, it will also go to your Twitter feed too.
Musician Coaching:
It's pretty obvious that if you have someone like Live Nation or AEG as your promoter, you're probably going to get leverage from those through your tools. But what if you're someone who is going through a mom and pop company? Are those dates going to still get picked up?
AR:
We do our best to go as far long tail as possible. We have more than 100 primary ticket providers we include in our database. We have also established relationships with the booking agencies, so as they book shows, they give us updates on all the shows. And we work closely with labels and management companies, so they send us their dates, which we import automatically. We also have the ability to add dates emailed to us in a certain format. Any artist would be welcome to do that.
We recognize not all artists play events with pre-sold tickets so we've tried to have as many other avenues as possible for importing those dates automatically.
Musician Coaching:
Well, and a lot of musicians fall into the emerging/aspiring/developing category, so Ticketmaster doesn't necessarily apply to them.
AR:
Yes, and we work with a lot of smaller ticket companies. We really try to go as far out as possible, on a global level. We also work with Eventbrite for self-ticketed events. If we're ever missing anything, we're always open to add something new to our database. Emerging and developing artists are a huge priority for us, and we want to serve them as much as the major artists.
Independent artists can also add their own dates. Within our application, we have a dashboard in Facebook that allows you to manage events all over our system. You don't even need to log directly into Bandsintown.com at all, just use our Facebook app. If the dates are not already aggregated, this does not mean that bands cannot add them. The aggregation means most dates don't need to be entered manually.
Related to that, the reason we added our dashboard to Facebook is because of the authentication. We didn't want just anybody to be able to claim to be the band. We want only the band to be able to edit the tour dates. Facebook authentication allows us to identify the band, and then they manage their own dates.
Musician Coaching:
You have a unique vantage point when it comes to how artists are handling their online marketing. Can you point to anything that successful artists have done differently from average artists that haven't been as successful?
AR:
One of the biggest things we've noticed across the board is that being successful involves being really active across all the social media channels. We did a national study of concertgoers this summer that we recently published, and it was clear that the biggest way people discover concerts is through push notifications, particularly posts on Facebook, whether from friends or from the artists themselves. Email is also a huge channel. These are the channels that Bandsintown focuses on very heavily. And we've seen a major difference – sometimes as much as a 95% increase in event participation – based on whether or not the artist decides to push that event through Bandsintown Social or just have it sit statically on their fan page, treating Facebook like a website. Facebook is a platform that is meant to be interacted with, and we find that the people who are frequently updating fans about events and pushing them to the news feed on Timeline and Ticker get much more engagement and virality on their events than those that don't take advantage of those tools.
One of the things that really excited me about the study we conducted was that we were really looking to improve the Bandsintown Artist Platform and the experience for fans of finding live music. Rather than saying, "This is how we think fans find out about concerts," or "This is how we think fans attend concerts and who they go with," we were able to get confirmation about how fans engage with live events. Then, we shaped our product around that. It's something I'm really proud of.
Musician Coaching:
Given that you now have a mobile company on board, with Cellfish as your parent company, are you guys planning to make mobile be a bit part of your platform going forward?
AR:
Mobile has always been important to us. Before our acquisition by Cellfish, we had to pick and choose where we were allocating our time and resources. Since Cellfish has such deep expertise in mobile, that aspect has been a major focus for us in the past year and I'm proud to say we've released iOS and Android apps that have done phenomenally well – even being considered for a Mobile Excellence Award. Both are something I use all the time, and I think they reflect an expertise in mobile.
Something that has been working really well for artists that is part of our mobile applications is the Concert Cloud, which displays upcoming events compared to their current music libraries and Facebook likes, and makes it easy to see what shows you might like. It helps to expose people to both new music, as well as artists they love that they did not know were on tour.
From the perspective of artists using our platform, we are fully integrated into all aspects of their business. For example, when somebody RSVPs to an event via the mobile application and the artist they've RSVPed to uses Bandsintown, that notification will go directly to the artist's Facebook event. That's great for developing artists because we include recommended artists within the scope of the mobile app. So, it's possible that somebody who has never heard of a band can discover them through our app, listen to them via a link to Spotify, and RSVP to that artist's event. Our app then informs the friends on their social graph about that artist without the fan ever having to go to the artist's page. It's a great opportunity for exposure and builds more engagement with the event.
Musician Coaching:
And, how much does the Bandsintown Artist Platform cost?
AR:
It's absolutely free for everybody to use. We also recently launched a new feature that's especially useful for new and emerging artists:  Bandsintown Specials. It gives musicians the ability to do direct-to-fan offers. Artists don't have to offer them for every event; some use Specials as a VIP offering, while others use it as a merchandise bundle or a music offering. You can use Specials to sell direct-to-fan right from your Facebook tour dates tab or your website without directing fans to leave your website or Facebook page. We make a small percentage on the sales made through Specials, but otherwise, the Artist Platform is totally free to use.
To learn more about Alexis Rodich and the work she does with artists, visit the Bandsintown website, Facebookpage or follow the company on Twitter. To view the recently released results of the study on live music and the behavior of concertgoers, please click here.
If you are an artist, you can get more information about the free Bandsintown Artist Platform and how to get started here.