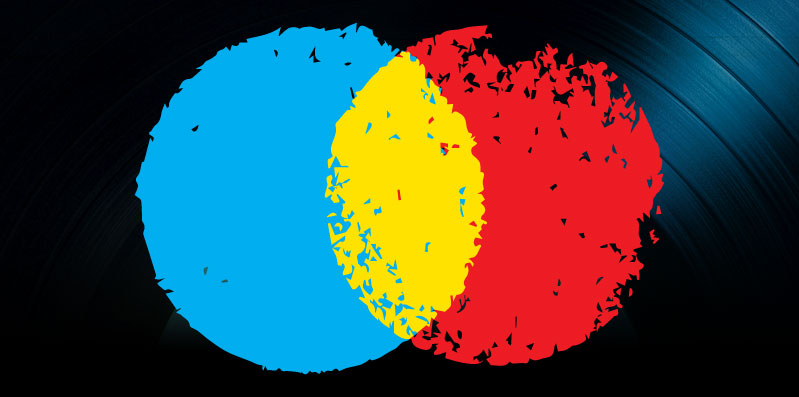 Getting Heard on "The Voice"
Peter Cohen currently acts as Talent Producer at the TV show The Voice, a vocal competition show for artists on NBC. Peter got his start in the music industry working at his college radio station in Massachusetts. In the mid-1990s, he moved to L.A. for an internship at Epic Records, where he worked his way up through the course of his seven-and-a-half-year tenure into an A&R position and had the opportunity to assist with the process of making major records from bands like Pearl Jam, Korn and Incubus. Eventually, he moved onto work at as a manager at No Name Management (Slipknot and Hatebreed). After leaving No Name in the early 2000s, he started his own management company while also working as a Talent Producer for shows including Star Search and Mark Burnett's Rock Star. Before joining The Voice team, he worked as a music consultant for the Australian Government through the Australian Music Office, where he spearheaded campaigns to promote Australian music in the U.S. and help Australian artists tour, secure record and licensing deals and build their careers.
This week, I got to talk to Peter about his experience in the music industry, his responsibilities as a talent producer, and what artists that want to be part of The Voice can do to get auditions and build their music careers.
Musician Coaching:
Thanks for taking the time to talk to me, Peter. How did you get into the music business?
PC:
I got involved in college radio in Massachusetts. I was always really involved in music and decided I wanted to make a career out of it. I moved out to L.A. and started interning at Epic Records. I ended up working there for seven-and-a-half years and basically worked my way up within the label during that time. I started as an intern and assisted in publicity and promotion, then became a street marketing rep. Then I became an A&R scout, then finally A&R guy. That was a seven-and-a-half-year odyssey, and it was good to see things from a lot of different angles. I started in 1995, when a lot of the really big artists at Epic, like Celine Dion and Korn were selling a lot of their biggest records. I worked for a great mentor named Kaz Utsunomiya, so I got to see a lot of great records being made and help out with them. I learned a lot from him. Kaz worked with artists like Pearl Jam, Incubus and Ozzy Osbourne. I signed two artists, and of course, that's probably why I didn't stay around that long. I sold about four records total.
Musician Coaching:
You and I have a very similar story.
PC:
Yes. While I was at Epic , I signed this neo soul artist named Tosh Taylor, who was really cool, but never really got out the gate. I also signed a pop/soul singer/songwriter named Amanda Harris.
After I left Epic, I went to work for a company called No Name Management. They work with a lot of heavy bands like Hatebreed and Slipknot. Those bands didn't get a lot of airplay, so it was very much a grassroots marketing company. It was interesting to see how they promoted their bands through street marketing, touring and big merchandising. I worked for them at the beginning of social media, so I had my first experience with Myspace there. They were some of the first bands to embrace Myspace and reach fans through non-traditional means. I started managing an artist named MoZella, who we signed to Warner Bros. And she didn't quite fit with the heavy style of that company. So, I left and started my own management company with her as my client. And when I was doing that, I started transitioning by doing TV work on the side also.
I got hired by a string of shows to do essentially A&R for TV. We'd go out, do auditions and find talent for the shows, and help cast the shows.
Musician Coaching:

And that's the role of a talent producer?
PC:
Yes. It's a niche position. For years on these types of shows, they had casting people casting the shows. So, they would go from comedy to a show like Survivor, and a variety of different genres. But they didn't really have someone who was music specific. I started out on a show called Star Search, which they re-launched around 2002. They wanted to upgrade their talent level, so they hired me. We would hold open calls in each city, but also talk to all the people I would talk to if I was scouting local talent:  producers; local managers; club bookers; agents; other artists. I would say, "Here's an opportunity to get some exposure and get on a show."
Besides Star Search, I did a show called The Road to Stardom with Missy Elliot, which was for hip hop and R&B artists. And then I did two seasons of the show Rock Star for Mark Burnett:  Rock Star and Rock Star:  Supernova. And while I was doing those shows, I was also continuing to manage. The shows would go on for four or five months, then be off for a few months, then pick back up. It allowed me the freedom to work on a show and then build my own consulting/management company.
Musician Coaching:
And then you went to work for the Australian Music Office.
PC:

Yes. Then an opportunity came up to work for the Australian Government. It's called the Australian Trade Commission, and their focus is on helping promote the export of Australian business and facilitate deals. And they do it in all different types of industries. They hire Americans who knew the different industries they were promoting. They hire people in industries like food and wine, technology, consumer products and fashion. And music was one of the areas they had a major focus on. They developed the Australian Music Office, and I worked as a consultant/liaison between the Australian music community and the U.S. industry to help raise the profile of Australian music in the U.S. and also facilitate deals with artists.
Musician Consulting:
Does the U.S. or the UK have similar organizations that push music elsewhere?
PC:
To some degree. My understanding is that the U.S., the UK and Canada don't have a dedicated music person, but they all have trade commissions. But these commissions aren't as focused on music as Australia was. The deals they helped make could range from everything from a record deal, to an indie distribution deal, to a digital distribution deal. And we did a lot of licensing; so, we would help artists get licensing syncs through publishers or music licensing agents to represent artists in the sync community. We also worked with musicians on touring and educating them on how the market works – how to enter the market and be the most effective, and also what to look out for, what not to waste money on, etc.
Musician Coaching:

I had no idea.
PC:
One of our biggest initiatives involved South by Southwest (SXSW), which was a great opportunity for the artists to learn, network and attend panels. We also had a lot of showcase events to promote Australian music and get artists out there in front of people. We would promote the events leading up to SXSW and the key artists that would be performing. We had a lot of successes through it, and each year, it grew. This past year, we had 53 Australian artists registered and performing at SXSW.
Musician Coaching:

That's great. And you just wound up as a talent producer on The Voice.
PC:
Yeah. The Australian government changes the focus of their organization every five years or so. They have now shifted away from music and are moving towards investment and new markets. Unfortunately, music is one of the sectors that they are de-emphasizing. That organization was a great resource and an amazing opportunity for Australian artists. But there's just been a shift in how the organization is running itself, and I moved out and back into TV.
The timing is right to get on a great show like The Voice, which was extremely successful in the first season. As we're gearing up for the second season, just on the heels of the first season ending last week, the response has been tremendous. There's a great awareness of the show and a lot of interest.
Musician Coaching:

I want to ask a little bit about how that process works. We can't get away with not talking about American Idol, because it's a cultural phenomenon with all these people being judged. But with a show like The Voice, you're really culling the talent down. You're narrowing down the playing field before it gets to a panel of judges.      
PC:
Yeah. That's pretty much the case. The end result of the shows is similar, where there's a winner, a record deal and a huge platform. And there is great exposure for artists. But part of the show is not the audition process. I find that part of American Idol really entertaining, and it's sort of their signature – the good, the bad and everything in between.
Musician Coaching:

Obviously with The Voice, you're looking for people that have exceptional pipes. But, are there other key performance indicators? When you go to analyze a potential guest on the show, and you have a bunch of people with good voices, what pushes the needle to one end or the other for you?
PC:
At the end of the day, it does come down to the voice. As you can see from last season, that's the format:  the "mentors" – they're not judges – don't even see the performers. They turn around to look when they hear a voice that strikes them. It really is about "the voice." That's great, because artists aren't limited to imaging, age or even gender.
Musician Coaching:

Are you going purely by your creative gut? If it was a close call between two possible contestants, would you look at anything like Facebook fans, Twitter followers, etc.?
PC:
It's more about pure talent. Things like number of Facebook fans and Twitter followers are good indicators for us to find people when we're scouting, but they don't come into play once they get into the audition process. The beauty of the show is that those key performance indicators that labels have used for years and an artist's "story" don't necessarily matter to us. It can be very raw, very new. And some of these artists are amazingly new. The show can be a fast track in a way to bypass a lot of steps, for better or for worse.
Musician Coaching:

Obviously you're a guy with a lot of industry connections. And we reconnected because you reached out to me. And by the way,  thank you for that. Where are you finding most of these artists? I guess the underlying, better question is, where should artists go to be considered by you?
PC:
There are two ways we do it, and they are the same things a lot of shows like this have done – though I don't think American Idol has done it because it's such a huge brand, and they sell stadiums out to accommodate the general public that wants to come and audition. Even though The Voice is doing really well, and we're doing auditions in big convention centers throughout the country, there are two ways we look for artists. First of all, there are open calls. The show promoted the dates through the website. Anyone can go there and sign up to audition. It's first come, first serve, and we're doing big venues in about eight cities throughout the U.S. We also do industry referral auditions. We set aside audition days not open to the public with people that are referred to us, who we find and scout through our biggest A&R resources.
Musician Coaching:

Was there a reason to go the industry route? Were you finding you were a little thin on talent from the open calls?
PC:
No. We just want to find as much as we can, and I think those are the two most effective ways. With the general public, some unknown artist in Iowa who watches the show might drive down to Chicago and get an audition. But we might also talk to label people and managers who have this great talent. Going the industry route is just about cutting to the source directly and finding a lot of high-quality talent through those trusty sources.
Musician Coaching:
Where can an artist find out more about the process of auditioning?
PC:
Anyone can go directly to The Voice website. You can find out all the cities and register to audition. And, I have just a few minor tips. The auditions are 16 and up, all styles, male or female, singers/songwriters, etc. So, you can play guitar or keys. We call the performers "artists," not just "singers" or "performers." But you also have to be screened clear of a label deal of any kind, because the ultimate prize is a record deal with Universal Republic. And by the way they've been very involved in the process, which is good, because it shows they are very committed to who they are going to have on the label.