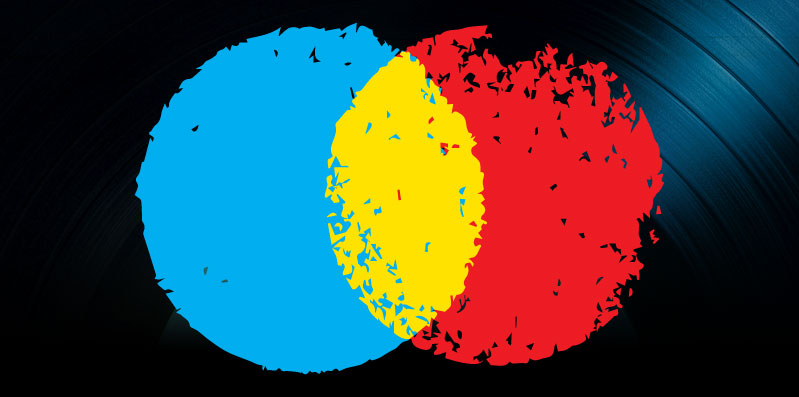 Relationship Marketing Strategies on Google+
Heather Fay is a Connecticut-based  singer/songwriter. After going to school to become a filmmaker, she moved to L.A., where she began to work in TV and as a director, still writing and performing songs on the side. After moving back to the East Coast to start a family, she decided to pursue music full time. Heather's music is a mix of Americana and folk/rock, and she writes of universal experiences and emotions. Her debut album Scrape Knee'd Girl is a warm collection of songs about themes surrounding heartbreak and hope. Most recently, Heather has gained recognition for being one of the first musicians to use the "Hangouts On Air" platform on Google+ to build a global audience for her music. In addition to performing Hangout concerts for her nearly 200,000 followers, She also hosts a series of open-mic Hangouts, which enable her to build an ever-growing network of musicians from around the world. Heather also plays shows in CT and New York City at venues including Rockwood Music Hall and the Living Room.
I recently had the opportunity to talk to Heather about her journey towards becoming a professional musician, her views on marketing and promotion as a DIY artist and how she has successfully leveraged Google+ to grow a global fan base.
Musician Coaching:
Thanks so much for taking the time to chat, Heather. First of all, how did you decide to become a musician?
HF:
When it comes to music, I'm kind of a late bloomer. I was originally going to be a filmmaker. I went to film school and then went out to California and worked in TV and tried my hand at directing for a while.
One Christmas, while I was still in college, I asked for a guitar and got a little inexpensive Alvarez. I decided I was going to learn it. I signed up for a basic guitar class, went once and then left, because I just figured I could make pretty sounds on my own and didn't really have time to take lessons. Of course, now I'm kicking myself for that, because I should know theory. But I could create pretty melodies and start writing a little bit, which was enough for me at the time.
When I was living out in L.A., I had friends who were doing coffee shop gigs. I saw what they were doing and thought, "I can write songs like this," but never really pursued it. I kept writing throughout the years, but never with aspirations of becoming a rock star. It was just something I did as a creative outlet.
Then, years later, I actually shared a song with a friend of mine at work, and his reaction was really, really positive. He said he wanted  to hear more and started spreading the word around the office that I was a songwriter. He was the one who first really put the idea into my head that I should do something with this and let my music out into the world.
I started playing a little bit around L.A., really just for friends. And then I found out I was pregnant, and my husband and I decided to move back East. For some reason, while I was pregnant with my daughter, my creativity was flowing like crazy. And I started putting songs up on MySpace and was contacted by a guy named Eric Lichter, who has  a studio in Connecticut. And he invited me to come and work with him in his studio, where I did my very first real show as part of a concert series. And after I recorded my first album, I decided that maybe it was finally okay for me to start referring to myself as a musician.
Musician Coaching:
What have your experiences been with marketing and promotion? It sounds like a majority of what you've been doing has been online based.
HF:
Social media and online platforms really lend themselves beautifully to someone who is a mother aside from being an artist. I'm not 20-years old and I can't jump into a van with my band and tour the country for months on end to build an audience, one show at a time. Being a mom and a wife, I'm at a different stage in my life than a lot of musicians who are just coming into their own. I started by working with MySpace and submitting to Internet radio and doing some things with Facebook. I really am not great at Twitter, but I've been working on it. And there has definitely been an audience in these places, but it wasn't until I started using Google+ that it really felt like the right timing, right people and the right phase in my career. That has been the platform for me, especially because of the Hangouts. The Hangouts allow me to play a show face to face.
Musician Coaching:
How many people can see you play through that?
HF:
Google+ now has the "On Air" function, so I can hit a button, and I'm broadcasting to anyone on Google+ in the world who has the link and has my page. I think there are a few countries that don't  yet have the On Air capability. But I'm playing to people in Japan, Australia, Europe, India and all over. I can play a show while my kids are napping and reach a global audience.
Musician Coaching:
A lot of people are on Google+. And many musicians have claimed that Google+ is not necessarily revolutionary. Why do you think this platform has worked so well for you?
HF:
There are a few reasons I think it's worked well. First of all, people come to Google+ and put their content up, thinking that's going to be enough. But the communities on Google+ are a little different from how they are on other social media platforms. Because they allow engagement and conversation, you really need to build relationships. So, you have to actually work at it. You have to have conversations with people and spend time in Hangouts meeting new people. You really have to put yourself out there and be involved and interested in what other people are doing. People are doing really incredible things on this platform.
So, I think the first thing you have to do to get the most out of Google+ is put yourself out there. You can't just sign up like you might on Facebook, put your music up there, sit back and see what happens. The platform just doesn't work that way.
Musician Coaching:
And Google+ has recognized you as someone who is using it well.
HF:
I got on there right when it first started. And I was reluctant at first, because it just felt like one more thing I had to do on top of Facebook and everything else. But within the first week or two, I saw potential with the Hangouts and just really threw myself into it. As they were testing new features, I volunteered to help test them. And I think Google is looking for people who will use this platform in interesting ways, so being one of the first musicians on there, I had an advantage. I think they've really recognized how much it has been helping me.
In terms of numbers, I have 155,000 people, and growing in my circles. I know a lot of people say Google+ is a ghost town, but I am continuously reaching new fans from all over the world. It kind of blows my mind. A global audience is not something I ever thought I'd have.
Another thing I did when I first started using Hangouts is connect to other musicians in some meaningful ways. I really wanted to use Google+ to reach out to other musicians, because I just thought it would really be cool to start conversations with them and build a global network of other people like me. So, I started an "open-mic" hangout and invited other musicians so we could share our music. And I broadcast it, so I'm not only showcasing my music but other people's music. It has built a real community,  and I really would refer to that as the biggest mark I've made on the platform. I've played shows with musicians I've never met in person. And now I know that if I ever have the money to do a European or world tour, I have friends to gig swap with.
That's another thing about being an independent musician:  without this, I wouldn't know where to start when looking for places to play around the world or musicians to play shows with if I were to tour. Now because of this, I have musician friends that can share booking information with me, and I can share my resources with them if they ever come to New York City.
Musician Coaching:
Has your success on Google+ been based entirely on your participation in the different communities, or have you noticed specific things you need to do with details like profile design, etc. to get noticed?
HF:
In my opinion, the community scene is very visual. For example, there's a huge photography and art community, so the whole platform is set up very visually. You open up your stream, and there are a lot of images going by. I've noticed that when you write something as an update, if you add a cool photo, people tend to be more interested than if you just put up text.
But also, content is incredibly important. I actually share who I am on Google+. On Facebook, I keep my identities very separate. There's "HeatherFayMusic," and then there's my personal profile. But on Google+, I feel compelled to share who I am with total strangers. I'm of course cautious with what I present. But if I'm having a hard time juggling the kids and my music career on any given day, that is part of my journey as a musician. I am a mom and an artist, and sometimes that is hard. So, that might mean I post a morning photo of cereal spilled all over the kitchen with a comment about not having time to practice.
I think because of the Hangouts platform and that fact that you can build relationships so easily, it's a really compelling experience. For instance, if I am having a real conversation with someone in Hangouts, they want to know who I am outside of just music. If I am being myself and sharing my story, people in my circles will be that much more invested in my success. I am able to build a stronger connection, because I can actually talk to people one-on-one and build a fan base with real interactions. And I think my fans really become invested in me.
Musician Coaching:
That makes sense. A video is much more personal than a profile photo. Is there anything you can point to that you did on Google+ consistently that other musicians didn't do that has made you successful?
HF:
As I mentioned before, I think the "open mic" Hangout was really the unique thing I did that didn't exist before, but that other people really wanted. I think people enjoy sitting back and seeing who else is out there. I think that particular Hangout was what gave me a name on Google+.
Musician Coaching:
Did that provide you with a good opportunity to market yourself to those other musicians' fan bases?
HF:
I think so, and vice versa. Because, we would feature a musician as well on the open mic. So, we'd give someone more songs than everyone else one night and talk to them a little bit so everyone watching and participating could get to know them. There is a huge crossover of similar fans if you look at the circles of all the people that have  participated in the open mics. And it makes you wonder if people feel like they have to ultimately choose their favorite artist – if there would be some sort of rivalry going on. But the community is really supportive of everyone, so there's no need for anyone to play favorites. It's really open to all different types of music.
To learn more about Heather Fay and listen to her music, you can visit her official website or check her out on Google+. You can also see her talk about her experiences using Hangouts On Air here. She is currently in the studio recording songs for her upcoming album, which will be released early 2013.