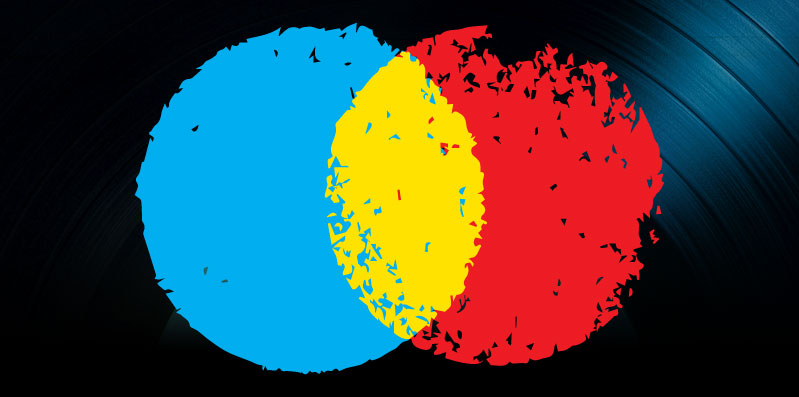 Wayman Jones is CEO and President of Gravity Entertainment, an independent radio promotion company. With nearly 30 years in the music industry, he got his start in the early 1980s working in music retail as an intern at a local independent record company. From there, he made his way into the promotion department of an East Coast music distribution company, where he developed a passion for radio, and first learned about how airplay could help generate excitement about records. He started to work as a regional promotion manager for both PolyGram and Arista records, with a focus on the dance and urban markets, and eventually worked his way up to become Senior Vice President of promotion and marketing for PolyGram, Dreamworks and then Warner Bros. Wayman left Warner Bros. in 2005 to start Gravity Entertainment, where he helps artists, producers and small labels fine-tune their marketing campaigns and connect on radio stations and video outlets.
Recently, I got to sit down with Wayman and talk about his experience in the music business, how artists can use mixtapes and how musicians can establish relationships with key players in radio and with reputable independent promoters in order to get their music heard and successfully build a loyal following.
Musician Coaching:
Thanks so much for talking to me today, Wayman. How did you get into the music business?
WJ:
I was on my way to being a doctor, believe it or not. And one day I looked at myself in the mirror and said, "Would I come to me for healthcare?" And I answered, "No." I knew there had to be other alternatives.
I started out in about 1980, right out of college, in retail. It was the Golden Age of retail with independent distribution and all those wonderful things, and all the stores were carrying large amounts of everything. Even Sears had records. Everyone was carrying records and cassettes. It was the end of the 8-track era and the beginning of the cassette era. I initially started selling records as an intern at a local record store. I wound up at an East Coast distribution company called Schwartz Brothers in their promotion department. I followed my brother, who was a promotion person there. And he actually ended up at RCA Records for about 15 years as a promotion guy.
I started to understand the process of music from the perspective of retail and how radio and airplay generated excitement. At that time, radio was the primary means for selling product. The format was pretty well defined at that time. And I started to enjoy my job. From there, I went to Arista and then to PolyGram Records, as a regional promotion manager at both places.
Musician Coaching:
From what I know of promo people, when they wind up as a regional manager, they end up moving every couple years.
WJ:
Exactly. I pretty much stayed put. But I did the area from Boston, across to Pittsburgh, down to Virginia, which included New York as a major market. Boston was a sub-major. And Washington, D.C. was a major as well as Philadelphia. Primarily, at that time it was dance/urban. Great dance records were breaking all the time from smaller labels. The dance arena has basically gone away now, unfortunately.
From there, I managed to get my first national job at Arista, which was a singles company at that time. The business was starting to make a slight transition from singles to albums, and Arista carried a couple interesting lines; they had a deal with Buddha and a deal with Jive, which was pretty much a South African company back then. But Buddha and Jive also had some quasi-jazz artists like Tom Brown.
After Arista, I went over to work for Virgin, then went back to PolyGram as a Senior VP of promotion and marketing. And then I went to Dreamworks as a Senior VP of promotion and marketing and then came back to Motown. Then I went out to Warner Bros., which was the end of the line for my corporate jobs in Promotion and marketing in the urban market. There was a delineation between the Senior VPs in different genres of music. There was a different Senior VP for urban, pop, etc. It was a very top-heavy industry that is really no longer in existence.
Musician Coaching:
When did you start Gravity Entertainment?
WJ:
I started right out of Warner Bros. in 2005. I was initially providing promotion services for smaller labels and some of the bigger labels, because I was still working on a number of projects for major label artists. But as time went on, those budgets were cut, and there was no need for outside help, because the promotion deals were becoming corporate deals, which made sense as the business evolved into more of a digital business. It evolved into a 40-50% digital business.
What became evident is that the playing field was even for small companies and larger companies. Independent companies were able to compete at a grassroots level with major companies. And major companies were having trouble dealing with DJs and all kinds of grassroots efforts. And that's what smaller companies have always been able to do really well. It seems to fit into their profile to build from city to city and build regional campaigns and connections with DJs. So, in 2005, there were artists like Waka Flocka, Gucci Mane and Lil Jon who were able to corner their region and create a groundswell. They proved it was possible to break records without the use of the big machine that everyone thought was the only way to break records.
Through Gravity,  I supply marketing and promotion services and overall consulting to clear the way for guys to decide which opportunities to chase and how to chase them and how to build marketing campaigns that are cost effective. And the biggest thing I am able to do is help smaller labels and artists make a decision about which opportunities to chase and how; sometimes they get wrapped up in hearing themselves on the radio and don't pay attention to some of the things that can really build their profile. Because everyone has the ability to make it if they just sit down, plan and work with the right people.
Gravity Entertainment is a five-person company, and I've kept it on a personal level. I use my email as a way for everyone to reach me. I didn't build a website because I'm not comfortable with the ones that I've seen, and I don't think I've come up with an idea to make my website more important or better than anyone else's. So, I just use my gmail address. It's simple, and it will link you directly to me.
I like to share as much information as I can. I still attend conventions and get on panels. My services are unique because of how I deliver them and how I educate whomever I'm working with. There are a lot of projects I don't get involved with, because frankly, a lot of people don't need what I do. And sometimes they just don't know it.
Musician Coaching:
I know  your specialty is urban music. People approach me all the time and say, "I just want to get on the radio; I just want all the DJs to hear me." How can an artist with limited resources build a story that can get them noticed by radio? Obviously knocking on the door of the local Top 40 station with a demo is suicide. How can artists get ready to approach people at the local radio level?
WJ:
Yes. Knocking on the door with a demo isn't the right way. The first thing that every artist has is the ability to reach consumers and reach ears via the internet. It's there for you. If you're able to focus on who should be hearing you and build up a fan base – not necessarily with the intent of selling to them, but just to make them aware of you. So, the first stage is to have an internet profile and build a groundswell, and communicate with that groundswell. If you have 2,000 people who follow you on the internet, use Facebook and all those resources and direct these followers to your site so they can become familiar with who you are and what you do. Once you do that, you can start to seed other areas. It's like walking up steps; you can't walk up five at a time.
And you have to build a fan base you can depend on. This fan base will give you information about who similar to them like you or don't like you. It's as important to find the people that don't like you as it is to find the people that like you, because then you don't chase the wrong formats. This process allows you to find the area where your music fits, not where you think it fits. A lot of times folks think, "I belong on this pop station." And all the formats are closer together than they've ever been musically. But where you start in music is where you start to build your core. And if you start somewhere you don't fit, you'll never get heard. And the key to that is, of course, your social networking, building your digital profile and all the tools that allow folks to hear your music. And you need to present information in the way you want them to see it, show  them images you want them to see, show them videos on YouTube you want them to watch and tell stories you want them to hear. You need to be in complete control. If they don't look at it, you don't want to mess with them anyway. You don't want to be involved with them until you've put them in a position where they want to understand who you are.
Once you start identifying your audience, then you can target it. And then you can start thinking about commercial radio and markets. You need feedback on what you are. The feedback will help make you a better artist and train you to listen. A lot of artists don't spend a lot of time listening, because they want people to listen to them. As an artist, you have to listen to your fans, so you are selling the right things and saying the right things, things that will get their attention. And maybe when you start hearing back from them, this will help you decide the things you want to say and what you want to be publicly, instead of just trying to align with another artist that you think is cool.
The playing field for artists is similar to how it was in the early jazz days. It's such a beautiful thing right now. An artist, a small label or a small group can be in complete control of their destiny as they start to walk up the steps. If you skip steps, you fall right on your face.
Musician Coaching:
Let's say you do have your website set, your Twitter is firing, your Facebook fanpage is there and you're on YouTube; everywhere people look, they can find you and connect to you in the venue of their choice. Say that's all set, and you're trying to build a pulpit from which to preach. What is the next step in approaching radio?
WJ:
Try to develop relationships with DJs in the area so you can privately send them music. True DJs, true club cats and true genre format guys want to hear everything. Everyone wants to hear new music, because they want to say they heard it first. If you reach out to someone your immediate area – even a DJ for a small station or someone that does it part time – you can start to build that little rapport.
When I send out music to DJs, I don't send it to their radio stations. I send it to their homes or to their private emails. I don't use a service. I use all the years I've been around in order to reach them, so I make sure they open it. There's so much junk that comes in today. I personally get emails from all these services that do e-blasts, and I never open them. I have no reason to open them, and neither do DJs. The sad part about those services is they provide free music that you as an artist could be selling later on. Most DJs don't have a job at a radio station. Most of them don't even have a job at a club. They are often part-time or mobile DJs who might want to buy your music. But when you go to these services, they give your music away to 50,000-60,000 people that could've been 50,000-60,000 paid downloads. You're basically giving it away to people that might have bought it.
The next step after building your own core fan base is to expand your  relationships so you are able to send music to folks in a targeted style, rather than in a shot-gun style. You need to know who you're sending to. You need to be able to say, "I'm sending this music to a jock I met at a club." Or maybe somehow through your social media, you wound up with a Facebook address from someone that contacted you and spins on the weekends at one of the hotter clubs in Miami, Tampa or Philadelphia. And you can send him your music. And he will tell you, "I hate it" or "I love it." Even "I hate it" is good information, because then you know not to send him any more music, or that it might not be genre-specific enough  for him to deal with it. If you get one out of five people to respond to you, you start to build a core of people that are industry related and can also take your music and expose it somewhere. Before you know it, you're building a relationship. You might never talk to the guy in person or even on the phone. It could happen just from emails.
The most important idea to keep in mind is, you're not just giving music away. You're giving it to someone that could help you, and help spread the word about your music. And it's someone that loves new music. And you don't want your music to be spread to 50,000 people that could've potentially bought it from the digital marketplace in which you choose to sell.
Related to that, you have to protect your content. Don't make it and release it on the same day. Make sure you protect it and that your publishing arrangements are in place. A lot of people get their content stolen right off their websites and social media sites – even just the idea of it, whether it uses a sample or is something original. Nothing is yours until you prove it's yours and until you license it.
Musician Coaching:
Do you believe in the power of mixtapes as a promotional tool?
WJ:
I do. But there are so many of them. Something a lot of people are doing with mixtapes now is taking popular songs and sticking their new songs in between them. I'm not sure if this is harmful or beneficial. We'll see. I think that if you believe in your music, and it's something you spent a lot of time on, and if you've done everything you should've done in terms of protecting your content and building your core, working hard on your social networking and on your imaging, maybe that type of mixtape won't do you any harm. But if you haven't done the other work, and you put your mixtape up too soon, you're throwing it out there for somebody to pick up. The problem is either they won't notice you, or they will notice you too much and steal it.
If you're that small independent artist or company, and you want to fight someone else over your content, and your ducks aren't in a row, it will be an automatic loss. It will cost you money you don't want to spend and will take you to a place you don't want to go. And controversy doesn't necessarily breed familiarity. It's just trouble. But, if you have your ducks in a row, are semi-commercial, have fans that are spread out globally and want to give away a song, maybe putting one of your original songs on a mixtape is a risk you might take.
Musician Coaching:
Is there a strategy for getting a mixtape out there? Is there a distribution network?
WJ:
There used to be. Now everyone makes mixtapes. There are a billion engineers out there, and no one is really managing them.
When I was at Warner Bros., we had a group called Trillville and we had Lil Scrappy. They came out of Lil Jon's camp. He completely believed in mixtapes, but it was only his artists. It wasn't random mixtapes. The mixtapes had a purpose. We gave away 50,000 CDs and DVDs. We called them "Fight Club" DVDs. He would have films of guys in scraps outside of a club. And then in the middle, he'd have a stripper, and then after that he would have his song playing behind the stripper. They were tremendously popular. But that was 2004, and then, you could actually give that kind of merch away. When was the last time you saw people giving away cards for artists or merch on telephone poles? The internet has replaced all that. At the time I had a team of 22 kids running around and putting up posters at either their universities or outside of events. I was fined thousands and thousands of dollars for putting that stuff up; I had to pay to take it down, because it got out of hand.
The internet has the same potential to get out of hand. You get songs that once you let them out, you don't know where they go unless you control how you send them and to whom you send them. My son makes mixtapes for young groups. And he refuses to make them until they have every song published. Then he will mix in other songs. It's like a big DJ mix. One long 30-minute track. You can put them on in the club and let it run.
Mixtapes are a beautiful thing as long as they don't hurt you. I think in a way, it's starting to hurt, because there are just so many of them.
Musician Coaching:
I'm guessing there's more of a strategy to getting your mixtape out there than just cold emailing Datpiff.
WJ:
Cold emailing doesn't work. If you don't know who you're sending it to, cold emailing or blanket emailing allows other people to have something over which you don't have control. The whole game is to know the response to the email. It's similar to how record pools used to be. If you send all this product to record pools, and nobody responds, you don't know whether you wasted your time or your money, or whether they are playing it to death in certain clubs. There's nothing specific or targeted about it and no return of information.
You might remember this, but we used to send these cards out when we'd send a product, so it would go to the DJs in the DJ meetings. And the DJs never returned them. So, the only thing we could do – and this was in the Def Jam days – was stop sending them. And DJs didn't respond until they stopped getting the new LL Cool J or the new Foxy Brown. All of a sudden, we heard from them. So, we broke the pools by having a specific guy send to us instead of having to send it to the pool. And the pool was charging a fee. So, the pool broke down, because we suddenly had all the individual names.
And as radio stations went into the new selector programs from the turntable manufacturers, we didn't have to send anything but a file. We used to have to send them two records. And they could download the file, and the music was in there. And now they even have "blends," where you can blend all the songs together.
The other thing to remember is that program directors (PDs) and music directors (MDs) don't go to clubs. They have mix show coordinators that should have everything. If the PD or MD doesn't hear it from them, it doesn't exist and goes right in the trash. But successfully connecting to radio is the cumulative effect of targeted social networking and making sure the right people can hear your music.
Musician Coaching:
There are a lot of shady independent record promoter guys out there that will just run off with artists' money. Your reputation precedes you as a stand-up guy with a lot of industry experience. Is there advice you would give to someone looking for a reputable radio promotion person?
WJ:
Try to get informed, so you know the process. Once you understand the process – and this is why I like talking to people – you can't "get got." If you understand the process, you know there are things you can do to prepare that will cost you very little money. As an artist, if you're entering into a relationship with an "indie," you should have an extended conversation and a list of questions to ask. Guys that guarantee you airplay are probably going to get you airplay on stations you don't  want to be on. You need to ask about at which times of day the largest number of people will receive your message on the radio. And as soon as a promotion person you're looking into says they can guarantee you these certain times of day, get off the phone. And as soon as they say, "I own this station," or "I can get you X number of spins," get off the phone. Because this station will be a smaller-market station, and these spins will be overnights when no one is listening.
I'm not downing smaller-market stations. But a lot of times folks want to hear their records during the day. And there's a process by which certain music works its way up in a format. Normally, for certain songs, it works itself in either through a mix show. And those mix shows all have to be approved, not by a mix show coordinator or a PD, but by a director or a head of  programming, who is in a central office. All the stations now are connected. There are all these Clear Channels and Radio 1s. All the Clear Channels are programmed out of Atlanta. So, there's one guy – even on the mix shows – that allows DJs to play certain records. So, when you're getting guarantees from Flatbush-somewhere, Louisiana, it will not mean anything.
Also, ask a potential promoter about monitoring. All songs are monitored by BDS or Media Base, so you can see how much your song is being played. Each song leaves a footprint.
Musician Coaching:
Do those cover every station?
WJ:
They cover  most of the commercial stations, but they don't cover everybody. Once again, the only way you can gauge the value of your investment in an independent radio promoter is by what you can see. There are no guarantees in life on anything, much less on airplay.
There are things you can do as an individual without the help of a promoter. If you're in a smaller market, and you want to get on a smaller market station, go to the station events. You probably as an artist have been there before. You can go to the radio station itself, its club events or its charity events. Every station is promoting itself through clubs and philanthropic efforts and events. Their license depends on the things they do. So, they have to do some community service events. For example, radio stations might hold events related to "turn in gun" programs "assist a school" programs, "A.I.D.S awareness" or a number of other charities. A requirement of the FCC licensing agreement for radio stations is that they do some public service events. Pay attention to their event announcements and find out how they're doing business. Be an educated artist or an educated label.
But, as soon as you hear guarantees from a potential promoter, you need to ask more questions. If they are giving you guarantees, make sure you ask them how they are able to make those guarantees. It might be something you don't want to be associated with or something you don't want to know. You just need to ask.
To learn more about Wayman Jones, his experience and the services he offers, you can contact him directly at jones.wayman@gmail.com.