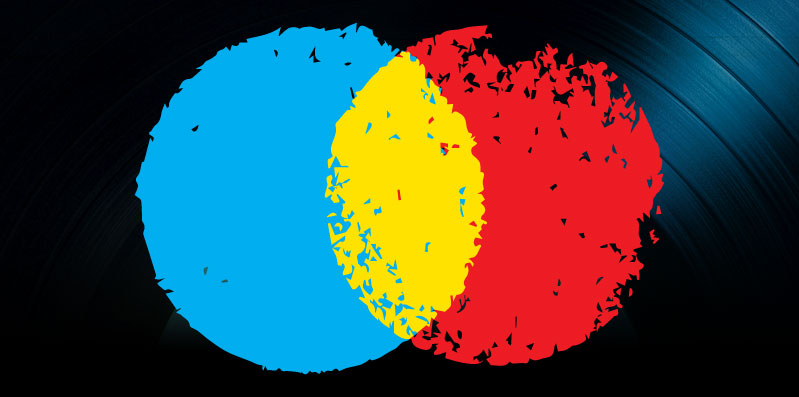 How to Promote Your YouTube Channel
Jon Baltz is the Co-Founder and Vice President at INDMUSIC, the largest multi-channel network on YouTube managing rights and optimizing channels for unsigned musicians, labels and music content creators. Prior to INDMUSIC, Jon co-founded Movement Booking, working as a concert promoter, tour manager and a touring musician across the Southeast specializing in metal, hardcore and garage rock.
Jon talked to me about how INDMUSIC helps artists monetize their content on YouTube and manage their rights on the platform. He also shared some best practices for musicians that want to properly manage content, build an engaged fan base and enjoy a sustainable, long-term music career.    
Musician Coaching:
Thanks for taking some time to talk, Jon. How did you get started in the music industry?
JB:
I've worked as a tour manager, managed bands myself and also spent a long time doing content promotion. I was doing that in North Carolina and through a lot of the Southeast, and then my wife and I decided that we had done all we could there, and it was time to move on.
I moved to Los Angeles, where I reconnected with Brandon Martinez, who is the CEO and Co-Founder of INDMUSIC. He was working as a digital agent at the time doing a lot of deals with other YouTube multi-channel networks, or MCNs, including Machinima, StyleHaul, DanceOn, etc. As we were looking at these other verticalized multi-channel networks on YouTube, we had the idea that there wasn't an opportunity on YouTube for independent musicians to 1) properly monetize their network and 2) have a group of people that were there to support them, not just on the monetization and rights administration, but also from the perspective of having a group of people available to guide them through the YouTube ecosystem. I'm sure you and your readers know that the YouTube system is constantly changing. Having someone there to coach you through even something as simple as how to start your channel and the best way to promote and own your content can be the difference between growing an audience and making a stable music career, and just putting up videos for nothing.
We looked at the space and went to Alan Debevoise, who is the CEO of Machinima, one of the largest YouTube networks in the gaming vertical. We pitched him on our idea, and he liked it and decided he wanted to invest in our company. We packed up our bags in L.A. and moved out to Brooklyn to start our company, because Brandon and I have always seen New York City as the hub of independent music and a place with that atmosphere of vibrant creativity. And when you combine that with the initiatives the city has put together for tech startups and digital companies, we saw an opportunity to create something really special here in Brooklyn.
Musician Coaching:
So, to boil it down, you guys help people make money on YouTube.
JB:
That's the basic idea behind it. Right now, we have 280 channels in our network. And by selling advertising across 280 channels as opposed to one channel, we're able to get better ad rates for our partners. The idea is that when you're working on your own in the YouTube environment, you can do well; but by having this group behind you, you're able to get higher ad rates and make more money for everyone.
At the same time, our company is also there to do a lot of the rights administration that independent musicians are not necessarily aware of. They might log into YouTube and not realize they can claim publishing rights on YouTube. Or, maybe they sold a song in Europe to another company to administer the rights, and they didn't know that company was claiming there, but their content wasn't being claimed in North America. That's where INDMUSIC comes in to make sure all the rights are being properly administrated when musicians own their music.
Musician Coaching:
And I know you also monetized "Harlem Shake."
JB:
Yes, although, we were not responsible for it actually taking off. I wish I could replicate that success every day. We monetized the meme. Mad Decent has been one of our partners for almost two years now and was one of our first label partners. They had put out the single on their digital singles and EP label called Jeffree's. When that video first posted on February 4, we were able to administer the master and publishing rights on behalf of the label. I should also add that once Warner Music and Universal Distribution got involved, we were also able to very easily transfer the rights to the proper owners and make sure everyone was getting their fair share.
That's a very important thing for indie music. It's not just about making sure our artists are making money. It's also about making sure the YouTube system is clean, and everyone is getting paid. Obviously the music industry can be full of a lot of pitfalls when it comes to who gets owed what. When we're able to sort out the system and make sure everyone is getting their just percentage, everyone wins.
Musician Coaching:
Clearly YouTube is just another area of the music industry where rights seem overly complicated, so I'm glad there are specialists like you.
From your vantage point, you must know a lot about "Do"s and "Don't"s of setting up a YouTube channel. What are some of the biggest mistakes you see artists making on YouTube?
JB:
I think the first thing musicians don't necessarily realize on the YouTube platform is that there are different types of music accounts. For example, there is a lot of buzz in the media industry around a lot of these larger networks like Fullscreen and Maker Studios. And there's also a lot of buzz around the lawsuits they're running into with the music publishing associations. The reason for this is that there are two different types of networks on YouTube. There are networks like INDMUSIC – music-specific networks that include a sound recording/audio-visual agreement with YouTube, which allows us to separate out the individual sound recording and publishing rights on the platform. A lot of these other networks are considered by YouTube to be entertainment MCNs, which means they can't separate out those different rights.
A lot of musicians will get started and put up cover videos or videos of them playing in their bedroom without claiming a video as "Web" on YouTube, they're claiming they own 100% of the rights on the video. Obviously, that isn't true with cover songs. So, that's easily the biggest misstep I see:  People who aren't aware of the different types of agreements they can have with YouTube and how to navigate those rights.
Musician Coaching:
And as a musician, before you are in a place where you're partnering with an MCN, is there a way you can manage content on your own in order to set everything up properly and promote your content?
JB:
I think this problem applies to any aspect of the music industry, from album releases to tours:  People don't go into the YouTube platform with a distinct digital plan. They don't' have a release schedule for videos or know how they will keep updating content. YouTube is a lot like a parking meter:  If you don't come back and keep feeding it with new content, people will start ignoring you. When you're releasing a music video, you can't just upload a video to your channel and walk away from it; you have to think about what's coming next.  How will you support that video? Are there media outlets that will help you best use your content?
Many people see YouTube as a promotion network that acts a lot like MTV did in the early days. But we've seen through Vimeo and others that music videos can actually be a big source of revenue for artists. They need to be aware of this concept, not just from a monetization perspective, but also from the perspective of owning and controlling their own rights and everything that comes along with that. I see a lot of people that will just post a video and walk away.
On a similar note, a lot of people don't realize that YouTube is a social media website more than anything else. They don't realize that the audience will promote for you and be your biggest advocates. Many artists will post videos, but they won't tell their fans to subscribe to the channel, come back for more content, or to even just "like" a video. When a user "like"s a video, it appears in their feed on the user's channel. So, if you are an artist, someone else can promote your video on their channel just by "like"ing it on your channel.
You also need to be sure you engage with the YouTube community. That's how a lot of artists have been able to build their careers on the platform; they're able to harness that community and the social aspect of YouTube.
Musician Coaching:
Can you point to any artist that may not be a household name but is using the platform very well?
JB:
I think the best example of that would be Boyce Avenue. They are one of three bands on the platform with over a billion views on their YouTube channel. The way they got there was, first, by starting to put up videos in 2006, putting out a constant stream of content since then and engaging actively with their fans. Through that audience they built, they were able to sign a record deal with Universal. They ultimately decided they didn't like the situation, got out of the record deal and were able to buy the record back from Universal. Many artists do not get that opportunity. They were able to accomplish all this because of downloads of their album and touring. They tour worldwide and recently played a sold-out show at Webster Hall in New York City. When they return, they will likely sell out Terminal 5 just based on the strength of their YouTube channel. It's strange when you consider you won't see them on the Top 40 charts, but they do just as well as many of the pop acts out there.
Musician Coaching:
What are some of the best practices for artists that want to get the most out of their YouTube channels and see this type of success?
JB:
The most important thing to remember is that when someone lands on your channel and sees one of your videos, you want to make sure you get more than one view out of the person. So, it's about putting your videos in playlists that are similar in format, telling a user to go to the next video. It's also about making a user aware of when you add new videos:  "Every Tuesday, I post a new video." People will tune in like it's a television program, because they know every Tuesday they can expect new content from you.
Of course, it doesn't hurt to be talented, engaging and putting out something people want to see. But being successful on the platform is also about making YouTube work with your other digital properties – making sure your YouTube channel is aligned with Twitter, Facebook, etc. And you need to show a little bit of your personality and allow people to connect with you. As I mentioned earlier, YouTube is a social media site, and people want to feel like they are getting to know you and that you are being authentic to the personality you're putting forward.
Boyce Avenue is engaging with their fans, and these fans feel like they really know them. Also, these guys are just really insanely smart people who, apart from putting together playlists and adding annotations, etc. are constantly analyzing the data YouTube gives them on the back end. For instance, they will see that they have a large following in Florida or that Pennsylvania is a state that has a lot of people in it watching their videos. Those analytics are very valuable when you are thinking about where to tour and how you can take the YouTube platform on stage and make it a part of your career, instead of just a place you're putting videos online.
Musician Coaching:
I think a lot of artists look at YouTube as a locker for their content rather than a promotional platform.
JB:
And I certainly use it as a locker for my video content, but my videos are mostly of my four-year old son and not designed to further a music career.
Musician Coaching:
I get a lot of questions from musicians about SEO. Other than tagging and having a popular channel in general, are there best practices for helping make sure your cover songs show up at the top of search results? Are there SEO algorithms for YouTube?
JB:
I think one of the most underutilized but critical tools for artists is a Google+ page. You need to set up a Google+ page, then link that Google+ page to your website and also your YouTube channel. When you have all that data surrounding you on all those Google products, Google will place a higher value on your YouTube channel than it will place on someone who doesn't have those verified accounts at all. It's very important for you to have that Google+ sites linked up, not only because it tells Google you are a verified site, but also because when someone is searching, if you have a Google+ page with proper information, you get a nice box that springs up in the right side of the search page explaining everything on your Google page that also links to your Wikipedia page and other properties.
I know a lot of people like to look down their noses at Google+. But the truth of the matter is, when you team it up with proper SEO and verification with your website and YouTube, it can be a really powerful thing.
Musician Coaching:
Do you have any parting words of advice for artists that want to get the most out of the YouTube platform?
JB:
Artists need to come to the platform with a plan and a specific release schedule. They also need to keep in mind that there will be a lot of YouTube channels out there that will ask for their videos and essentially make money off their hard work. At INDMUSIC, we always encourage everyone to take full ownership of not only their music but also their brand. It's more important now than ever to own your music and own yourself.
To learn more about Jon Baltz and the work he does with indie artists on YouTube, check out the official INDMUSIC website and YouTube Channel, or follow Jon on Twitter.