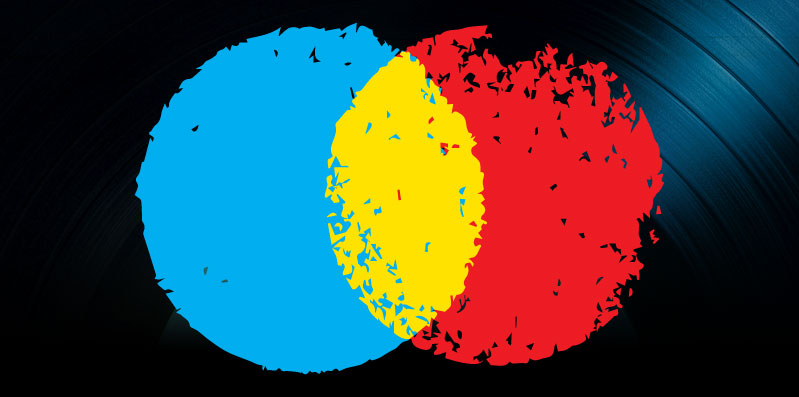 How to Make a Good YouTube Channel
This interview was initially published in March, 2013.
Roy LaManna is the founder and CEO of Trendsetter Media and Marketing and of Vydia.  He got his start in the music industry right out of high school, consulting on video projects for bands like Fall Out Boy and Nickelback when they were just starting out, helping them create more awareness around their videos and music. Fall Out Boy's success led Roy to more video marketing work with the band's management company, Crush Management and other bands like 40 Below Summer and E Town Concrete. As technology continued to produce new ways for artists at all levels to share music through video, Roy saw a need for music video services that were flexible enough to keep up with the constant evolution of video marketing. He formed Trendsetter Media and Marketing with the idea that the company would continue to pay attention to how music fans were finding content and discovering new music online. Since its launch in 2008, Trendsetter has become a leader in the promotion and marketing of visual content. Through the company, Roy has worked with artists such as Gotye, Dev, Chickenfoot, Kem, Justin Bieber, Fresh Beat Band, Big Time Rush, Joss Stone and many others. In addition to Trendsetter, Roy has recently launched MusicVideoSubmissions.com, which allows artists to digitally deliver and monetize music videos in thousands of locations worldwide and Fangate, a Facebook fanpage builder with built-in promotional tools.
I talked to Roy about how the music video market has evolved since the early 2000s and how music fans are discovering and sharing new music online. He also offered up some best practices for artists that want to create compelling YouTube channels that contribute to their overall marketing efforts and significantly grow their fan bases.
Musician Coaching:
Thanks so much for taking some time to talk, Roy. How did you get started in the music business?
RL:
I consulted for some smaller bands right out of high school – bands like Fall Out Boy and Nickelback when they were just starting out, before they got to be huge. Fall Out Boy was being managed by Bob Mclynn at Crush Management in Manhattan. I knew him, so I consulted and created awareness for their first video. Because of their success, I started getting more and more work and working a lot with Crush and bands like 40 Below Summer and E Town Concrete.
Crush was a small operation at the time – one room in the city. And it was at the infancy of video. Before that, there was only MTV. Either you got on MTV, or you dealt with all these regional shows that no one really cared about. If you got into video marketing, you would start out calling about 200 local and public access shows, asking them to play music videos. They would send you a playlist and tell you they had shown it, and you just had to take their word for it, because there was not necessarily always a way to confirm it. It was about small bands and small, regional local outlets and making about 500 phone calls and faxing playlists. It was a lot of grunt work.
I had two things on my side. For one, technology advanced in my favor as someone involved with video. Technology really moved away from a lot of other people in the industry. The prevalence of video online worked on my favor, and then also, it was 2000 or 2001, and I was working with a lot of indies. And before downloading killed indie bands and labels, it actually helped them significantly, because they were able to do things more cheaply, and people were still buying records. And that time period was really the rise of the indie movement. A lot of independent labels found it easier to put out records, sell stuff and reach a real audience.
Musician Coaching:
I know Trendsetter deals in video marketing. How did your company develop and what services do you offer?
RL:
Before I even started the company, I noticed video marketing was constantly evolving. And I saw a need for services that were flexible enough to keep up with this constant evolution. So, I decided I was going to form a company and name it Trendsetter with the idea that we wouldn't stick to just one thing. I noticed a lot of companies were providing one set service. Then the technology would move away from them, and their service wouldn't be relevant anymore. And they wouldn't really reinvent themselves.
I wanted Trendsetter to be able to keep up with changes in the music video landscape. From the beginning, I have walked into the office every day and asked myself, "Where are people finding content?" and "How are people discovering new music, whether connected to video or not?" And we shape the direction of the company based on the answers to those questions.
Musician Coaching:
And you definitely have a unique vantage point because you spend more time than most trying to figure out those answers. It's almost April, 2013:  Where are people finding music video content these days, and what does the overall landscape look like?
RL:
I still think that the majority of music discovery in general is happening on YouTube. But I think people industry people are putting a lot of focus on social media outlets that don't really convert into anything. If you take any artist – or a good handful of them – that has really come out of nowhere and blown up, I think you would find that YouTube played a big part in their success. Sometimes I would say it's the only reason these artists are discovered – artists like Karmin and even Justin Bieber and a lot of others. YouTube is breaking more artists than any other platform. MySpace had some artists that broke out, but aside from that Twitter, Facebook, Pinterest, Instagram and all those other outlets are cool to have, but they are just not YouTube. Artists regularly overlook the fact that YouTube is a great place for them to be and a wonderful tool for discovering new artists.
Musician Coaching:
Obviously a lot of the stuff you guys do is related to positioning – aligning content with Vevo or helping with publicity around a video on sites like MTV.com, VH1.com and other sites totally unrelated to Viacom as well. But on a lower level, what advice would you give to artists looking for the "stumble-upon" factor? What do you feel that most artists can do for free or at a very low cost to help themselves that they are not doing when it comes to video content?
RL:
One of the things I often tell artists to do is to Google themselves and really think about the customer experience. When they do that, you'd be surprised by how often they will realize just how difficult it is to find them.
As an artist, if you accept that YouTube is a great place for people to discover you, you have to figure out how someone will actually really discover you on the channel. They'll always find you if they type in your name. But they have to know you and your music already in order to get to that point.
Musician Coaching:
Well, and you need to get people who don't know you by name but are looking for what you're offering to find you.
RL:
Exactly. What I try to emphasize to artists relevant to YouTube is that it's a big search engine. It's basically Google for video, which means there is some search engine optimization (SEO) involved. There are some little techniques you need to know about related to that. You need to be aware of how people are searching for music and also the bands that sound like you that other people will be searching for. It's about putting those names into your channel tags and structuring the title of the video correctly.
Just as an example, a lot of artists try to get discovered by doing covers, but they don't realize that the order of the words in the title of the video makes a huge difference. If you titled the video "Rihanna Cover of X Song by X Artist," it would actually be found more easily than if you put your artist or band name first. Rihanna gets preferential search treatment, because fans will obviously be more likely to type in her name in order to look for her songs and covers of her songs.
Another detail that is important is thumbnails. When people are searching for other music videos, often all they have to go on is a thumbnail sitting in the corner of the screen. We've done research on this as well. We took a big sample of the videos that had really blown up and put them side by side to figure out what they had in common. And a lot of them have really distinct thumbnails. The image the person sees will often compel them to click. So, if you had a video where the thumbnail was just a wall, it will be far less engaging than if you have an image that grabs someone's attention and makes them want to click.
Musician Coaching:
And that explains why there are all these videos out there with girls in bikinis as thumbnails.
RL:
Yes. And even if you look at the thumbnails for videos outside of the music industry that get a lot of hits, you'll notice that they have a lot of bright colors and other attention-grabbing elements.
I see many of the same mistakes with videos across the board. You need to make sure that aside from great content, your video has a call to action, so you're getting a conversion on some level. Your call to action doesn't necessarily have to be getting them to buy your music on iTunes; it could be getting people to subscribe to your channel, "like" you on Facebook, etc. Once someone finds you, you need to get them to engage with you in some way.
When you look the ads on YouTube, you'll notice that a lot of times they have other companies advertising there. But YouTube will let you put your own advertisement up for free and have it pop up and say, "Make sure you 'like' us on Facebook" or "subscribe to our channel" – something that grabs them so they can search for you. You need to take advantage of the fact that you have their attention and make sure they can find more content from you in the future.
Musician Coaching:
Do you have any best practices for artists for setting up their channels? Obviously if you turn on the ad revenue feature, I know you can customize your channel a little bit better. But is there more to it than that?
RL:
We definitely advise the people we work with to set up their channels as professionally as possible, with some type of consistent branding message and a consistent call to action across all their videos.
But the majority of people coming across your videos for the first time – even if they like your music – aren't going to immediately go buy something. Initially, if you have a smaller fan base, it's important that you set up calls to action that allow people to find more of your content. If you can connect them to your mailing list or get them to "like" you on other social media outlets, then you're going to get a benefit from it. So, I think the most important idea is to design your channel with the user experience in mind.
There are people who design their channels solely based on user experience – making sure that experience is as great as it can be. One of the things I try to emphasize to the people I work with is that if you decide, for example, you want to get users viewing your videos to subscribe to your YouTube channel, all the calls to action have to be "above the fold," which means the "subscribe" message has to be visible before they scroll down on the page or click on "view more." There should be as many calls to action above the fold as possible.
The other thing I recommend is that you give as few choices as possible. So if you want them to subscribe to your channel, make that the sole action they can take, rather than having a series of messages:  "subscribe to our channel;" "follow us on Facebook;" "follow us on Twitter;" "find us on Pinterest." If you set up ten calls to action, you're going to dilute your audience, especially if you don't have a big team behind you. You need to focus in on one or two socials and really work those, then try to grow from there.
Musician Coaching:
Obviously YouTube is huge for artists. But can you recommend any other platforms that artists should be focusing on that have real impact or are on the rise?
RL:
We set up Dailymotion accounts for a lot of people. That doesn't show up on most artist's radar. But we've noticed Dailymotion is more likely to do rev-share deals with independent artists. What we've found is that artists that have set up a partner account sometimes will get a CPM of $3 – $5 per thousand. That adds up pretty quickly. The YouTube rev share is significantly lower. You may get a fraction of the views you get on YouTube, but it's still putting money in your pocket.
Another thing is Vevo, which is essentially a lot like YouTube. Vevo is doing a lot of things I really like right now, which is why we've partnered with them.
And this isn't online, but we also work with a lot of retail chains to get videos in store. I feel like this has a positive effect, because when videos play in retail facilities, people really notice.
Musician Coaching:
Yes. Foot Locker is a place where I'll always notice videos if I'm in there.
RL:
Foot Locker always does well for us, and so does Journeys. I would say that Foot Locker, food courts and Justice Stores tend to get some of our best results for artists.
Musician Coaching:
Now, here's a question I get asked a lot, and I'm sure you get asked this often as well. Is there anything someone can do to ensure a video goes viral? Obviously there are certain things you can do to give your video a better chance of being seen and having momentum, but is it the content itself that really determines whether or not a video goes viral?
RL:
I really don't think there's much you can do other than making the content good. If anyone had figured out the recipe to a viral video, that person would be pretty wealthy. Brands try to figure out the recipe all the time. One of the videos we worked on with Gotye was one of the biggest music videos of 2012, and he couldn't replicate his results.
Musician Coaching:
It's nice to have you verify, as a YouTube expert, that either people will pass your video on to friends if it's great, or they won't. Setting out to make a viral video is a setup for disappointment.
RL:
It really is. I always tell people to focus in on the video and the content itself. Even though our marketing team will certainly be instrumental in the success of a really popular video, there's really no formula. We can do the same thing over and over again and not get the same results with every single artist.
When we originally worked on the Gotye video, as much as everyone on the team would've loved to have said we made it go viral, it really was just another project we were working on. And it was good and we all liked it, but we couldn't have guessed it was going to get 386 million views and counting.
Trust me, my rates could go up significantly if I could guarantee a viral video. People often ask me if I can guarantee certain results on YouTube, and, really, no one can.
Musician Coaching:
I know you're working on a new business as well. Can you tell me a bit more about that?
RL:
Sure. We're also working on a digital distribution site:  MusicVideoSubmissions.com
One of the things we've done at Trendsetter as we've evolved is worked with a lot of Gold- and Platinum-level artists. And from the beginning, we've wanted to be very selective about the videos we work on and the artists we consult. We want to be able to work very closely with the content owner. And this has made us very limited in the projects we've been able to take on.
At the end of 2011, I had a lot of independent artists reaching out to me and looking for services. I'll be honest – for most independent artists, a Trendsetter campaign is not the best use of money, because it's a big investment. We're one wheel on the promotional campaign vehicle, and without the other wheels in place, it doesn't really work. Our services don't work in a vacuum. I tell artists that their investment with us should only be 10% of their total marketing budget. The other 90 percent needs to be spent with other people making up an artist's team. Many people want to hire only us, and that just doesn't work.
It took us quite a while to figure out a service that was cost-effective for independent artists and artists with a smaller budget. I tried to figure out the return on investment, because that's important to me. I wanted to feel like if an artist spent a dollar with me, that artist would get ten dollars back. I just feel like that's a good way to run a business.
In late 2011, I started MusicVideoSubmissions.com, which is essentially access to our digital distribution network. It's good, because people can be at their house or running an independent label or be a solo artist and get the video you created in front of a decision maker. And that decision maker could be at MTV, BET, MTV Jams, retail chains or even Vevo. We tested it out with a few people and saw some really great results. It's grown exponentially since then and has spun off into its own company with its own employees. We service about 350 videos a month through that network. And a lot of people have seen some amazing results. It will be getting bigger too, because we just closed a deal with Vevo and did something with YouTube and Dailymotion. We're helping people monetize their content and have some big plans for the future, so stay tuned.
To learn more about Roy LaManna and the work he does with artists, you can visit the Trendsetter Media and Marketing website or follow the company on Twitter and Facebook. Also be sure to check out his service for independent artists and labels, MusicVideoSubmissions.com.