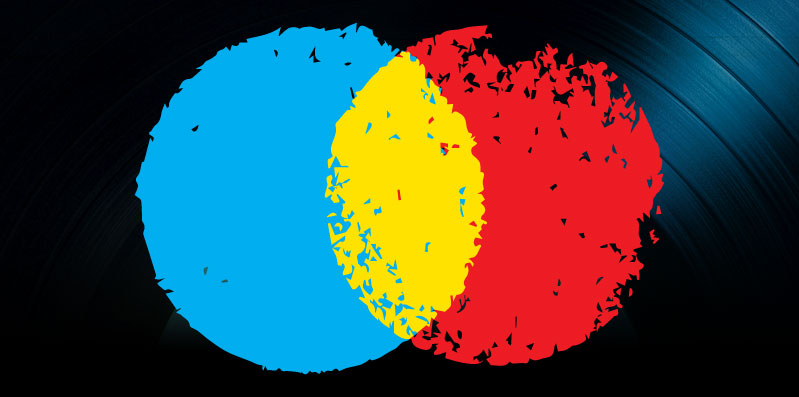 Mike More is the CEO and founder of Headliner.fm, a platform founded in 2010 that provides a social recommendation network for musicians ranging from those that are new and emerging to artists on major labels. Mike has over 18 years' experience in the media industry as a producer, songwriter and publishing executive and has always had a deep interest in the field of emerging technology.  Prior to starting Headliner.FM Mike founded Nabbr, an online video network that provided a way to expose new music to fans that were becoming increasingly more focused on the internet as opposed to traditional media outlets. The Nabbr network is now the 9th largest video network in the U.S., with more than 400 affiliate websites and sees 42 million unique visitors each month and has contributed to the successes of major artists including the Jonas Brothers, Beyonce and Katy Perry as well as film and television studios such as Paramount Pictures and MTV. Mike also sits on the advisory board of Dream Tiger Partners, a New York City-based seed fund for media-focused technology start-ups. Headliner.fm currently has over 65,000 artists and 230 million fans that exchange 6,000 recommendations per day via Facebook, MySpace and Twitter.
I recently had a chance to sit down with Mike to talk about Headliner.fm and how artists have used this platform to communicate with other artists and their fans.  We also discussed where he believes artists should be focusing in the digital space if they want to build successful music careers.
Musician Coaching:
Thanks so much for talking to me today, Mike. How did you decide to start Headliner.fm?
MM:
I have a long background in the music industry. Prior to having any technology business experience, I was a record producer, a songwriter and a publisher with a small music publishing company that I sold in 2003. I went back to graduate school in New York at Columbia University and was deciding what I wanted to do next. It was a very transitional time in the music business. People saw the future on the horizon, and they were trying various things to capture the lightning.  From a sales perspective, I thought it was a very hard problem to solve, and I didn't come up with a good solution there. I put my efforts into looking at the marketing side of it, because I thought with the marketing side of things there were probably reasonable solutions and ways to help people.
Very early on I started a company that was syndicating video content. That came about organically and holistically through a relationship I had with Steve Greenberg, who was the president of Columbia Records back in 2005. He had just signed a new boy band that he was really excited about called the Jonas Brothers. And he was finding it challenging to market them. I call Steve the "Master of Off-Road Marketing," because he had a really interesting and innovative marketing background. As an example, Steve signed the Baha Men three different times. The "Who Let the Dogs Out" album was an old record that was very well known around Trinidad, where these guys were from. But in the U.S., no one wanted to play that song on the radio. Steve got them to play the song at Yankee Stadium. It became a sports anthem, and eventually the radio picked it up.
With the Jonas Brothers, once again, no radio or video was responsive to them for various reasons:  they were really young; it was the wrong kind of music cycle, because pop music was just cycling out. No one was interested. Steve asked me what he should do, and I said, "I think I know. There's this social network that's becoming very popular called MySpace."  And you have to remember, this was 2005, so it was cutting edge then. There were 12 million people on it. And in fact, the guy who had been running the technology department at Columbia told him MySpace wasn't a good place for any artist, because it was basically just a dating site. Steve a page for the Jonas Brothers anyway. In two weeks, they had 19,000 friends, and he was very impressed that he was basically getting some marketing for free. And Steve's main goal was to get people to watch the video he created with a song called "Mandy." We took the video and embedded it on their page. We were able to take their video content and start distributing it to their fans. We made it embeddable so they could start posting it on their pages, which gave it decent distribution.
We wound up finding one of the Jonas Brothers MySpace fans, a young woman named Ashley Quail with a MySpace resource site that was getting three million monthly uniques. We called her up and asked her to put the Jonas Brothers video on her page. And there was a button that allowed people to vote them onto TRL. And that's how they got onto TRL, into the Number 2 slot, back when it was still a show. Voila, Steve helped break a band using new technology and this very new kind of marketing tactics.
From that experience, I started a company called Nabbr, which was basically a way syndicate video content, whether it was for labels and artists or TV shows, movie studios an d advertisers. And we built up a publisher network with about 400 publishers that reached 40 million uniques. We were able to content and help market it in a new way.
Musician Coaching:
Was this a Getty Images-style content farm or an advanced database? What did that look like?
MM:
If you had video content you wanted to syndicate, we had a publisher network of 400 publishers and a video player on the front page. And we would power that video player with any content that we wanted to. It was a way to take your music video and syndicate it out to 40 million people. These people were primarily young Generation Y kids, 60% female, 40% male. It was an interesting concept. But it turned into a video advertising network.
I left that company in 2009 to start Headliner.fm, which actually launched in February, 2010. The thing I had learned from Nabbr was that it seemed like artists online by 2009 had a lot of attention and a lot of people to follow them.
Musician Coaching:
2009 was definitely the explosion of artist tools. People recognized that the emerging artist community was a viable set of people to sell products to and that also had products to sell.
MM:
What we saw was that on average even unknown artists had 5,000-6,000 friends, followers and fans. I think your average regular Facebook user today has about 131 friends. Artists seem to have a lot of attention. We knew that in the real world, a very effective way to market as a musician is through cross marketing. You go on tour with similar artists. The lucky ones find a bigger artist and have that artist endorse them. For example, Dr. Dre endorsed Eminem and then Eminem endorsed 50 Cent. It works really well. But it doesn't happen a lot.
Musician Coaching:
Coat tails and collaboration are some of the things I preach regularly. It's the B2B (business to business) play that most musicians don't think about.
MM:

It's powerful, because if it's done right, it is a recommendation that fans will listen to. When I was thinking of the idea for Headliner.fm, I thought, "Now that you have this whole idea of a social graph – these 13 million artists online that have social media profiles – what if you could build some sort of platform where you could do this kind of marketing by finding the artists that were most like you and ask these artists to recommend you to their fans and share your music and content with them? Wouldn't that be a really good thing for musicians?" So, we went out and built Headliner.fm, a recommendation platform that would help artists of any size and shape find similar artists and ask them to recommend and share their music with their fans.
We needed to create a lot of things to make this possible. We had to not only create a technology platform, but also an incentive system, because the natural question is, "Why would an artist do this?" In the real world, the reason artists want to do it usually is tightly aligned with money. For example, an artist is probably signed to the other artist's label, or they're going on tour together, or there's some way they mutually benefit. We knew that couldn't work the same way online, because you couldn't expect every artist to have that kind of a relationship; that wouldn't scale. So, we created a simple idea and created a virtual currency called Band Bucks. So, for example, if we are both artists, and you recommend me to your fans, you earn one band buck for every fan you recommend me to. And at Headliner.fm, then each band or artist that does that can use those Band Bucks to ask other artists to recommend them. In other words, no matter who they're recommending, they're always earning the right to get their music recommended to other artists. And it doesn't have to be reciprocal 100 percent. We have over 60,000 artists on there, and you can ask any artist on there to recommend you, as long as you accept from other people. And it's been working really well.
Musician Coaching:
We're in an age where there are so many different ways of grading and scoring yourself. The new penis size is how many Twitter followers you have.
MM:
It's interesting you brought up that point, because we also saw as we got started that Twitter followers or Facebook or MySpace friends seemed really relevant for artists. Once you think through why you would want Twitter followers, the people that really understand why they want Twitter followers only want them for one reason:  so they can communicate with them. They don't want a lot of followers because it's a status symbol. Take Lady Gaga – she has 31 million people that follow her. She never used those platforms to acquire followers. She got those followers through other forms of media. People decided organically they wanted to follow her on these technology platforms, and she uses them to communicate.
For emerging artists, it's very frustrating, because they've been told the only way you can communicate with fans on social media platforms is to get them to "follow" you or "like" you first. You have to, by definition. One of the things Headliner.fm does is say, "That's not so." You can reach new people and new fans on Facebook by having other artists recommend you. And ultimately, we think the real value of these technology platforms for artists is the ability to reach and communicate with new fans as broadly as possible. If you get a lot of followers or likes, it's just gravy. It doesn't necessarily mean people will buy your music or show up at your shows. This gives you an indication of the difference between someone paying attention to you and opting in to pay attention to your stream, and someone being part of a quasi digital fan club. I would say people that are a part of your email list are much more likely to buy your music and /or support you.
Musician Coaching:
What is working for people on Headliner.fm? Is there a strategy or strategies that are working best? Does reaching out to artists en masse work, or is it better to be very selective if you want to get the most out of the Headliner platform?
MM:
The people who win on Headliner.fm are the people that send the best quality recommendations to their fans. And if you recommend good things to your fans, you will build affinity with your fan base and they will be responsive to your messages. So, the people who really win are those that focus on the quality of what they are recommending.
Something we're really proud of is that all the messages on Headliner.fm are curated. So, you get an opportunity to send an artist a message, and you have to ask that artist if they will pass it along to their fans.  A recomendation does not go out until an artist reads the message, listens to the music and really makes the decision they want to pass it along.  This process is curated by the artists in both directions. Only about 15% of our messages ever get sent out. That means 85% of them are deemed not good enough. You might think that's a bad statistic but I would say it's great, because it means that we have a well curated community. And what we see all the time is that it's artists that really go through the recommendation process and take the time to make quality referrals are the most successful.
Musician Coaching:
In an age where we seem to want quantity over quality, I'm glad to hear you coming back to a quality vs. quantity philosophy and also glad to hear that's working best. It would seem that low-level bands could just sit there and send out recommendations and form letters and get popular just based on percentages, but I don't think that would do much for them.
MM:
That actually wouldn't work. A lot of those lower bands, first of all, would have a hard time recommending everyone. But also, the way our platform works, if you only have 1,000 fans, you can only recommend messages from people that have 1,000 fans. You couldn't recommend everyone on our platform.
Musician Coaching:
I didn't realize there was that line. That's great.
MM:
Yes. You couldn't just sit there and recommend. And there are restrictions in place also to make sure no one abuses the system. You're only allowed to recommend three promotions per day. Anything beyond that has to wait until the next day.
Musician Coaching:
It's interesting to see people pursuing the social media so hard and then leaving out so many things in the negative space:  making sure they're represented correctly in search engines and represented correctly in places where there is no social network activity but there is still an active conversation. It's so funny that the artist community's had it drilled into their heads,  "You have to be active in social networks. You have to tweet. You have to this, that and the other thing." I think it's become myopic in terms of what the web is capable of as a whole. It's just a very funny time.
MM:
I think ultimately these are all good communication tools. For artists, it's really about having good communication strategies and saying things that are interesting no matter how you reach your fans, whether it's through email or on the social web – it doesn't really make a difference. One of the great things about the social web is that it's certainly opened up many other opportunities to communicate with people. In general, as a musician, you are a communicator. I think people write music because they want other people to hear it and engage. Artists, especially in the DIY community tend to be great at writing music but not great at marketing. We're just trying to create really easy tools for them. Most artists can understand that if they recommend other artists who play music similar to theirs to their fans, it will make sense. It's not that far from touring together or collaborating. This is basically the whole idea of collaborative marketing.
Marketing really is a big challenge for the DIY community; there are a lot of really great artists that just don't have great marketing skills. That's why I think TuneCore and CDBaby are really cool, because they made it really easy for the DIY artist to go upload music and sell it. You don't have to have a technology background or something else matching that. We want to take social marketing and make it as easy as that for artist, so they could get something out of this platform at a very low cost, or for free, and do it in a way that makes sense for them.
Musician Coaching:
And you're coming up on 100 million new fans in 2011 alone. I know success has a thousand fathers, and obviously you can never point to just one cause of it.  But, do you have any stories about previously unknown bands that have been very successful on your platform?
MM:

We've worked with artists in every stage of their careers – everyone from Akon, Diddy and Dolly Parton down to what I would call emerging artists or really small artists like All Time Low, though that might still be a little too well known. Our metric for success and all we can track is how much reach and how many engagements we get. We can track how many people artists get to click, re-tweet and respond to their messages. We actually don't have a way to track the success on our platform directly to iTunes or ticket sales.
For example, someone that did really well with Headliner.fm was an emerging artist, BC Jean. In just three weeks she was able to reach over 2.5 million new fans, get over 1,200 new artists to recommend her and gain 133 new Twitter followers. Another pop band, Fun, was able to reach over 3.5 million new fans and get almost 1,600 artist recommendations in just six weeks.
Musician Coaching:
I'm curious to know if you, as someone who invests in emerging technology in the entertainment space, think there is a specific area of growth that people should be on the lookout for in the music / tech space.
MM:
This is going to sound self serving but I think there's a lot of opportunity for growth when it comes to organizing data and social recommendations. On the music product side, I think there are tons of good solutions to address the challenges surrounding sales and production, whether it be TuneCore, CDBaby or any of the other sales channels. Because of things like Pro-Tools, the cost to make a great product has gone down. If you look at it holistically, production and distribution have almost been totally solved for DIY artists. I think the big opportunities for artists still lie around marketing. Most of the current marketing tools that are out there are not good for artists, but they're also not good for brands. Twitter and Facebook are so new. And Facebook is basically running search-based product advertising for social implementation. There's no way that's going to be the best way to carry a message across a social network. And Twitter is still trying to figure it out. Twitter has three products now:  promoted trends; promoted tweets and then you can buy a big trending topic that's $120,000 for a day, which certainly for musicians is not going to be affordable. On Twitter, you can actually buy followers, and it's expensive, though I'm not allowed to say exactly how much it costs. It doesn't make any sense for musicians to do it. They're never going to buy a Twitter follower and make their money back. Once again, there's a huge opportunity there to solve this marketing problem. And I think if you solve it for musicians, you solve it for small business owners and also for application developers and bloggers and a lot of other people.
Musician Coaching:
That's why I tell people to pay close attention to "search" these days. I feel like I've been running around for years telling people they need to pay attention to SEO, and they look at me like I have three heads.
MM:
That's an opportunity as well. I think there are great DIY website platforms like Bandcamp. But there is a lot of competition there already. I think the marketing angle of it in music overall is where there is a lot of opportunity.
Musician Coaching:
You certainly developed a great tool. I don't think there will ever be a time when marketing can be 100% templatized. However, you've distilled something remarkably important and made it very easy. I commend you on that.
MM:
Thank you. That's the whole idea, to innovate around that space. I really think once the marketing problem is solved in a big way for musicians, it will make things a lot easier. And there will be this idea of a long tail of musicians that are online supporting themselves by selling music, selling merchandise and touring. Even now, there are really cool tools to help touring musicians sell tickets. You no longer need Ticketmaster. You can use a service like EventBrite.

There are tons of tools that are working in that direction. But marketing is still one of the big challenges. I think iTunes and the cloud are great things for music overall. Those tools will make music more accessible to more people. And that's always a good thing for musicians. For the individual artist, the challenge is that their music is there, but how do they then figure out an organic, cheap way to market themselves. I really do believe technology will enable them. It has to. It has lowered the cost of everything else for artists, so it's going to lower the cost for marketing.

To learn more about Mike More and his marketing platform for artists, please check out the Headliner.fm website.
Please also take a look at Headliner.fm's "How it Works" video below to learn a little more about how the platform works for artists.
headliner.fm Sizzle Reel from headliner.fm on Vimeo.