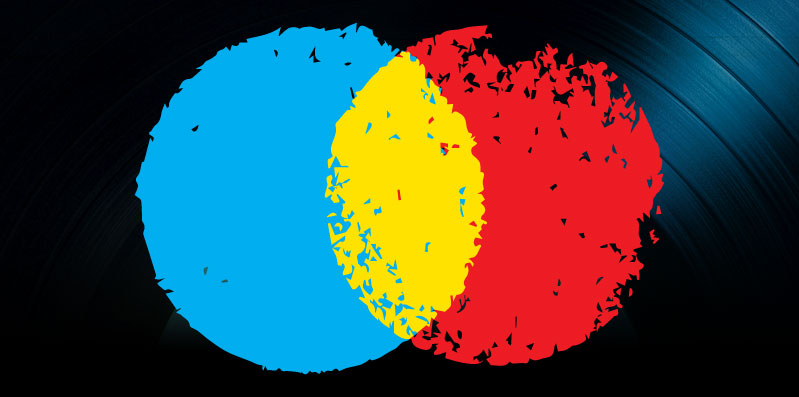 YouTube Music Marketing: Discovery
So you want to learn more about marketing your music on YouTube? Good! Because statistically speaking, you're doing it wrong. According to Alexa.com, YouTube is the third most visited site behind Facebook and Google, so you really can't afford to mess up your YouTube strategy.
It's amazing to me how musicians are all over every latest update on Facebook and Twitter but often forget about using YouTube as a social network. That's not to say that they don't use the platform to upload videos and share them on their website and other social media profiles. But a vast majority of musicians forget all about making sure that there is the highest possibility of discovery and a pleasant user experience on the platform itself. Your average musician's YouTube channel is the digital equivalent of this photo:
Don't worry! I'm sure the average YouTube user who is exposed to more music videos than he or she can count on an average day will spend untold hours seeking out your cover of Colour me Badd's "I Wanna Sex You Up" in all that mess.
(As an aside, if you are really covering that song, your YouTube presence is the least of your problems.)
With the above photo (and hopefully not that song) in mind, let's talk about making sure you are increasing the likelihood of getting found on YouTube.
Making Discovery on YouTube More Likely
Tags and Titles
One of the biggest mistakes artists make on YouTube is not giving any thought to the possibility of discovery. This often starts with poor title choice. You need to make your video titles descriptive and based on what someone (with no personal knowledge of you or your music) would be searching for. No one on YouTube is going to type in "slowjam-ver.3 no vocals recorded in Doug's basement."
Your video title should include your band name, the song name, the venue or location (if it's a live performance) and a few other specific keywords that describe your style and sound. If it is a cover, the artist you are covering's name and the title of the song should come before your own, because the earlier the keyword is in a title, the more likely it is to populate in search results.
You should also be considering channel and video tags. Tags are keywords that help people find your video when they type in a YouTube search. So, what are fans looking for your video typing into YouTube and Google? If you are a developing artist – chances are they aren't looking for you (yet), so keep in mind that your project name is only one of several keywords that will help you out. As with video titles, video tags need to include details like venue names, your band name (both correct and incorrect spellings), song names, city, stage, genre, etc. Appropriate tags make it much more likely that you will come up first in a search for your song or band.
To add tags to your YouTube Channel, look at the "Settings" tab.
To add tags to individual videos, click on "Videos" from the drop-down menu at the top right-hand corner of the YouTube page.Then click "edit" next to the video you want to tag.
Oh, and while we are making sure things are well labeled, be sure to link your website and / or other social media profiles and a buy link in your description.
Video Responses
A few more tricks of the trade:  You will notice that when you visit a popular video, there are often video responses. Video responses are basically a comment on someone else's video that uses one of your videos as the reply. On very popular videos, these responses won't always get served up to every viewer on every viewing (because there are usually several responses), but leaving responses does increase the chances of getting traffic from a video that you believe has viewers who will appreciate your content.
Playlists
Similar to video replies, playlists can be used to help your video get stumbled upon more often by viewers who are looking at other videos. Again, you should select videos that you have decided will have a similar audience to your video. It is not uncommon when viewing a video to have a playlist that shares tags with the video you are watching populate on the right hand side. For example, if I am looking at a Pearl Jam video, I notice that the very-poorly-titled "YouTube Mix" populates on the right side. With an even more relevant title like "Favorite Grunge songs" you would increase the chances of discovery when someone clicks on that playlist.
Subscriptions and comments
This is a pretty basic tip for any YouTube user, but you should follow channels of similar artists and interact with their videos. You do not need to make this your life's work, but it can get people back to your channel if you spend a bit of time each week being aware and participating in the conversation around other videos in your genre. (And an important note:  This strategy works better with mid-sized and not huge acts).
So, there are some ways of increasing your chances of getting discovered on YouTube.  I will be back soon with some tips on making sure your channel is presented in a way that once you are discovered that people don't run away screaming.
For more tips about using YouTube efficiently to promote your music, you can check out an interview with Roy LaManna, founder and CEO of Trendsetter Media and Marketing:  How to Make a Good YouTube Channel.