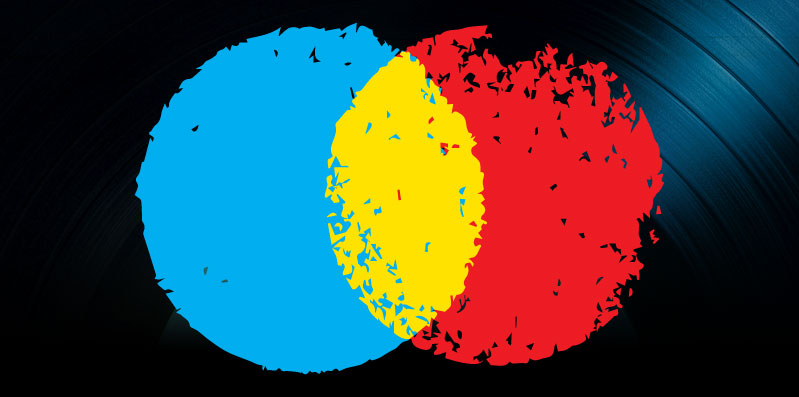 Promoting Music through Attraction
Jane Lui is an imaginative singer/songwriter who has successfully used YouTube and social media to build a strong following. Classically trained in piano and voice, she did not start absorbing Western music until her teens, when she began to explore music by artists like Allison Krauss, Bjork, Michael Jackson and Stevie Wonder. Jane began to officially write and perform her own music in 2003, and her sensibility has been compared to Cat Power, Fiona Apple and Rufus Wainwright. Her music exhibits elements of electronica, funk, old-timey and folk styles as well as melotron, dixieland jazz, field recordings, gospel choirs, and music boxes. She has opened for Jason Mraz, Kate Earl, Jim Bianco and Vienna Teng. With 3.9 million views on YouTube, she has played at venues such as the Ford Amphitheatre, The Shrine and Walt Disney Concert Hall. Her album Goodnight Company was nominated for Best Recording in San Diego Music Awards 2011. Thanks in great part to her strong YouTube and social media following, she raised over $11,600 directly from fans through a PledgeMusic campaign. She has also toured the East and West coasts of the U.S., Canada, Sidney (AU) and London (UK).
Jane recently talked to me about how she came into her own voice as an artist and built a strong following through social media by forging personal relationships with her fans. She also shared some tips for artists that want to find and build their audiences on- and off-line.           
Musician Coaching:
Thanks so much for taking some time to talk, Jane. How did you first get into music?
JL:
I've known I wanted to be a musician since I was about six. I started piano lessons, then I eventually got into choir. But I didn't start singing until much later. I got bad grades in everything except music. So, immediately, I felt like I was only good at one thing. I had to pay attention to it.
I took piano all the way through high school, then quit, because I just got fed up with the classical training. I didn't like to practice, and I got yelled at every week by my teacher. She was amazing, and I wish I had practiced. But I really wanted to dive into singing.
In college, I never wrote songs. I didn't grow up listening to a lot of amazing records. I actually didn't even start listening to The Beatles until my late 20s. I didn't know Stevie Wonder, Michael Jackson, etc., though I had heard of them. I grew up listening to Cantonese pop music until I was about 16. It was really synthy and formulaic. Canto pop is also always really ballady. I think I even fell into the rut of that for my first couple albums, which had a lot of really slow, melancholy ballads on them. My friends in high school were really into alternative music, so they were listening to bands like Toad the Wet Sprocket and Oasis.      
College was when I started to really understand music, and I didn't start writing until about 2003. I figured out that I really enjoyed writing music, and that I needed sing something. I started my solo career in 2004, following a very traditional business plan: I went to open mics five days a week, made flyers, booked shows at local coffee houses and brought my mailing list, made a low-budget album and sold it.
Musician Coaching:
And how did this traditional route work for you?
JL:
I think it worked for my ten-mile radius in San Diego really well. But then I needed to do something else.
In 2008, I met David Choi, Kina Grannis and Paul Dateh, who are now big YouTube hits. Paul Dateh is a violin player and a really dear friend of mine, and David now has 38 million views on YouTube. Kina Grannis is the one person in the group who actually broke into the mainstream. I met them all through an Asian competition in L.A. I did an open mic that was put together by Asian artists. I had no idea that sort of thing existed; looking for an Asian audience was never part of my strategy. I drove two hours to play 20 minutes, and when I got there, they said, "We ran out of room in the show, but we really like you, so hopefully next time."
A few months later they called me because someone dropped out, and I joined. It was at the Ford Amphitheater in L.A. and it was the first time I'd played in front of 1,400 people. I won, which was really gratifying. I never knew I could be on a stage like that and not die of a heart attack. But also, I had never had such a supportive audience.
Musician Coaching:
Needless to say, you never know what's going to happen when you take a random gig.
JL:
Yes. It's crazy. Driving two hours to play 10 or 20 minutes can completely change your life.
Winning the contest put me in a larger competition, which was where I first met Kina, David and Paul. We were talking about the business of YouTube and what they were all doing with it. They were just starting to gain a huge following on YouTube, and I was baffled. Doing covers was never my thing before 2008 or 2009. Doing videos even was weird to me. I didn't even have a computer with a video recorder in it. I asked them how they were using it, and they told me they were doing covers and posting them to let other people see what they were doing with them. They said, "It doesn't even matter what the song is."
I said, "Really? It doesn't matter?" So I started posting bits and pieces of songs here and there. Then, I slowly got off my high horse of insisting I will only do originals. The tricky part about YouTube is that you have to do covers in order to get people to find you – for "searchability" – and then you can show them what you're really made of. The important thing about doing covers is to do them your way, so when they look at your originals there is a thread connecting your different work together. That's what I have found to be true and gratifying.
Musician Coaching:
You're not doing too shabby with YouTube yourself, with over 26,000 subscribers and 3.9 million views.
JL:
The most recent thing I did was with Felicia Day. I did a mashup cover of "Someday My Prince Will Come" and Maroon 5's "Payphone." My formula lately has been to pick a song I hate and a song I love. It's fun to rip them apart.
Musician Coaching:
Obviously partnering with other artists for collaborations has been really helpful to building up your presence. But what are some of the other strategies you used that helped you build up to 3.9 million YouTube views?  
JL:
The truth is, I'm not a prolific uploader. I've never done what many artists do and promised to upload once per week. I'm pretty slow. I typically post one video every few months, which I realize is a serious problem, as I need to pick up the frequency. What works for me is that when I do put up video, it's very noticeably a lot of work, and I do my best to make it the best it can be.
Musician Coaching:
You consistently produce content that's of real quality. It's obvious you work on the editing and the performances.
JL:
I'm very meticulous about where I place my instruments and how I play them and try my best to make sure this comes through in the finished product. I would say, when it comes to YouTube, the branding and quality of sound are very important. And I think it's evident that my subscribers like me, even if I am not a prolific uploader, because I do my very best to make each video a big episode.
Musician Coaching:
And YouTube is one of the ways you communicate. Tell me about how the rest of your business works. How have you used YouTube to drive revenue?   
JL:
I have three albums. And there was a time when I was working seven days a week. Right now, because I have three albums and t-shirts, whenever I put up a video, there's always a peak in my sales, either by albums or on iTunes. And there's always a surge of communication on all my social media channels. Album sales have been really helpful. But while YouTube doesn't bring me any real sustainable revenue directly, I still get bookings from it. People watch the videos and say, "Can you come to our college?" And college gigs are awesome because they pay relatively well.
Musician Coaching:
And are these opportunities that have come to you or that you have sought out?
JL:
It's happened both ways. Lately it's been a lot of them seeking me out. There are a lot of East Coast colleges that are hungry for L.A.-based musicians, especially within the Asian community. They want to meet you, understand how you do your thing and what it means to be an Asian American in a business where we are a minority. It's not always all about the music with college gigs; it also involves a discussion of being an Asian American in the entertainment business, and that's always fun for me to talk about.
There are also a lot of people asking me to do benefits and inviting me to do Walt Disney-related gigs. Even if I just do one or two big gigs like that, suddenly I will have other people saying, "She did well with this Walt Disney gig, maybe I could hire her for this other thing." Everything perpetuates once you get the ball rolling.
Outside of all of that, I also do panels. I recently approached the UC Riverside Filipino department and said I was interested in doing a panel with my friends David Choi, Kina Grannis and Paul Dateh with a show afterwards. I told them how much we would charge and also approached other colleges. Some were interested and some weren't, because it was an involved event with a fairly big budget. We ended up doing that twice, and it was so much fun.
I also book my own gigs in L.A., San Francisco, New York, Boston and San Diego.
Musician Coaching:
Are Twitter, Facebook and your mailing list important pieces of your communication efforts?
JL:
The main way I communicate is through Facebook, Tumblr, Instagram and Twitter. To be totally honest, I have not written a newsletter to my email list in about a year. I used to send out newsletters, but then I realized I could post a permanent link to each newsletter on my webpage and anyone could go see it. It doesn't have to be exclusive. I decided that the exclusivity of the email list wasn't something I liked, and this other way has been really working well for me. I end up communicating personally with a lot of people who are already on my email list publicly. So other people see me talking to them. I used to get a lot of private emails, and I wanted everyone to be able to share in it.
I will often post lyrics on my Facebook to get help from people, and there is so much beautiful poetry posted. Other people read that and think, "Maybe I can contribute." And then that just snowballs.
Musician Coaching:
I've never looked at it that way. That's amazing.
I know a lot of musicians are on Instagram, but how do you promote through it?
JL:
I just learned about this too. I'm doing a show soon, and my friend who is playing with me created a quick poster. She made it on the computer, cropped it and posted it on Instagram. She has hundreds of thousands of followers, and they can all look at it at the same time. It's just another way of doing a flyer, but everyone can see it on Instagram, which everyone is checking ten times per day. I never thought of it before, but it's really smart. On Twitter, you can't see something like that without an extra click. But on Instagram, it's just right there.
Musician Coaching:
Since you're using Tumblr, do you still have a blog on your main website?
JL:
I only do Tumblr because it's already a platform where there is a built-in audience. I can Tumbl things I like in life, which shows off my personality and aesthetic.
Musician Coaching:
And the re-blogging effect there is palpable.
JL:
Yes. And it's neat for people to click on my archives and see what I've done for the past few months. It's interesting to see a color palette-style of what I re-blog that are very congruent with my website and my branding. It's unintentional, which makes me know I am being authentic across the board.
Musician Coaching:
And do you have any general advice for people using all these online tools? You're clearly not using them by the numbers, which I like.
JL:
When I was figuring things out, my instinct was always, "I should promote this show, shouldn't I?" or "I should really talk about this CD, shouldn't I?" I realize I have this strong impulse to not overtly promote. I want to do in a way that does not come across as me using people. I personally can't stand getting posts that are forcing me to do something:  "Check me out here!" 
Musician Coaching:
I'm definitely a believer in attraction over promotion.
JL:
Yes. That's a great way of putting it. I think it's important to post in a personal way, even if you are just posting about your dinner. Then when you do post something to attract an audience, keep the same voice; be gentle.
Musician Coaching:
What I always tell people is if they behaved in a party situation the way they behave online, they'd get beaten up:  "HI, I'M [BLANK], AND THIS IS MY MUSIC, AND YOU SHOULD LISTEN TO ME AND COME TO MY SHOW."
JL:
Exactly. People can smell you being a poseur miles away. You really have to stay true to what you're trying to accomplish and be a person. If you are fake, you will attract a fake audience.
Musician Coaching:
Can you give an example of something you did to promote a show that was more about attraction than overt promotion?
JL:
I like to bake for the people who are coming to my show. I've done thousands of shows at this point and sometimes I can't believe that people can decide to come to my show. It still blows me away, because there are so many things you could be doing on a given night:  sitting with your friends talking at a coffee shop; watching a movie; watching the Rolling Stones come through town; riding your bike. There are a million things to do. People had to go through a lot to show up to see me. They had to look for parking, come to my show and pay a ticket price. I think that's just crazy, so I feel like I want to gift them something. So, I like to give away cookies and brownies and cookies at my show just to say, "Thanks for the trek. I can't believe you're here."
There was also a show where I baked, but I also really wanted the audience to give me input on their lives. I think we go through life missing thousands of stories of people around us, because we don't have the time to sit down and talk to each other. I created a board called "Subliminal" where people could record their dreams – recurring dreams or anything that stuck with them. I provided glue, stamps, different-colored pieces of paper for them to write things down on. And they could write whatever they wanted, stay anonymous and pin them onto the board. I still have this board on my wall, and I draw inspiration from it for my music.
Musician Coaching:
So, you actually weave your audience into the work you create.
JL:
At this point in my career I am done trying to do things by myself. I like the sense of collaboration, even if it is just people telling me their stories. There are millions of emotions I will never have the fortune or misfortune of feeling. I want to exercise empathy and learn from other people's experiences.
To learn more about Jane Lui and her music, visit the official Jane Lui website. You can also check her out on YouTube and watch her latest video below!