Music Business News, March 28, 2017
Billboard explained how changes in U.S. Copyright Office leadership may affect the music industry. Also, ASCAP re-launched Songwize. And the Prince vs. TIDAL lawsuit heated up.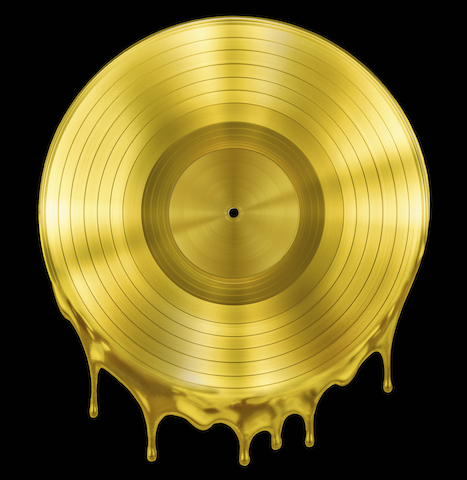 U.S. Copyright Leadership Change Affecting the Music Industry
The introduction of a bill to make the Register of Copyrights a presidential appointee may affect the music industry, according to Billboard.
Former Register of Copyrights Maria Pallante was removed (and later resigned) in October by the Librarian of Congress Dr. Carla Hayden. Though the Register of Copyrights has no lawmaking authority, the position comes with great policy-shaping power. It is a particularly important post for the music industry as Congress starts in on the impending copyright reform process.
Hayden took office in September and currently has the power to appoint the new Register. Media business lobbyists and others are concerned she will choose someone who does not believe in the importance of copyright law.
Hayden is currently in the process of choosing a new Register as lawmakers attempt to take away her authority with a new bill, which will be introduced soon. A handful of Senators and Representatives requested that Hayden wait until they are able to introduce the bill in a meeting on March 1.
However, Hayden sent a letter to Senators Charles Grassley (R-Iowa) and Patrick Leahy (D-Vt.) plus Congressmen Bob Goodlatte (R-Va." And John Conyers (D-Mich.) declaring she had plans to proceed: "This office needs permanent leadership with the authority and responsibility to move forward in our shared objective of a modernized office."
Hayden's move is "bold," because the Library is under the authority of Congress. The move may also have consequences for the music business.
An unnamed music-business lobbyist who is in favor of the new bill explained, "The [Register] position is incredibly important to the music community … Given all that went down between the Library of Congress and the former Register, this has understandably generated a significant amount of attention from key members of Congress – and for good reason."
The method by which the new Register is selected is less important than who is going to fill the job. Pallante was favored by creators and content companies and came in against the Justice Department's plan for "100 percent licensing," a concept strongly disliked by music publishers that would have given ASCAP and BMI the ability to license all rights to any song for which they represent some of the rights.
Hayden has implied she is in favor of less-strict copyright laws. She was formerly the president of the American Library Association, which lobbies for increased public access to creative works, at times to the detriment of creators.
When Pallante left, tech company-funded nonprofit organization Public Knowledge tweeted, "a great opportunity to bring balance to the Office's policy work."
Policymakers have tried for years to remove the Copyright Office from the Library of Congress. The U.S. Patent and Trademark Office is an agency of the Department of Commerce. The missions of the Librarian and the Register have been at odds; the former is to "disseminate works" and the latter is "to help determine the appropriate level of protection for them. Pallante was in favor of moving the Copyright Office out of the Library, a position that may have contributed to her dismissal.
The Register of Copyrights Selection and Accountability Act was introduced last week and is available here.
ASCAP Relaunching Songwize
The American Society of Composers, Authors and Publishers (ASCAP) relaunched its administration services business, Songwize this past week, revealed Music Business Worldwide.
The business provides major and independent music publishers and other rightsholders with a royalty administration service designed to help navigate digital platforms.
Songwise has been available since 2013. Its function is to process and match up performance files and pay royalties in line with ASCAP distribution policy and rules.
According to ASCAP, the relaunch of the company serves to show the PRO's "commitment to offering the music industry efficient and cost-effective solutions for royalty processing and payment services."
ASCAP set up a team this past year headed by Senior Vice President Administration Services, Lisa Selden with the aim of deepening its expertise in technology and analytics.
Songwize administered a 121-percent increase in performances across digital service providers like Amazon, Apple, Google Play, Pandora and YouTube in 2016.
Elizabeth Matthews, ASCAP's CEO explained, "With the increase in streaming music consumption, the number of individual public performances that are occurring is increasing dramatically … Songwize, built on our trusted matching system and transparent distribution rules, ensures that songwriters and publishers can depend on ASCAP for proper royalty processing and payment under a variety of licensing scenarios."
Selden stated, "Songwize is better positioned than any other entity to provide royalty administration services to publishers and digital service providers … By eliminating duplicative costs required to build and maintain separate royalty databases, processing platforms and payment infrastructures, Songwize enables more funds to flow to music creators."
Prince vs. TIDAL Lawsuit Progressing
Administrators of Prince's estate and TIDAL streaming service continued to put a copyright lawsuit in motion, outlining the dispute for the judge by submitting court papers that show how the late artist's equity ownership in the streaming platform may come into play. The pretrial conference is set to take place soon.
As outlined by Billboard, the lawsuit was filed in November 2016 on behalf of Prince Roger Nelson's NPG Records. It alleged that TIDAL was given no more than an exclusive 90-day license for the new recorded studio album, Hit n Run and that TIDAL committed copyright infringement when it put 15 Prince albums up on its streaming service. The defendants in the case, including companies owned by Jay Z submitted a response that insisted on proper licensing information and a challenge to the authority of the administrator.
Since November, Comerica Bank has been appointed a personal representative of Prince's Estate in probate court. Deals were also made that allow Prince's recordings to appear on streaming services Spotify, Apple Music, Pandora, Amazon Prime, iHeartRadio and others.
The copyright suit against TIDAL will continue. Aspiro AB, the Swedish company that co-owns TIDAL is preparing to add more to its defense. The company provided an equity sheet wherein Nelson "became an artist equity-owner of TIDAL and received additional consideration."
The deal, according to Aspiro, "obligated" Prince to give TIDAL the streaming rights to his full catalog of recordings.
Experts have indicated that this "deal" will prove to be controversial in court.