Music Business News, June 27, 2017
Tesla indicated it is working on its own music service. Also, the EU found Google guilty of manipulating search results. And sources indicated that Tim Westergren will step down as Pandora's CEO.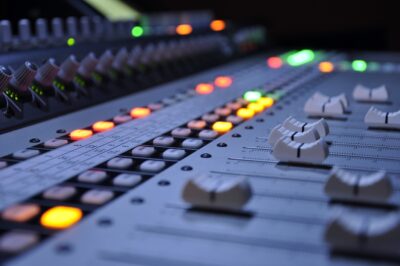 Tesla Working on Personalized Music Service
Sources said Tesla is working on its own on-demand music streaming service in order to further personalize its dashboard.
According to the Los Angeles Times, creating its own streaming service will put Tesla in direct competition with services like Apple Music and Spotify. The company has already begun talking to major record labels.
Many companies have been looking into bringing streaming music beyond phones and desktops and into their homes and cars. Experts indicate that this space has potential to be very lucrative to those businesses that get in on it early.
Tesla has "tight control" over the design of its cars, which may put it in prime position to develop a standalone music experience superior to many add-on streaming services – one that involves high-definition audio and a smart dashboard.
Digital music analyst Mark Mulligan posited, "One thing to watch will be the degree to which other car manufacturers follow Tesla's lead and start trying to control the in-car experience … There have already been some efforts in this direction, but so far partnerships and integrations have been the norm."
One of Tesla's roadblocks to creating its own music service, however is converting those subscribers on other streaming music services like Spotify, Apple Music and others to its platform. These users have already spent hours of time putting together playlists and radio stations and will be difficult to budge.
Mulligan explained, "Not only will Tesla need to focus on what a great in-car experience looks like, it will have to build a multiplatform user experience that competes with the best-in-class mobile experiences like Spotify's … Tesla users will have little interest in having to use one streaming service in the car and one everywhere else, having to build two sets of playlists and cloud libraries, etc."
Tesla faces additional challenges due to its limited scale as a company and questions about its ability to make a new streaming service from the ground, up. Tesla's total customer base is 100,000, whereas Spotify has 50 million. 27 million drivers also already use car systems integrated with Pandora. There are 200 models of cars that let drivers use Pandora from their dashboards.
A Tesla representative revealed to Recode, "We believe it's important to have an exceptional in-car experience so our customers can listen to the music they want from whatever source they choose."
Jessica Caldwell of the auto research website Edmunds.com said moving into the streaming market may help Tesla continue to set itself up as a top-tier, technologically forward-thinking brand: "Tesla has a certain amount of cachet they have built up over time, they have this cool factor that no other car company has," she said. A personalized music service also bolsters Tesla's mission of controlling the customer experience, and could further differentiate the company as competition for high-end electric cars intensifies."
Still, she said that the music market is difficult to enter for a non-music company: "For someone who is trying to do so many things, this seems like a bit of a stretch."
Google Facing Billions of Dollars in Fines
The European Union (EU) fined Google $2.7 billion, declaring it guilty of manipulating search results and driving traffic towards its own shopping service.
The ruling was made Tuesday, reported Billboard, and it may affect online commerce in Europe significantly.
The court gave Google 90 days to stop activities or come up against additional fines, up to five-percent of the daily global revenue of Alphabet, Google's parent company.
Margrethe Vestager, European Commissioner and head of EU competition policy said, "Google has come up with many innovative products and services that have made a difference to our lives. That's a good thing … but Google's strategy for its comparison shopping service wasn't just about attracting customers by making its product better than those of its rivals."
She explained, "Google abused its market dominance as a search engine by promoting its own comparison shopping service in its search results, and demoting those of competitors. What Google has done is illegal under EU antitrust rules. It denied other companies the chance to compete on the merits and to innovate. And most importantly, it denied European consumers a genuine choice of services and the full benefits of innovation."
Google has continued to deny that its services affect competition. The company claimed to structure search results in a specific way in order to make the search experience easiest for customers.
Google responded to the ruling: "When you shop online, you want to find the products you're looking for quickly and easily. And advertisers want to promote those same products. That's why Google shows shopping ads, connecting our users with thousands of advertisers, large and small, in ways that are useful for both … We respectfully disagree with the conclusions announced today. We will review the Commission's decision in detail as we consider an appeal, and we look forward to continuing to make our case."
The European commission was investigating Google's activities for seven years. Analysts expected a fine after the commission doubled down on its claims a year ago, saying that Google "abused its dominant position (in online search) by systematically favoring its comparison shopping service in its search results pages."
Still, the fine was approximately double what most predicted, indicating that European officials plan to seriously prosecute anti-trust offenses.
Google's challenge going forward will be to follow European law while still keeping the inner workings of its search algorithm, its most important asset, away from competitors.
Time Westergren Stepping Down as CEO of Pandora
CEO of Pandora Tim Westergren will resign from the company, said Music Business Worldwide via Recode. However, he will stay in the position until Pandora can find his replacement.
Westergren is Pandora's co-founder and stepped into the CEO role in March 2016, replacing Brian McAndrews. Westergren led the launch of Pandora's expansion into interactive streaming, including the launch of its on-demand service Pandora Premium.
SiriusXM invested $480 million in Pandora in early June 2017 and now holds 19-percent of the company, plus three seats on its board.
Music Business Worldwide said, "When you look under the hood of the Sirius deal, you start to wonder where Pandora – and particularly CEO Tim Westergren – are going to end up as a result. Especially if it's under the thumb of SiriusXM Chairman – and Liberty Media CEO – Greg Maffei."
Pandora lost $343 million net in 2016.