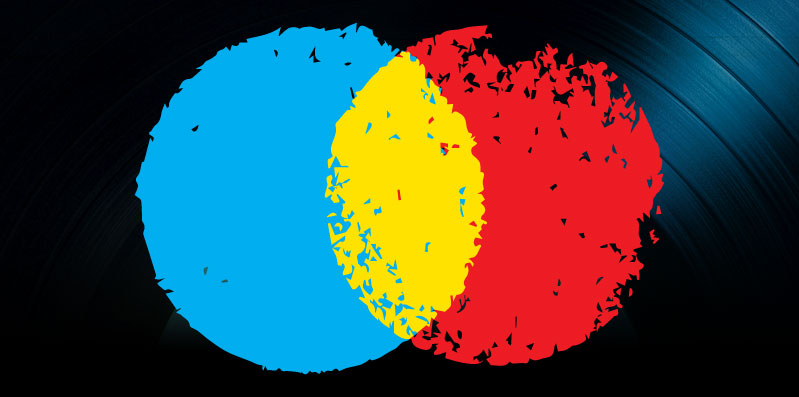 YouTube, PledgeMusic's Set.fm Acquisition and Thumbprint Radio News October 4 2016
YouTube hired a former label executive to ease tensions with labels and artists. Also, PledgeMusic acquired Set.fm. And Pandora's Thumbprint Radio enjoyed success in its first year.
YouTube Hiring Former Def Jam/Warner Music Executive
YouTube hired new global head of music, Lyor Cohen, formerly of Def Jam and Warner Music. According to BloombergTechnology, he was appointed in order to help smooth over the video site's challenging relationship with the recording industry.
Cohen started his career with Def Jam co-rounder Russell Simmons and has worked with artists including Run-DMC, Public Enemy and Ed Sheeran. He is also the founder of 300 Entertainment, the boutique record label responsible for rapper Fetty Wap.
Major artists have criticized YouTube for failure to properly protect their copyrights. Labels have also fought with the company over not getting their fair share of revenue from advertising on music videos and clips. Cohen's responsibilities will include helping YouTube and its parent company Alphabet Inc. mend fences with artists and improve its overall image.
In a memo to his new YouTube team, Cohen wrote, "I'm confident that we can bridge the worlds of technology and music in ways that benefit everyone, instead of the zero-sum mentality that exists today … I'm proud to be a music man, and I hope that the perspective I bring from both the creative community and the music business at large will help us, our music partners and artists grow and thrive together."
Cohen will stay at 300 Entertainment until December, at which point he will be full time at YouTube.
YouTube's major rivals Apple Music and Spotify Ltd. Have executives on board who have strong relationships with labels. Former Interscope Records head Jimmy Iovine came to Apple Inc. when the company bought his company Beats Electronics. He now runs Apple Music. Spotify hired Troy Carter, once manager of Lady Gaga and John Legend in early 2016 in order to improve the streaming service's relationship with artists.
Apple Music's and Spotify's growth have significantly boosted music industry revenue during the past almost two years, making up for losses in physical and digital sales. U.S. streaming revenue was up 57 percent to $1.6 billion in the first half of 2016 and made up nearly half of industry sales.
While record labels are not satisfied with the deals they have with a lot of these services, they have been particularly displeased with YouTube, which offers over a billion users unrestricted access to millions of songs and music videos.
Entities within the music industry have said they think YouTube is using the Digital Millennium Copyright Act in order to shield it from liability when users upload copyright-infringing content.
PledgeMusic Acquiring Set.fm
PledgeMusic completed its acquisition of Set.fm, which began in March. Music Business Worldwide reported that Set.fm founder and CEO Matt Peterson will be PledgeMusicGM, Austin, reporting to Pledge CEO Dominic Pandiscia.
Set.fm is a free service that lets artists capture, promote and sell recordings of live performances. It was launched in 2012 and will now join NoiseTrade in the family of companies controlled by PledgeMusic, which has a user base of over three million music super-fans.
Pandiscia explained, "The alignment of Set.fm with NoiseTrade into PledgeMusic creates a singular ecosystem where artists of every level of development can create content and use that content to grow and manage their fan base … Our ultimate goal is helping artists and labels generate significant revenue while delivering a great experience for super-fans, and having Matt lead our efforts in one of the most thriving music towns on the map is very exciting."
Peterson added, "Set.fm exists to change the way that artists and fans interact, a philosophy at the very core of what makes PledgeMusic so special … Combining our expertise in creating high-value live content with PledgeMusic's best-of-breed platform for directly engaging fans will create a richer experience for all involved."
Pandora's Thumbprint Radio Thriving in its First Year
Pandora's Thumbprint Radio station, which generates a playlist reflecting users' thumbing history recently hit 5 billion streams. Billboard said that, less than a year after its launch, it has 20 million listeners tuning in an average of three times per week.
Reports of the success of Thumbprint Radio come on the heels of Pandora's announcement that the company will rename its ad-free subscription tier to Pandora Plus and offer users off-line listening options. A "full-featured" streaming service similar to Spotify and Apple Music is also coming at the end of 2016.
Since its launch in December 2015, Thumbprint Radio has seen 5.5 billion spins, 373 million-plus listening hours, 295 million-plus thumbs, 20 million total listeners and 153 thousand-plus artists heard. Users average 40 minutes of listening per session.