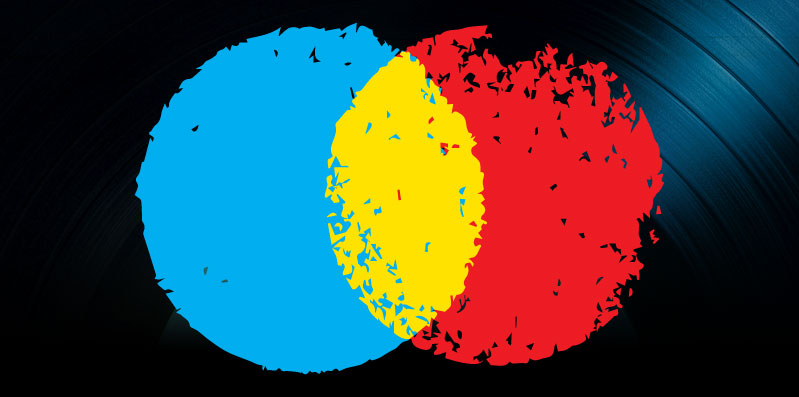 YouTube Content ID, ASCAP Revenue and VEVO News, May 3, 2016
YouTube made improvements to its Content ID system. Also, ASCAP revenue topped $1 billion last year. And Vevo got a streamlined redesign.
YouTube Improving Its Content ID System
YouTube announced changes to its Content ID system in the YouTube Creator Blog on April 28. Before last week, a disputed rights claim on a YouTube video prevented the video from being monetized until after resolution of the dispute. That will no longer be the case.
According to Content ID Group Product Manager, David Rosenstein, "We are developing a new solution that will allow videos to earn revenue while a Content ID claim is being disputed. Here's how it will work: when both a creator and someone making a claim choose to monetize a video, we will continue to run ads on that video and hold the resulting revenue separately. Once the Content ID claim or dispute is resolved, we'll pay out that revenue to the appropriate party."
Rosenstein explained the reason for the changes:  "We strongly believe in fair use and believe that this improvement to Content ID will make a real difference. In addition to our work on the Content ID dispute process, we're also paying close attention to creators' concerns about copyright claims on videos they believe may be fair use."
He also pointed YouTube creators/copyright owners as well as the greater YouTube user community towards resources that will help them make sense of fair use:  "We want to help both the YouTube community and copyright owners alike better understand what fair use looks like online, which is why we launched our fair use protection program last year and recently introduced new Help Center pages on this topic."
Rosenstein added, "Even though Content ID claims are disputed less than 1% of the time, we agree that this process could be better. Making sure our Content ID tools are being used properly is deeply important to us, so we've built a dedicated team to monitor this. Using a combination of algorithms and manual review, this team has resolved millions of invalid claims in the last year alone, and acted on millions more before they impacted creators. The team also restricts feature access and even terminates a partner's access to Content ID tools if we find they are repeatedly abusing these tools."
YouTube will be rolling out changes in the next few months.
ASCAP Revenue $1 Billion in 2015
ASCAP's revenues were more than $1 billion in 2015 for the second year in the row. Music Row reported that revenue was $1.014 billion last year.
Revenue in the U.S. was $716.8 million, up $61 million from 2014, with $867.4 million distributed as royalties. ASCAP returned 88 cents of every dollar to music creators, with an operating expense of 12.3 percent. ASCAP tracked, matched and processed 570 billion performances, an increase of 14 percent over the previous year.
ASCAP saw 9.1 percent growth in General Licensing (bars, restaurants, music venues and other businesses), which brought in $11 million. The Audio/Visual department covering broadcast and cable TV as well as streaming services like Amazon and Netflix saw 68 agreements closed representing 245 programming services and attached websites.
ASCAP also started a Global Services Team in 2015 in order to provide services to its music creator and publisher members and its foreign PRO partners.
The PRO now has over 10 million songs in its database plus 560,000 songwriter, composer and publisher members. There were more than 40,000 new members in 2015.
President of ASCAP, Paul Williams stated, "ASCAP is a tireless advocate for the rights of music creators who depend on ASCAP to earn a living, whether it's on Capitol Hill or at the negotiating table, and we are truly invested in their success. ASCAP's superlative results mean we are doing the best job possible for our songwriter and composer members even as we advocate for changes to the outdated music licensing laws that disadvantage songwriters in today's digital world. These results are a testament to why the world's most talented songwriters choose to call ASCAP home."
CEO of ASCAP, Elizabeth Matthews added, "2015 was a winning year for ASCAP members, who are the heart and soul of our organization. While the music industry is in the midst of tremendous change, ASCAP has stayed ahead of the curve with a strategic focus on revenue growth, operational efficiencies, technology and service innovations demonstrating that the collective licensing model delivers the best value proposition in the performing rights world. We are happy that we could deliver a 6.2 percent increase in domestic royalties to our members in 2015, and we remain committed to transforming into the most progressive operation ensuring that songwriters, composers, lyricists and music publishers can enjoy a sustainable living in today's music marketplace."
Vevo Getting a Makeover
Vevo launched its newly-designed desktop platform last week, said Billboard. The new desktop version will feature bigger videos and the recommendation features offered by its mobile apps. There is an animated carousel on top that announces new releases and a section below it for top videos, playlists and genres.
Watching videos does not require a Vevo account, but those who do sign up must answer questions about their favorite genres and artists, which helps Vevo recommend videos to watch in each user's "Spotlight" section.
Vevo also got rid of Flash in favor of HTML5 and eliminated Vevo TV, the company's curated 24-hour video channels. Fans who still want this feature can get it via the Vevo site's playlists.
Vevo is still supported by ads, although its CEO said several months ago that a "more premium" subscription product might be coming soon. He said Vevo's current business model is "not sustainable in the long run." Vevo.com is run by Abu Dhabi Media, Google, Sony Music Entertainment (SME) and Universal Music Group (UMG).
Vevo reported it hosts more than 160,000 videos on its service.