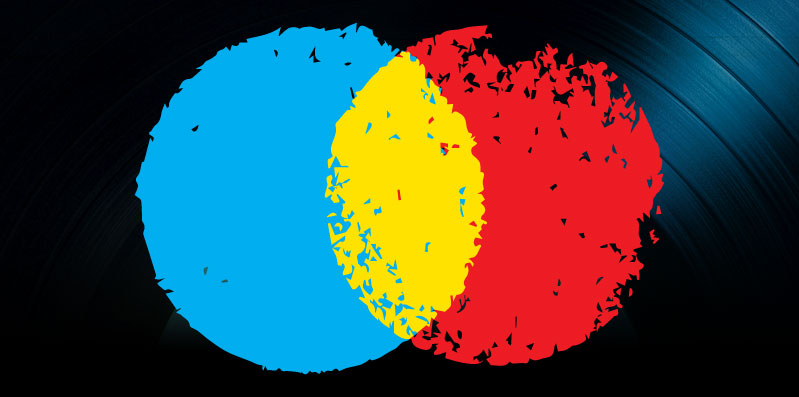 YouTube Connect, Artist Royalties and TIDAL Lawsuit News, April 5, 2016
YouTube hinted its new live streaming app will release in the coming months. Also, a music business lawyer analyzed how money flows to artists and labels in the music industry. And Jay Z prepared to sue the former owners of TIDAL.
YouTube Connect Launching Soon
YouTube will soon be launching its live streaming video app, reported music industry analyst Bobby Owsinski on his Music Industry Blog.
YouTube will be joining platforms like Periscope and Snapchat Live Stories. Since its inception in March 2015, Periscope has posted over 100 million broadcasts. Snapchat Live Stories has 100 million users per day. And Facebook Live has found success in its short life span; some of its creators have grabbed 100,000 viewers each broadcast.
YouTube Connect will be a standalone app with chat and tagging features, plus a newsfeed that shows videos from the friends and brands to which users have subscribed. YouTube was compelled to move to short-form video once Facebook joined the market. Insiders report that YouTube Connect will launch in the next few months.
Getting Paid in the Music Business, According to a Lawyer
Recording Academy CEO Neil Portnow wrote an op-ed piece called "The Penny Paradox," which wondered, "Isn't a song worth more than a penny?" In the piece, he said the main problem plaguing the music industry is that artists are not getting paid enough for their work.
However, in a guest post for Billboard, Washington, D.C.-based lawyer and consumer advocate, formerly the policy director of the Federal Trade Commission, David Balto said the issue of payment in the music industry is more complicated than just artist underpayment.
Balto explained, "When Portnow is talking about a song being worth a penny he is, of course, not talking about someone being able to own a song for an actual penny. He is talking about the cost per listen of a single license. An interactive music streamer like Spotify needs two licenses to serve a single song to a customer, and three licenses under certain circumstances. When a consumer buys a song, they make one payment and own it forever. Streaming a song is not ownership, and royalties must be paid for each listen."
And Balto pointed out that how artists actually earn money is extremely complex. It starts with "one payment from a fan that buys their album or a recurring payment as a fan continues to play their songs on a streaming service … Artists can also get paid both ways from a single fan."
The situation gets even trickier:  "Artists own different copyrights and get paid differently based on whether they wrote the song and/or recorded the song. They deal with different middlemen and the licensing is handled through different organizations: SoundExchange for sound recording rights, a publishing rights organization like ASCAP or BMI for the performance right and individual publishers for each song's mechanical rights."
He added, "ASCAP and BMI are currently regulated through agreements made with the Department of Justice (DOJ) that are regulated by federal courts which stress fairness and transparency." These agreements were important, as "collective bargaining" like that done on behalf of ASCAP and BMI is technically illegal.
And in the Digital Age, the situation is becoming more complex:  "Publishers, some of which have market power, are lobbying the DOJ to make changes in the consent decrees to allow them to withhold music from radio, venues and streaming services. These changes would let publishers jump out of ASCAP and BMI when it suits them."
And these changes could very well affect fair prices for consumers:  "Publishers will … be able to agree amongst themselves not to license a performance right unless all owners of a copyright assent. This will give even small owners of a copyright complete control, not just over performance rights but over the sound recording as well." This means that, for instance, if a five percent owner of the performance rights to Justin Bieber's hit "Love Yourself" will not license, it impacts the other owners of the performance rights as well as Justin Bieber's royalty payments for the recording.
In an industry where publishers can leave ASCAP and BMI when they see fit, these licensing issues are huge. According to Balto, it could hurt consumers as well as "artists who can't get their song played because an owner of a small piece of it refuses to license. Ultimately, both consumers and artists will lose."
Balto admitted he does not agree with Portnow that increased payments to artists for songs would solve the problems of payment within the industry. However, he does think Congress needs to come up with a solution to the payment problem. His suggestion:  "Congress, for example, could set up a one stop shop for the complete bundle of rights needed to play a song, and all the rights owners could divide those payments among themselves. This would make it easy to agree on a payment that is good for artists while still allowing streaming services to be profitable (important after the Copyright Royalty Board's rate increase led to the closure of many smaller independent and local services). Congress also has many more options to make sure the most vulnerable parties, consumers and artists are protected."
Jay Z Suing Former Owners of TIDAL
Jay Z said he is suing the former owners of his streaming service TIDAL for around $15 million, reported Music Business Worldwide.
According to a TIDAL spokesperson, "We are excited that one year after TIDAL launched, we have surpassed three million subscribers globally … The growth in our subscriber numbers has been even more phenomenal than we've previously shared. It became clear after taking control of TIDAL and conducting our own audit that the total number of subscribers was actually well below the 540,000 reported to us by prior owners … As a result, we have now served legal notice to parties involved in the sale."
Jay Z wrote to a few of the former shareholders in TIDAL/WiMP owner Aspiro and accused them of overblowing the number of subscribers the service had when his financial entity Project Panther Bidco bought the company in March, 2015 for 464 million Swedish Krone ($57 million).
Because the company was publicly traded, "transparency of financial reporting was required." The rapper/business mogul alleged he and his team were given a "misleading" figure for number of worldwide subscribers to the company. He also said WiMP's business was in worse shape than the statements he received at the time of the sale indicated.
This allegation could explain why Jay Z revealed to Billboard when he bought the company that he was committed to fair artist payments "even if it means less profit for our bottom line." TIDAL had reported a $10 million loss in 2014.
Schibsted Communications Manager Anders Rikter told Norwegian news outlets that the company was "unsympathetic" to Jay Z's letter and reiterated that the company was publicly traded and thus obligated by law to give the buyers the correct numbers.
TIDAL announced the milestone of three million subscribers worldwide last week and also claimed Kanye West's album The Life of Pablo was streamed 250 million times on its service in its first ten days. However, industry experts questioned this number, since Justin Bieber's Purpose only recently broke Spotify's records with 205 million global streams in its opening week, across the service's 100 million users.