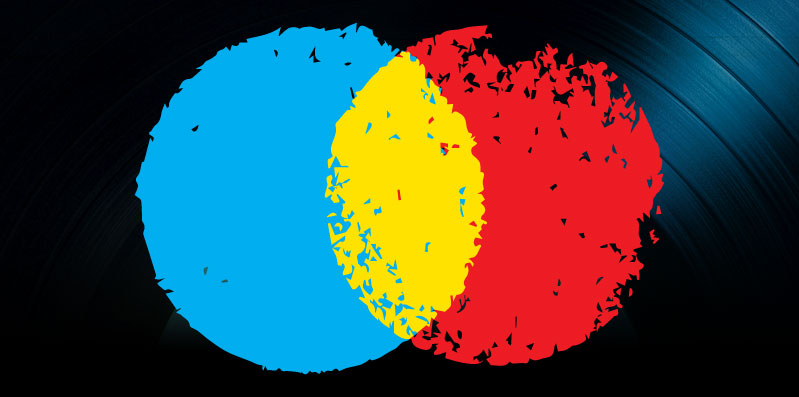 Warner Music Group Streaming, Spotify Video and Periscope News, May 10, 2016
Warner Music Group (WMG) reported it now earns $2 million daily via streaming services. Also, Spotify released new original music-themed video programming. And Periscope added a suite of new features.
Streaming Becoming Biggest Source of Recorded Music Revenue for WMG
Warner Music Group reported it earns $2 million per day from streaming music platforms, which have become its biggest source of recorded music revenue. This growth came at the same time as the major label reported double-digit revenue growth in the first quarter of 2016, said Billboard.
WMG CEO Stephen Cooper revealed, "This new milestone comes only four quarters after our our streaming revenue first topped our download revenue."
Revenue at the label was up 13.4 percent, totaling $745 million. Net income was down by $12 million.
Cooper explained that part of the revenue increase can be attributed to international growth. Asia and Latin America were both up 17 percent, and Europe was up by 12 percent: "We continue to believe these regions have huge potential, and we are exploring other growth opportunities.
Digital revenue at WMG was 25 percent higher, matching the final quarter of 2015. The label noticed that streaming was on the rise in February and predicted it would soon overtake recorded music revenue.
Cooper stated, "This rapid transformation is evidence of our ability to sign, develop and market artists that thrive in the streaming world … Reaching these achievements is made possible by healthy macro trends in the recorded music industry, as well as tireless execution by our global operators."
Global streaming has also been experiencing huge growth, rising by 45.2 percent in 2015. Subscription services rather than ad-supported services caused this rise. The number of subscribers to services like Spotify and Apple Music was up by 66 percent, with 68 million subscribers reported.
Spotify Now Hosting Original Music Video Programming
Spotify released a detailed list of its long-anticipated original video programming on May 9. The new content play was announced almost a year ago, with video features launched in January of this year.
The company is in development on 12 shows that will feature independent and major artists performing in venues worldwide. The dozen concepts, slated for release during the summer/fall relate to the themes of music performances, music profiles and music culture.
Spotify currently offers content from both Adult Swim and MTV. Its originals will be free to ad-supported and premium users in the U.S., the U.K., German y and Sweden on Android and iOS devices.
The full list of upcoming shows can be found on Billboard.
Periscope Adding Search and Save and New Streaming Features
The popular live video streaming platform Periscope announced it will launch its beta save function as a permanent feature, plus adding search functionality and a new features that allows users to switch between their phones and a DJI drone during a live-stream.
According to The Next Web, Periscope users will soon be able to search for livestreams and saved broadcasts. For example, users will be able to type "TNW" into the search bar and find any broadcast with that title or topic description. Users will also be able to search topics by hash tags, such as #food, #travel, #music and countless others.
Periscope is also rolling out two new categories: First Scope, which will guide new users through the platform and GoPros and Drones, which will represent the "ultimate in live-streaming."
A Periscope spokesperson also said that the #save feature is in beta and, while not ready for full release yet, will be available in the next few weeks. It will allow users to save streams forever without having to upload them to Vimeo or YouTube and have them displayed permanently in their Twitter timelines, similar to Facebook's Live Video.
Previous Periscope options will stay intact: Users will be able to have broadcasts disappear after 24 hours or delete them on a date of their choosing.
DJI is going to support a "handoff" feature that will allow users to switch between a phone and a drone during a live stream. Periscope also announced that users will be able to sketch over their streams at any point, even while the drone is broadcasting. The DJI Inspire, Phantom 4, Phantom 3 Professional, Phantom 3 Advanced and Osmo are currently supported by this feature. Users can also add GoPro as a third swapping device.
Drone streaming is currently only available on iOS. Periscope said its search and save features will come to Android and iOS within the month.