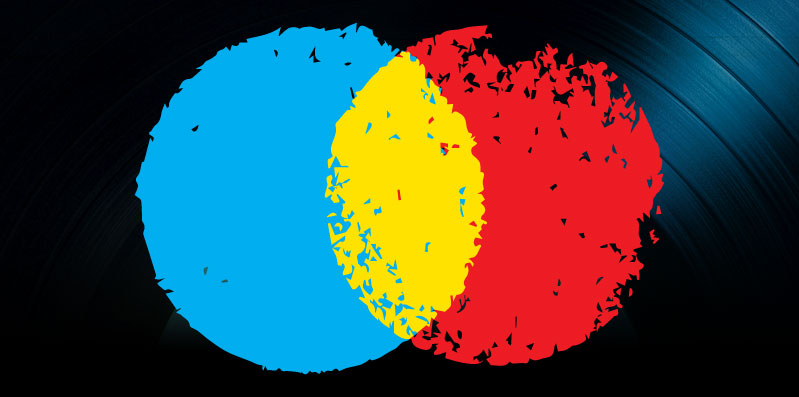 Warner and Vevo Partnership, Kesha and Dr. Luke Lawsuit and Reddit Music Leak, August 2, 2016
Warner finally joined the Vevo platform. Also, Kesha dropped her long-running lawsuit against Dr. Luke and prepared to release new material. And Atlantic Records continued to pressure Reddit into releasing the IP address of the user who leaked an artist's new single prior to its release.
Warner Finally Giving into Vevo
Vevo and Warner Music Group (WMG) confirmed today that they have forged a partnership that will allow premium video content from the major label to appear across the video platform.
According to Billboard, the licensing deal was in negotiations for over a year. It marks a "milestone" that ends Warner's long-time boycott of Vevo, which is owned by Universal Music Group, Sony Music Entertainment, Abu Dhabi Media and Google. Warner Music was the last major label not on Vevo.
WMG's agreement does not include YouTube and is not an equity deal, which gives WMG more freedom than the other major labels when it comes to releases.
Vevo CEO Erik Huggers said, "Today marks an important milestone for Vevo as we forge a new relationship with Warner Music Group based on a shared vision of putting artists first and creating a platform that does justice to the music … We're excited to partner with Warner Music and bring their artists' content to life through our new mobile and web experiences and across a range of our programming."
Both parties stated that "select" WMG videos will begin to appear "imminently" across Vevo.com and its mobile app.
Steve Cooper, CEO of Warner Music Group added, "Erik and his team continue to evolve their service and bring to life a new vision for Vevo … We're pleased to have built a flexible and mutually beneficial relationship that will bring additional creative and commercial possibilities to our artists and songwriters … [The partnership] is the latest in a recent series of deals that are helping us explore ways to unlock the true value of music videos in attracting and engaging vast audiences."
Vevo said that as of July, it had 18 billion monthly views.
Kesha Dropping Dr. Luke Lawsuit in California
Kesha dismissed her lengthy California-based lawsuit with producer Dr. Luke, reported Complete Music Update. The lawsuit will now only focus on New York.
Singer/songwriter Kesha Sebert accused her collaborator Lukasz Gottwald of "plying her with drugs and alcohol" and raping her as a teenager. He has denied all allegations and also counter-sued the singer and her mother for defamation, alleging the accusations were part of a plan to "force his hand" in a dispute over Kesha's contracts.
While most of the attention on the case has been focused on New York, there was litigation in both Tennessee and California. In New York, Gottwald has won in court thus far. However, the main allegations have yet to be discussed in the courtroom.
Kesha has been trying to get out of her deal with Sony Music, which owns Gottwald's label. Her attempts have been unsuccessful, but both the record company and the producer have said they welcome having her come back to another Sony imprint and working on new material.
Though Kesha initially resisted working with any part of Sony, she now has said she will work with people at the label other than Dr. Luke.
The singer's lawyer, Daniel M. Petrocelli admitted, "Kesha has dismissed her California action without prejudice while she pursues her appeal and other legal claims in the New York courts. Kesha is focused on getting back to work and has delivered 28 new songs to the record label. We have conveyed to Sony Music and the label Kesha's strong desire to release her next album and single as soon as possible."
Because she dismissed her California case "without prejudice," she could technically restart legal proceedings there at a later date, though that possibility is not likely. Gottwald's legal representative, Christine Lepera released the following statement: "If Kesha is voluntarily dismissing her claims in the California case, it is because she has no chance of winning them … Earlier this year, she lost her meritless counterclaims against Dr. Luke in the New York action. Recently, the California court invited Dr. Luke and the other defendants to move to dismiss Kesha's claims in that action. Kesha never should have brought her false and meritless claims against Dr. Luke in any court. Dr. Luke's defamation and other claims against Kesha are still proceeding."
Atlantic Records Trying to Nab Reddit User who Leaked New Single
Division of Warner Music Group Atlantic Records is trying to get Reddit to release the IP address of a person who leaked the new Twenty One Pilots single "Heathens" prior to its original release date.
According to Complete Music Update, the record label said it believes a Reddit staff member was complicit in the leak.
"Heathens" is from the soundtrack of Suicide Squad and had to be released early in June because it was made available illegally. Warner had initially planned to release it on June 24th alongside pre-orders of the soundtrack, which will come out this Friday, August 5.
In a legal filing, Warner explained, "Prior to June 15, 2016 [when the track leaked] Atlantic had provided access to a digital copy of 'Heathens' only to an extremely limited number of individuals … These individuals included members of Twenty One Pilots, their manager, Atlantic and Fueled by Ramen executives, and members of Atlantic's radio field staff. In each such case, the individual was barred from distributing the recording until the scheduled release date of June 24 2016."
The legal letter continued that after Warner tried to slow the unofficial distribution of the song online through takedowns, it had to release the song on June 16. This meant that putting the song prominently on iTunes and Spotify was not possible. The label also had to abandon the original scheduled marketing plan, which caused the single to perform less well than was expected.
Warner has attempted to find the source of the leak through other means, but claimed it is "unable to ascertain that information from any source other than Reddit."
The letter also said, "If the poster is an Atlantic employee, he or she has a contractual and/or fiduciary duty to Atlantic not to distribute the recording to the public without Atlantic's authorization. By distributing the recording as described above, he or she would have breached his or her contract and/or fiduciary duties to Atlantic … If the poster is not an Atlantic employee, then he or she likely obtained the recording from an Atlantic employee, who would have breached his or her contract and/or fiduciary duties to Atlantic by providing the poster access to the recording."