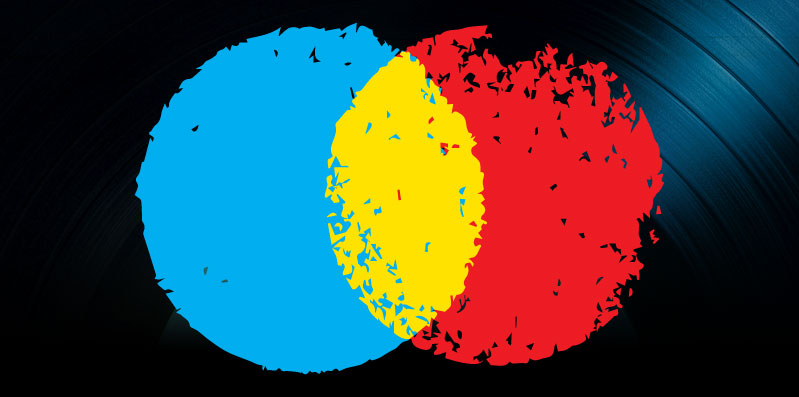 Twitter Quality Filter, Spotify Talent Show and Amazon Streaming Music News, August 23 2016
A new Twitter feature might hinder promotion for artists on the platform. Also, major labels worked with Spotify on a TV-based talent show designed to help develop new acts. And Amazon said it was launching an alternative low-cost music streaming service.
New Twitter Feature Hindering Artist Promotion
Twitter rolled out a suite of new features this past week, and at least one of them might hinder music promotion on the platform. According to the Music 3.0 blog, Twitter's Quality Filter will change the way artists have to tweet when marketing themselves.
The suite of new features also include Notifications settings, which will allow users to limit notifications to only people they follow on mobile devices and on Twitter.com. Users who do not opt into this feature will continue to experience Twitter the same way they have in the past.
However, when the new Quality Filter is turned on, it will look at post data such as account origin and behavior in order to custom-select the posts users see. Lower-quality content – duplicate tweets or content that seems automated from notifications or other places on Twitter – will no longer be visible. A user can also set the Quality Filter so it does not filter content from people a user follows or accounts that the users has recently interacted with. It can also learn and improve over time so the quality of posts in someone's feed will continue to increase.
Unfortunately, this means trouble for artists testing out markets for new fans or trying to target market to specific audiences. If an artist duplicates a morning post in the afternoon to get to a different audience, it might not be seen by the people who are being targeted. Similarly, if a tweet is set to automatically be sent out upon publication of a blog post or Facebook post, that tweet might not be seen. Third-party scheduled posts from services like Hootsuite may or may not be affected by the Quality Filter.
What the algorithm of the Quality Filter actually takes into account is still unknown, so other elements of artist promotion on Twitter may still be affected. Artists looking to reach the maximum number of fans should continue to post custom tweets.
Spotify Developing a TV Talent Show with Major Labels
Universal, Sony and Warner said they will sign nine new acts for a Spotify-based TV talent show. According to Music Business Worldwide, The Stream claims to be a new TV music talent show in Norway that "[reflects] how the music industry works today."
The show, created by Nordic World will bring together all three major labels, Spotify and fans worldwide in order to "find and develop the next big artist." The premise is that many major acts, including Kygo, Justin Bieber and Adele have started on the Internet, so the Internet might be the new place for A&R executives to look for the next big music superstar. It is also further indication that streaming is taking over the industry.
The Stream is currently asking potential participants to upload video recordings of themselves performing "in front of a phone or computer" to its website.
After that, the Top 100 most-streamed artists on the site will audition in front of "A&Rs from the three biggest record company in the world." A&R reps then pick their favorite acts.
The label executives will be choosing 40 artists to work with behind-the scenes. Three artists per label will be chosen to perform on The Stream. All nine contestants will also get a firm singles record deals from one of Universal, Sony and Warner that will last for the length of the show.
The show differs from other competition shows like X-Factor or American Idol because artists' tracks will be released immediately on Spotify at the end of each episode. The most-streamed artists on Spotify remain in the competition, and the least-streamed artist will get eliminated.
According to Nordic World, "In a new era that demands new stars, The Stream takes talent shows to the next level and speaks the language of our generation."
Amazon Working on a Low-Cost Streaming Music Service
Amazon said it is working on two music subscription services: one that will cost $10 per month for all-you-can-stream and competes directly with Apple, Spotify and others; one that costs half the price and will only work on Amazon's Echo hardware.
Recode reported that industry sources indicated Amazon is planning to launch both services in September, but still have no final deals with major music labels and publishers. The cheaper service will either be sold for four dollars or five dollars per month.
While Amazon executives did not comment, insiders said the lower-priced streaming service is a new approach to streaming services, as it will provide on-demand access to music. Many services have tried to provide a five-dollar service, but the results have been variations on web radio services that do not allow users on-demand access.
Pandora is taking a similar approach with a five-dollars-per-month service it is developing that will launch alongside its upcoming $10-per-month on-demand streaming service.
Amazon's discount service, according to sources, will offer unlimited, ad-free music on demand, but will be confined to Amazon's Echo player and will not work on phones. This is counter-intuitive to industry research that indicates people value being able to take their music with them and play it whenever they want.
Most Spotify subscribers sign up on phones. When Apple Music launched in 015, it focused all attention on iPhone users before moving onto Android users.
Amazon introduced Echo, the internet-connected speaker powered by Alexa, the company's Al software in 2015. The company sold a million units and says it will sell three million this year and 10 million in 2017.
Amazon currently has an Amazon Music service that is free for Amazon Prime subscribers, but its catalog is limited.
If Amazon launches these new streaming music services, it will mark the second time the company has provided digital media subscriptions a la carte instead of as part of the Amazon Prime delivery service.