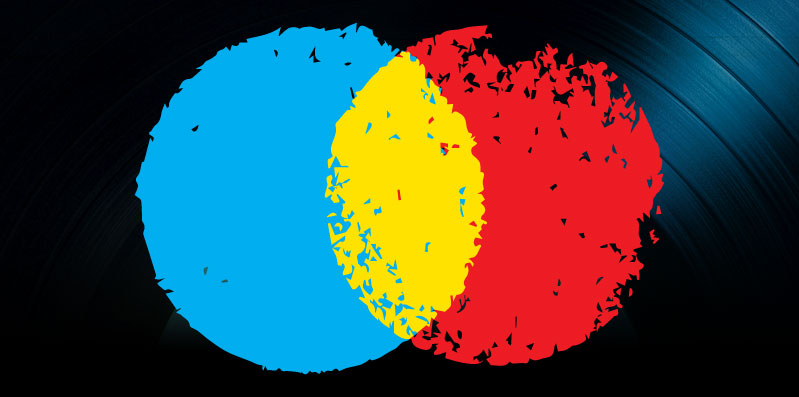 Tumblr Live Video, Twitter and Vine Video and SoundExchange Payouts News, June 21, 2016
Tumblr launched a live video feature. And Twitter and Vine began allowing videos up to 140-seconds long. Also, a SoundExchange revealed that its payouts have slowed.
Tumblr Offering Live Video
After a series of teases yesterday, Tumblr launched a new live video feature today.
TechCrunch reported yesterday that the live video component would offer users a series of live broadcasts plus a "user-facing feature" competitive with Facebook Live.
Today's surprise, according to The Next Web, is how Tumblr's live video works. Instead of spending time developing its own live-streaming technology, Tumblr will start its rollout by using support from YouKnow, YouTube, Kanvas and Upclose. These partners offer a mixture of popular services (YouTube) and niche apps, which will likely help Tumblr target a wide audience.
Tumblr's ability to support several different streaming platforms could also help it connect to more brands than other live streaming services. Tumblr announced it is working with "a host of committed media partners and organizations." Among their live-streaming partners are Mashable, Refinery29, MTV, The Huffington Post and others.
Users of Tumblr's new live streaming feature can post video on iOS or Android by opening any of the four supported apps and sharing the stream to Tumblr. Although Tumblr support is happening on all the apps today, users may have to wait "a few days" before they can stream from YouTube to iOS.
Followers receive notifications when videos go live, and the video is snapped on top of followers' Dashboard feeds. Each video features a badge that tells which platform is being used to stream, and finished broadcasts stay on users' Tumblr blogs as video posts.
Live video integration will roll out today globally. Tumblr is doing an official launch with a set of seven live streams starting at 4 p.m. EST.
Twitter and Vine Increasing Video Length Limits
Twitter announced it is increasing the length of Vine uploads for select users from six seconds to 140 seconds. The Next Web said this same format will be available to everyone on Twitter, who previously were able to upload videos of 30 seconds or shorter. Twitter has also launched a new analytics iOS app called "Engage."
Though Engage is designed for "influencers," anyone can use it. The feature offers real-time metrics helpful to growing and retaining audiences.
The six-second format on Vine will remain, but now these short videos can at as "previews" for longer 140-second videos. A "watch more" button will appear on some Vines that extend beyond the six-second mark. Viewers can double-tap in order to "like" different parts of a video as often as they want. Those who do not hit the "watch more" button will still see a series of looping videos.
Currently, Vine is testing the feature with some of its well-known influencers, but will roll it out to more in the near future. This feature is also a monetization strategy for those involved in Twitter's Amplify Open program, soon to extend to Vine.
Video discovery on Twitter's platforms is also changing. Those who open up 140-second videos on Twitter or Vine will be taken to a full-screen view that includes suggestions for similar videos.
Twitter may also be improving its video search feature.
Twitter's Engage app is available today on the App Store in the U.S. Long-form videos can be uploaded after an update to Vine and Twitter. The full-screen video discovery feature will be available on both iOS and Android soon.
These new video-related features may help Twitter improve its presence in the video market.
SoundExchange Payout Growth Slowing
SoundExchange's distributions for labels and artists around the world grew by a meager 3.8 percent, reaching $803 million in 2015, and 2016 will likely show single-digit percentage increases, according to Music Business Worldwide.
SoundExchange has become a critical income source for labels and artists who have grown accustomed to huge and largely increasing payouts from the not-for-profit each year.
SoundExchange CEO Michael Huppe forecasted at the A2IM convention in New York last week that its payouts in 2016 would be only $860 million. This is still good news for SoundExchange members, as it represents a growth rate of 7.1-percent, double the growth in this past year.
But the figure is still behind the rate of growth of SoundExchange payouts in years prior to 2015. Distributions grew 31 percent in 2014 and were up 27.7 percent in 2013.
Experts indicated that causes of this slowdown could be the stagnation of Pandora's user base growth. In the first quarter of 2016, Pandora's average active monthly listener number was 79.4 million, up only .2 million from the same quarter in 2015. In the fourth quarter of last year, Pandora's average monthly active listener count was down by 400,000.
Pandora paid out $610.4 million in content acquisition costs to the music industry in 2015, most of which went through SoundExchange.
Michael Huppe said that SoundExchange has paid out $3.5 billion to rightsholders in its lifetime, not including the $860 million it expects to dole out in 2016.
SoundExchange collects royalties for labels and artists from sources like Pandora, Sirius XM and iHeart Radio in the U.S. marketplace.
Many industry executives and artists are now eagerly awaiting Pandora's on-demand streaming service. SoundExchange only collects from non-interactive digital services.
SoundExchange is likely to see a small rise this year due to different statutory licensing rates for free streaming radio platforms. Last year, the CRB set the ad-funded per-stream rate to $0.0017 in 2016, which is $0.0003 more per stream than is currently being paid out, but still less than what many in the music business hoped it would be.
SoundExchange, which was lobbying for a higher per ad-funded stream rate of $0.0025 per stream said the decision was "deeply disappointing."