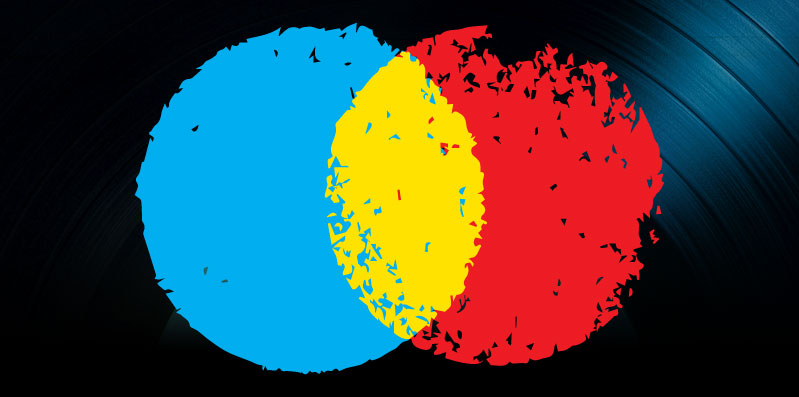 The UK Live Music Industry, Empire State Music Production Tax Credit and Amazon Streaming Music News June 14, 2016
The British live music market brought in $5.2 billion in 2015. Also, New York State announced it is voting on a sizable tax break for music recording. And Amazon insiders revealed a potential standalone streaming music service.
Live Music Industry Strong in the UK
Trade organization UK Music's third annual "Wish You Were Here" report revealed that almost 30 million people went to live music events in the United Kingdom in 2015, pumping $5.2 billion into the local economy.
The "Wish You Were" report gauges how foreign and domestic music tourism effects the economy of the U.S. In 2015, 27.7 music fans bought tickets or attended a concert or festival in the United Kingdom.
According to Billboard, the 27.7 million people includes over 10 million "music tourists" – those who have traveled at least three tiems the average commuting distance in the Government Office Region (GOR) where the event took place. This category of "domestic fans" made up 38 percent of the country's live audience. 76,000 tourists from overseas were in attendance, up 16 percent year-on-year.
This study also said that 3.7 million people went to a festival last year and that more music fans are going to local gigs; 17.3 million people went to venues in their own neighborhoods in 2015.
8.4 million fans went to live music events in London last year, and three million of these came from outside the city to attend. This brought in about $1.4 billion and represented 7,500 jobs.
This year's report also looked at attendance at small venues with a capacity below 1,500 for the first time in 2015. The findings were that 5.6 million people bought tickets for shows at small venues and delivered $325 million total to upcoming artists, promoters and venue operators.
The live music business has created 40,000 full-time jobs in the UK.
UK Music chief Jo Dipple commented, "The appetite for live music continues to grow … What this report shows, unequivocally, is the economic value of live music to communities, cities and regions."
Chairman of UK Music Andy Heath added, "The future of British music is dependent on emerging talent, both in performance and business … Securing our future depends on the creation of optimum conditions to support young people to become musicians, songwriters, creative technicians and one of the 39,034 jobs in this report. This report music focus policy makers on creating the right conditions for the future of an industry that astounds, entertains and attracts the world."
New York Tax Break Bringing More Money to the Recording Industry
New York State is considering a new tax proposal geared towards music producers, reported music industry expert Bobby Owsinski on his Music 3.0 blog.
If put into action, the Empire State Music Production Tax Credit will offer a 25-percent tax credit to production companies that create music projects in New York City. Those working upstate will get 35 percent. This credit can be used for studio time, instrument and equipment rental fees, engineers, programmers, techs, mixing and mastering services and session musician fees. The state will cap the credits at $25 million annually.
Sources have not indicated whether or not this credit will replace or supplement the existing Empire State Music and Theatrical Production Tax Credit Program, which mainly applies to film and television production. Tax credits similar to this tax credit in states like Louisiana have helped bring large productions to new locations. Louisiana has had many major films produced there in 2014 and 2015 due to the incentive, although it has now expired and was not renewed.
Music budgets are small in comparison to film budgets, and most studio costs are covered by either the producer or the artist, if the artist owns a studio. This tax break will help struggling major studios in New York City, who are facing high real estate prices and the inability to raise their rates considerably.
Amazon Planning New Streaming Music Service
Amazon.com Inc sources said the company is planning to start its own subscription-based streaming music service, reported Reuters.
The service will be $9.99 per month and will compete with services like Spotify and Apple Music. It will also provide a comparable catalog of songs. Amazon is currently finalizing licenses with labels and on track for a late summer/early fall 2016 launch.
Amazon currently has a free streaming music service for its Prime shipping and video subscribers. Though the company is late to the streaming music market, sources said Amazon executives are aware it needs its own subscription streaming service in order to continue to market itself as a "one-stop shop" for content and goods.
The music service will also help market Amazon's home speaker, the Amazon Echo, which searches the Internet and orders products from Amazon using voice commands.
Jay Samit, a former music executive reacted, "A music service will further increase daily interactions between Amazon and its customer base."
Aside from helping Amazon compete with other streaming giants, the new music subscription service will allow Amazon to diversify its subscription offerings and move it away from an annual subscription model. Amazon recently began allowing subscribers to pay monthly for their Prime memberships.
Apple and Google worked their way into streaming recently in order to make themselves more integrated with their customers' daily routines and help push more device sales. Sources said Amazon hopes the new music service's integration with Echo will help make it distinctive from other services and showcase the speaker's benefits.
Amazon's new streaming music service will likely not take customers away from Spotify, but it could overtake others in the streaming market, speculated David Pakman. Pakman is a partner at Venrock, the company responsible for Apple's early music efforts.
He added that the Amazon service is "inevitable" and "might take a little oxygen out of Apple's potential pool of paying users."