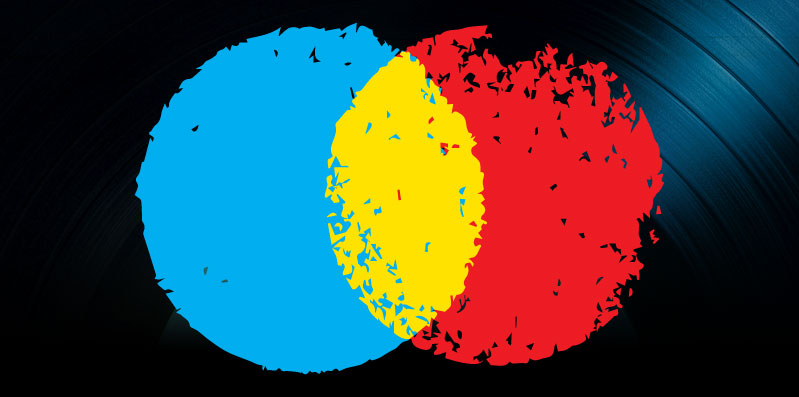 Spotify Video, Small Music Venues and Spinal Tap Lawsuit News, October 25, 2016
Spotify said it will continue to develop on-demand video. And Music Venue Trust continued to fight for small music venues in the U.K. Also, Spinal Tap filed a lawsuit against Universal for missing royalties.
Spotify Still Developing Its Video Component
Spotify said it will not be renewing video licensing agreements with a handful of major media partners, but that it will continue to develop its video and podcast content, according to Music Business Worldwide.
Doubts about the future of Spotify's video component arose when a Scandanavian tabloid reported to Breakit on October 24 that Spotify had dropped new content on the platform from ESPN and Vice Media.
Sources reported that since announcing its foray into video in May 2015, Spotify has put $56 million into the service. The video feature was in beta for six months before launching to the public in early 2016. Breakit reported that Spotify's video traffic is "almost nonexistent."
Recently, Spotify announced an array of new video content and also launched a Landmark Metallica documentary plus a "Flash Frame" show with Blink 182.
A Spotify spokesperson said, "We're one hundred percent committed to video and podcast content and exploring new and fresh ideas for our audience, and we have lots of great original content available now or coming soon …We work with many different non-music content partners to develop and deliver content, and that roster of partners naturally changes from time to time."
Spotify may be cutting ties with third-party licensed content in order to create a majority of its programming itself. While this is a more expensive strategy than going with partners, if the programming is popular, this could prove more rewarding for Spotify long term.
Music Venue Trust Lobbying to Protect Grassroots Venues in the U.K.
U.K. charity, Music Venue Trust said it will continue to lobby to protect small venues in the country from a proposed live tariff increase, reported Billboard.
The Trust got the support of Paul McCartney earlier in the week and is calling for members of PRS For Music to oppose a rise in the tariff fees that it collects from venues. The Trust argued that increases will put financial pressure on venue owners and negatively impact the live music scene.
PRS currently charges three percent of the gross receipts for a music festival license, with a minimum charge of $50. The tariff review began last year, and the Trust asked for an end to the minimum charge requirement, believing it targeted small venues. They instead asked for a three-percent rate to be applied universally.
An open letter from Music Venue Trust CEO Mark Davyd to the PRS for Music members read, "It's not an exaggeration to say that PRS for Music's refusal to act on minimum fee will be a contributing factor to venue closures … We don't believe that writers, publishers or performers would find it acceptable that a music venue closes because it cannot meet the economic demands of minimum fee."
Davyd said that the current system leaves many live venues paying out more money than what they owe. Davyd added, "Music Venue Trust believes that artists, writers and venues share common challenges. We believe that a thriving Grassroots Music Venues sector is vital to all our interests … As a matter of urgency, unilaterally ending the collection of minimum fee and replacing it with the collection of three percent would have significant impact."
The Association of Independent Festivals (AIF) – which represents more than 50 festivals in the U.K. – agreed, stating in early 2016 that many small-scale and grassroots festivals in the U.K. may close if fees are raised.
Manager of AIF, Paul Reed said, "With the global recorded industry in transition, independent festival promoters are taking risks on breaking artists and staging high-risk events on incredibly tight margins. PRS for Music's plans to increase this already inflexible and damaging tariff could mean the bankruptcy of many events that provide a valuable platform for both emerging and established artists."
PRS for Music responded to the Music Venue Trust's open letter via a spokesperson, who explained that "a consultation on the terms of a new live tariff, which naturally includes a review of the minimum charge, is ongoing … Music Venue Trust, among others, is involved in these discussions. However, these are not yet concluded and therefore it is premature and inappropriate at this point in time for us to comment further."
Spinal Tap Suing Vivendi over Missing Film Royalties
Harry Shearer, star of This is Spinal Tap, filed a lawsuit against Vivendi, parent company of Universal for "dramatic and deliberate under-payment of music royalties" from the spoof rockumentary.
According to Music Business Worldwide, the lawsuit was filed on October 17 in the Central District Court of California. Shearer alleged "fraudulent accounting for revenues from music copyrights," which were handled through Universal. He also accused Vivendi of mismanaging film and merchandising rights through companies including StudioCanal.
Shearer co-created This is Spinal Tap, co-wrote the soundtrack and starred as Spinal Tap's bassist. He revealed that from 1989-2006, Vivendi reported the total income from soundtrack music sales for the four creators of the film as $98.
He also said that Vivendi reported the creators' total share of worldwide merchandising income between 1984 and 2006 as $81.
The complaint indicated, "Shearer is concurrently filing notices of copyright termination for publishing and recording rights in Spinal Tap songs he co-wrote and co-recorded as well as in the film itself."
The lawsuit indicated $125 million in compensatory and punitive damages. Shearer's complaint stated that Vivendi "failed and refused and continues to fail and refuse, to provide Plaintiff with proper and accurate accountings reflecting the amount of revenues derived from the distribution and exploitation of the Film and associated music and merchandise rights."
Allegations were also that Vivendi "engaged in a pattern of anti-competitive and unfair business practices [and] willfully concealed and manipulated years of accountings to retain monies due and owing to [Shearer]."
The lawsuit names StudioCanal and Universal Music Group.
About the lawsuit, Shearer explained, "Almost 40 years ago, Christopher Guest, Michael McKean, Rob Reiner and I created the somewhat legendary band Spinal Tap … We thought there was something real and really funny about the characters, and between the inception and the theatrical release of This Is Spinal Tap in 1984, we poured ourselves into nurturing and perfecting the paean to rock loudness that has entertained so many people, even today."
He added that "despite the widespread success of the film and its music, we've fallen victim to the same sort of fuzzy and falsified entertainment industry accounting schemes that have bedeviled so many other creators. In this instance, the fraud and negligence were just too egregious to ignore."
Reiner, Shearer, Guest and McKean signed an agreement with Embassy Pictures, Inc. for the production, financing and distribution of the film. The agreement ensured profit participation payments at a rate of 40-percent of net receipts to the creators. It included all sources of revenue, including merchandise and music.
While the film was produced on a small $2.2 million budget, it has earned tens of millions of dollars in revenue, noted by the complaint, through re-releases, album and single sales, merchandise sales and distribution of the film in different formats worldwide during the past 32 years.
Shearer's complaint indicated that profits have not been shared with the four co-creators, cast or crew. The filing also said that after Vivendi acquired the rights to This Is Spinal Tap in 1989 through subsidiary Canal, it started a concerted and fraudulent campaign to hide, or grossly underreport, the film's revenues in order to avoid its profit participation obligations.
For the past two years, Vivendi has been unable to produce an account of any revenue.
Shearer is trying to turn his lawsuit into a pro-artist campaign with his "Fairness Rocks" website, asserting that the only people who have not enjoyed the success of the film are those who actually created the band and the film.
He said, "I wouldn't be surprised if our example were the tip of the iceberg. Though I've launched this lawsuit on my own, it is in reality a challenge to the company on behalf of all creators of popular films whose talent has not been fairly remunerated … I am just one person seeking redress for blatant injustice, but I hope this lawsuit will, in its own way, help set a new precedent for faithful and transparent accounting practices, and fair artistic compensation, industry-wide."