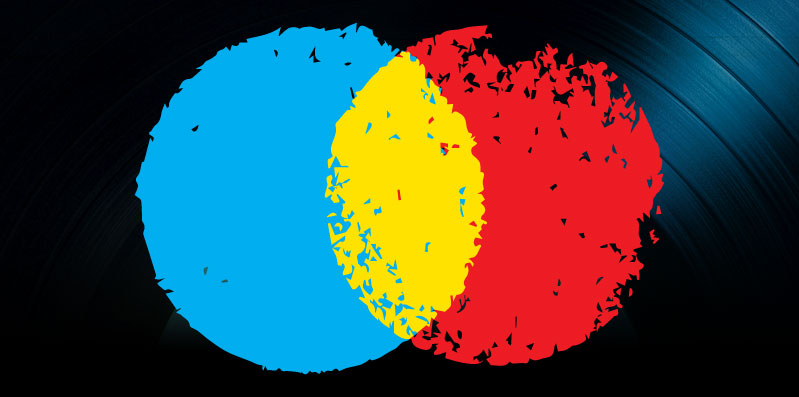 Potential Spotify SoundCloud Purchase, the Facebook Events App and the Live Nation and Ticketmaster Anti-Trust Lawsuit News October 11 2016
Insiders said Spotify is in serious talks to buy SoundCloud. Also, Facebook released a new standalone Events app. And Live Nation and Ticketmaster were accused of destroying evidence in their anti-trust lawsuit.
Spotify Eying SoundCloud
A report indicated that Spotify may be seriously considering buying SoundCloud, said Forbes. Neither company has confirmed the news, but it comes on the heels of Spotify's late-September announcement that it has paid a total of $5 billion to artists during its lifetime.
SoundCloud joined the paid streaming music market in March with its Go product. However, not much has been heard about the service since its launch, and many experts suspect this is because it has yet to garner even one million paid subscribers.
SoundCloud would not be a cheap spend for Spotify, but there are plenty of reasons why both streaming services would make the deal. The report, first revealed in Financial Times said the companies are at the end of negotiations. SoundCloud has been shopping for a larger company to buy it since summer and said it is willing to take $1 billion.
This potential acquisition is one of many within the streaming music world. Pandora bought the remnants of Rdio when it went bankrupt in late 2015, and Apple bought Beats before that. The purchase of Tidal by Apple and then Samsung was rumored, but both companies made it clear they were not interested in buying Jay-Z's company.
When asked about the potential SoundCloud acquisition, a Spotify representative said there was "no comment or info" at this time.
Facebook Releasing Standalone Events App
Facebook released a new standalone events app designed for active users. According to Billboard, the expanded version will not replace the events tab on users' profiles. However, 100 million people use Facebook to track events daily, so the company said it is hoping this expanded version of the Facebook feature will make finding local shows and other events easier.
Facebook's director of strategic partnerships, Ime Archbong told Billboard in early 2014 that Facebook would "start breaking [its platform's sections] out into standalone apps where they have room to breathe and to grow and to innovate and push boundaries outside of Facebook's confines."
On the company blog, product manager Aditya Koolwal said that Events is a "new app we designed for event seekers who are passionate about keeping up with nearby events and finding things to do with their friends."
Once in the Events app, users can scan new events by the Pages they like, see updates from events in which they have already expressed interest and see events friends are attending. They can also browse event recommendations by time, location and interest. The app also adds calendars on users' phones to help them plan weeks and months ahead so they don't double book.
Facebook said that details in the Events app will be visible to their friends. It is now available in the App Store and will come to Android soon.
Live Nation and Ticketmaster in Hot Water over Anti-Trust Lawsuit
Songkick reported on October 5 that Live Nation Entertainment and Ticketmaster engaged in destroying evidence related to their on-going anti-trust suit.
Digital Music News recalled that back in December, Live Nation and Ticketmaster were sued by Complete Entertainment Resources for allegedly engaging in unfair and anticompetitive behavior. The lawsuit said that the companies actively took part in behaviors deisgned to eliminate/minimize competitors, including the presale ticket seller Songkick.
The lawsuit lists the following anticompetitive act as an example: An artist announced a presale for a concert through Songkick. As a result, the artist's featured page on Ticketmaster was removed. (The artist's name will not be revealed without a protective order.)
The artist that complained received this statement from Ticketmaster: "[A]rtists/tours who keep 100% of their tickets on the TM platform are able to unlock the home page placement marketing asset … we will not be able to offer homepage placement for [the artist's] tour at this time."
In May, a judge denied Songkick's preliminary injunction from Ticketmaster service fees. Judge Dale S. Fischer said, "[Songkick] has failed to show virtually any likelihood of success on the merits and has only mad e a weak showing, at best, as to irreparable harm."
Then, last week, Songkick told a federal court that Live Nation and Ticketmaster destroyed evidence related to this lawsuit. Songkick is now asking the court to order the defendants to submit to a forensic search, or a forensic image of their computer systems for documents by November 15, 2016. The search will involve "all share drives, individual desktop computers, laptops, servers, databases, tablet computers, and all other computer system locations reasonably likely to hold responsive documents."
If the judge grants this search, Live Nation and Ticketmaster will be responsible for the cost.
Songkick accuses the companies of destroying artist-by-artist and concert-by-concert charges by the defendants to artists for artist presales, all documents that show revenues and profits from defendants' artist presale ticketing services, Ticketmaster's concert venue ticketing services' quarterly and annual revenues, expenses and profits.