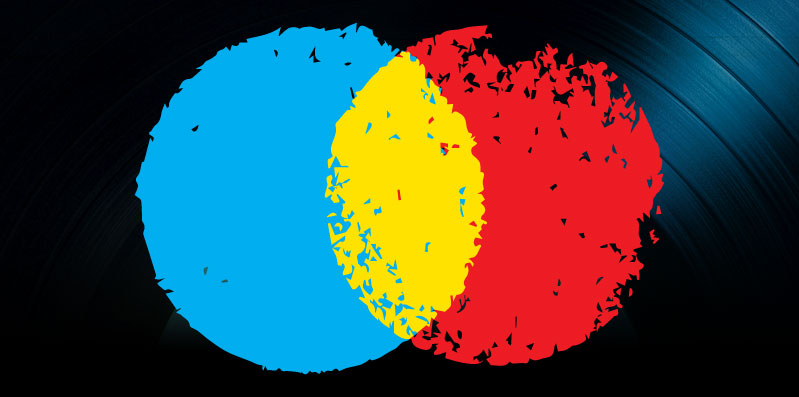 Spotify Revenue, YouTube Royalties in the UK and Warner Music Group Virtual Reality Business News, May 24, 2016
Spotify experienced massive growth in 2015. Reports showed that YouTube is paying almost nothing to record labels in the UK. And Warner Music said it is working on a product that would bring fans virtual reality concerts experiences.
Spotify Revenue Up Significantly in 2015
Spotify pulled in $2.18 billion in revenues in 2015 to increase its income by 80 percent, according to a financial filing in Luxembourg, reported by Music Business Worldwide.
Though net losses were $194 million, they were much slower growing than in 2014. Spotify told investors, "In many ways, [2015] was our best year ever."
Ad revenues were up 98 percent in 2015, reaching $219 million. Subscription revenues grew 78 percent and topped out at $1.95 billion.
Spotify's royalty distributions were more than respectable at $1.83 billion, 85-percent more than in 2014. Therefore, 84-percent of Spotify's total income last year went back to the music industry or to make its obligatory payments to the music industry.
Active users on Spotify hit 89 million at the end of last year, up from 60 million in the previous year. 28 million were paid subscribers.
The IFPI measured that the total number of paying audio music subscribers worldwide at the close of 2015 was 68 million, meaning Spotify users made up 41-percent of this number.
The firm's annual filing noted, "Music has mass market appeal – and, as such, we believe we are just at the beginning of a much larger market opportunity, benefiting from significant first mover advantages … Subscription-only models have not yet proven scale and free user models, while scaling, have not proven a path to profitability. Spotify has the combined power of both."
Spotify also said its Discover Weekly playlist had three billion streams last year.
The company's annual report also said it was, "The No. 1 pure play music service – the second largest revenue source to the music industry, both globally and the U.S."
It also issued a warning: "If we cannot maintain Spotify's culture as we grow, we could lose the innovation, teamwork and focus that contribute crucially to our business."
YouTube Barely Paying for Streams in the UK
Even though the UK's global music industry grew 3.5 percent in 2015, the money getting to labels in that market actually dipped by almost one percent, reported MBW. In fact, YouTube is paying labels approximately £0.0009 per stream.
The BPI's new Music Market 2016 yearbook reported that the Official Charts Company measured 26.9 billion video streams of music across YouTube and Vevo. The number of video streams was up 88 percent from 2014, whereas audio streams grew 82 percent, reaching 26.6 billion.
Vevo and YouTube made up over 50-percent of al on-demand music streams in 2015. Despite the 88-percent rise in plays on the platforms, money coming to labels from these "pure ad-supported" platforms was only up by 4 percent.
The only notable "pure ad-supported" services in the UK market last year were YouTube, Vevo and SoundCloud.
The only 'pure ad-supported' services of any note in the UK market last year were YouTube, Vevo and SoundCloud.
Income from audio streaming services like Spotify, Apple Music, Deezer, TIDAL and others was up 69 percent, topping off at £146.1 million.
YouTube, Vevo and other "pure ad-funded" services in the UK paid labels and artists only £24.4 million in 2015, even though video streaming services alone enjoyed 26.9 billion streams. This works out to payments that were the equivalent of $0.00132 per stream.
Spotify, Apple Music and other audio streaming services paid artists and labels in the UK the equivalent of $0.008 per stream, which means they are paying UK artists and labels six times more than YouTube.
The BPI and BRIT Awards Chief Executive Geoff Taylor explained, "It's hugely encouraging that demand for British music is so strong at home and abroad thanks to our brilliant artists and the continual innovation and investment of our record labels … Yet the fact that sales revenues dipped in a record year for British music shows clearly that something is fundamentally broken in the music market, so that artists and labels that invest in them no longer benefit fairly from growing demand."
He added, "Instead, dominant tech platforms like YouTube are able to abuse liability protections as royalty havens, dictating terms so they can grab the value from music for themselves, at the expense of artists."
Many experts said they believe this underpayment will have serious ramifications for artists going forward; people will be reluctant to invest in new music, new artists will not earn a living and services like Spotify and Apple Music that pay more, fairly, for the music they offer will have stalled growth.
Taylor concluded, "Music is precious – it's not a commodity to be strip-mined for big data. And as we've seen time and time again in the digital market, where music goes first, the rest of the content sector will follow. This problem requires urgent action by the EU and our Government needs to take the lead in making sure it is tackled."
Warner Music Group Moving into Virtual Reality
Warner Music Group (WMG) announced it will partner with Hong Kong virtual reality company Digital Domain in order to build concert packages for music fans.
According to Music Business Worldwide, the agreement was signed by Warner Music Taiwan and is currently limited to the Chinese music market. The first featured concert will be the production of VR pre-recorded concert footage from Chinese local artist Ronghao Li's "An Ideal World" tour.
Digital Domain sent a production crew to the concert to shoot live footage and will produce the virtual reality music video.
WMG's announcement about getting into the VR game came on the heels of Universal Music Group's plan to produce VR concert footage in 2016.
CEO of Warner Music Greater China explained, "This project marks the first milestone in the alliance between Digital Domain and Warner Music … We look forward to integrating the world's leading visual effects and VR technologies from Digital Domain into our high-quality music content and rich portfolio of artists, bringing an elevated audio-visual experience."
Seah Ang, Daniel, Executive Director and CEO of Digital Domain explained the benefits of VR concerts: "Watching a concert through VR actually brings a more astounding experience than being at the concert in person … You can choose to watch the concert taking a front-row seat together with other celebrities and VIPs, or experience the excitement on-stage from Ronghao Li's point of view."