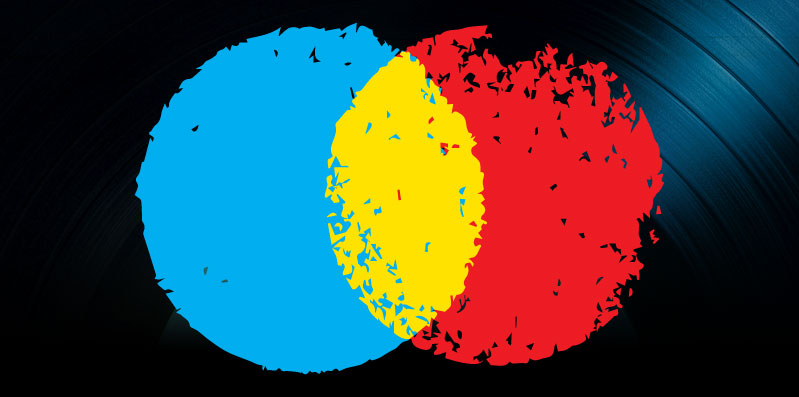 Spotify Publishing Administration System, AI Technology and Safe Harbor News, January 4, 2016
Spotify revealed the development of a tool to help track artists' royalties. Also, Forbes talked about how the creative process is being affected by emerging music technology. And the U.S. Copyright Office announced a review of the safe harbor statute.
Spotify Developing a "Comprehensive Publishing Administration System"
Spotify announced the development of a new tool that could help artists get paid more efficiently, according to its site blog. The company said it would be putting resources into creating what it is calling a "comprehensive publishing administration system" that would improve the way and speed at which artists are paid royalties.
The move is Spotify's effort to bring clarity to the complicated licensing and copyright system: "Music industry licensing and copyright structures are legendary in their complexity – and they change from country to country and agreement to agreement. One of the most difficult challenges is the lack of accurate data as to who owns the rights to a specific track, especially when it comes to songwriter and publisher rights. In many cases, the ownership of the rights are not even finalized when a record is released; in many other cases, rights are held by multiple parties, rights change hands, and rightsholders remain entirely unclear."
Spotify's current precedent is to set aside royalties for rightsholders. However, on occasion the company does not even know who these rightsholders are. The new tool developed by the company will simplify how artists are paid and make sure the money finds its way to the proper people as quickly as possible.
Spotify reported it has paid out $3 billion in royalties since its inception, with less than one-percent of royalties being lost in transit. Superstar artists would not necessarily feel pain from these missing royalties and thus would not be as invested in the new publishing administration system, but it could be extremely valuable to developing artists.
The program will not be available in the near future, as, according to Spotify, developing it and putting it in to place will "take significant time and effort."
How is AI Technology Affecting the Music Industry and Creativity?
Are computers that can generate rap lyrics, compose film music and act as tastemakers helping or hurting artists' creative process and the quality of music? Contributor Cherie Hu explored this issue in Forbes.
Expert in the field of creativity, Margaret Ann Boden describes the word "creative" as "the capacity to generate ideas that are new, surprising and valuable." With machines performing "new, surprising and valuable feats" within the music industry, Hu asks whether or not they are hindering or aiding human artists' creativity. "Computer algorithms can now predict our tastes, write song lyrics, and compose instrumental background music for films, completing in a matter of seconds what would take humans days or even weeks."
And in an era where technology leaders are investing in, specifically, so much AI research, many creatives are asking how this specific technology can inspire rather than replace creativity.
In May 2015, researchers from Finland created DeepBeat, an algorithm that can predict the next line of a rap song with 82-percent accuracy and also create rap lyrics with a 21-percent-greater concentration of rhymes than lyrics written by humans. DeepBeat recently became available to the public and is already being used to create YouTube videos. Hu noted that the lyrics are "somewhat nonsensical and are mostly pulled from previous rap songs, but are nonetheless catchy."
The platform Jukedeck also uses AI's "creative power" in order to generate royalty-free music for films. Filmmakers can choose their preferences based on mood, genre and duration and get an original musical work as quickly as in 30 seconds. Experts have noted that Jukedeck's market is enormous, especially considering 400 hours of video is being uploaded to YouTube each minute, showing there is a "growing demand for diverse, high-quality background music that will not lead to copyright disputes." Filmmakers and investors might also prefer music that will never involve complex royalty negotiations.
DeepBeat and Jukedeck both appear to be competition for songwriters, musicians and other human creators trying to make a living in the music industry. A fine-tuned version of DeepBeat could reduce the demand for songwriters, while the opportunities presented by Jukedeck could conflict with the work of composers and companies handling sync licensing.
However, Hu proposed that AI might be a complement to human artistic talent. According to Hu, songwriters and composers do not necessarily have a lot of resources outside of their own brain power to spark ideas. Platforms like Jukedeck and DeepBeat might inspire musicians to expand their creative boundaries. Jukedeck CEO Ed Rex explained, "We have actually had a number of musicians get in touch and ask if they can use the tunes and chords created by Jukedeck in their own compositions … We would love Jukedeck to be used in this way – as part of a musician's creative process, in the same way that devices like synthesizer are currently used."
And, as Hu pointed out, machines could never really replace human artists because they currently lack the storytelling ability that makes art so compelling: "Computers may be capable of producing a work of art from a finite palette of musical or linguistic elements, but humans are higher-level, more flexible thinkers, readily shifting perspectives to solve a problem instead of rigidly following thousands of lines of code."
Hu concluded her piece by asking if "machine creativity" could one day "overpower" the creativity of humans. Consumers and businesses have used AI "to make smarter decisions and predictions" that improve their lives, whereas AI seems to be at times "victimizing" artists, who cannot "overcome their imperfections."
However, AI is still very limited in its ability to create real art. AI can make quick calculations and analyze all options without bias. But AI needs humans, because it cannot feign imagination and real creativity. Human creators can "visualize the bigger picture and can more easily develop strategies and theories for how the world works."
Rex speculated, "I don't think that machines being creative will discourage people from being creative, in the same way that my knowledge that there are better composers than me doesn't stop me from wanting to compose … Music is a way for us to express ourselves, and it doesn't lose that quality just because other beings – people or machines – can do it too."
U.S. Copyright Office Reviewing Safe Harbors
The U.S. Copyright Office announced a review of Section 512, which contains the safe harbors stipulation, reported Complete Music Update. The announcement came on December 31.
Safe harbors offer protection to tech companies whose servers or networks accidentally help in the distribution of unlicensed content. If distribution is found to be the result of user or an automated system, and there is no "takedown system" for rights owners, the tech firm is absolved of liability for copyright infringement.
Safe harbors have come up frequently in the music business this year because of creators frustrations over YouTube and other sites that have relied heavily on safe harbor protection to build "opt-out" vs. "opt-in" streaming services. Music rights owners have argued that this ability gives YouTube an unfair advantage in negotiations and gives "opt-out" services better rates that results in a "value gap" in the digital music marketplace.
The music industry has been clear that it is not calling for the total elimination of safe harbors. Record labels and music publishers have only called for the revision of safe harbor rules so YouTube can no longer count on protection, encouraging the video service to be more proactive about keeping unlicensed content off its site.
Before the current review by the U.S. Copyright Office, only the European Commission has been reviewing its copyright rules this past year, as part of its Digital Single Market initiative.
The Copyright Office explained that its review will include "the general operation of section 512's safe harbor provisions, the process for issuing takedown notices and counter notifications and the legal standards that apply under the statute." The Copyright Office is also asking for suggestions from those interested in the review and have put a deadline of March 21 on all submissions. Public meetings about the review will be held in the spring.
The tech lobby, led by giants Google and Facebook, is expected to fight against restricting safe harbors in both Europe and the U.S.