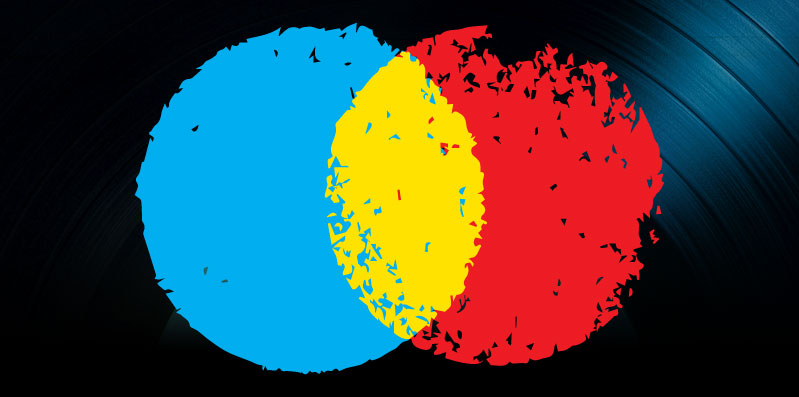 Spotify Penalties for Exclusives, Amazon's On-Demand Streaming and "Blurred Lines" Appeal News, August 30, 2016
Spotify denied claims it is punishing artists who have exclusives with Apple and Tidal. Also, Amazon said it is launching its paid streaming music service within the month. And legal representatives for Pharrell Williams and Robin Thicke appealed last year's "Blurred Lines" copyright lawsuit.
Spotify Denying Claims it is Penalizing Artists with Apple Exclusives
Spotify was accused of penalizing artists who had exclusives on Apple and Tidal this past week. According to Bloomberg Technology, Spotify has been "retaliating" against musicians who premiere new material on Apple Music by making their songs harder to find.
Artists who have Apple exclusive access to new music have also been told they will not be able to get their tracks on featured playlists once the songs become available on Spotify, according to sources.
Other sources who declined to be identified said that Spotify has been using these burying tactics for about a year, also penalizing artists who have given exclusives to Tidal. However, sources could not identify specific musicians who were affected.
Spotify continues to deny it alters search rankings, saying it is "unequivocally false." CNBC noted that punishing artists would not make sense for the world's largest streaming service; if users had a hard time finding music they wanted from major artists like Drake and Kanye West (who have brought new releases to Apple and Tidal prior to Spotify), they would not be pleased with their experience on the platform.
Spotify did not comment on any other charges levied by sources who spoke to Bloomberg and The New York Times, which included accusations that Spotify did not plan to promote releases from acts that went to rivals first. This particular strategy would make sense – signaling to artists that there are consequences to not offering Spotify access to their music. Apple and Tidal have gained artists' trust by giving them cash, equity and marketing support.
For example, Frank Ocean's new album Blonde had an exclusive on Apple Music this past weekend and will continue to be available only through Apple for another week or so. It is his first independent release, since his contract with Universal is at its end. When it is added to Spotify, Spotify will want to make it available to its 75 million customers rather than giving them a reason to go to Apple to get the next exclusive earlier.
But Spotify will also want to show Ocean and other artists that they should have chosen to let Spotify promote it from the beginning.
Blonde's release on Apple Music caused Universal Music Group's CEO Lucian Grainge to publicly state he wants to stop any more exclusives. However, no one will be able to stop Apple and Tidal from offering exclusives as long as they keep paying artists for the rights to them. This is the case because some mega artists on major labels have the popularity to get them.
Ocean is the most recent artist to become famous while signed to a major label and attempt to release music on his own. Prince was able to do it in the time of CDs and Radiohead attempted it almost a decade ago with In Rainbows.
Most artists who have left the majors to go independent have come back to labels for at least some portion of their music-selling and –marketing functions. In the Digital Age, it is somewhat easy to record your own music, but distributing it and promoting it is a bigger challenge. And even the most famous superstar artists like getting money prior to making an album, rather than trying to recoup money spent after the fact.
In the streaming era, it might be feasible for big acts to record material and give it to Apple, Tidal and Spotify "on their own terms," which means labels will have to work even harder to get the most popular acts to stay with them.
Amazon Launching its New Streaming Service Soon
Amazon is launching a music streaming service in September, said the Financial Times.
The company is at the end of the deal-making process with the world's biggest record labels. Amazon said it will charge subscribers $9.99 per month for the streaming service, matching rivals like Spotify, Apple Music, Tidal and Google Play.
Pandora is also reportedly at the end of negotiations with record labels.
Amazon has music streaming services with its Amazon Prime offering, but the library is very small, with just over a million songs. There are over 30 million songs on Spotify and Apple Music, and the new Amazon service is likely to match that number.
Amazon is also still working on its second, cheaper streaming service that would cost $5 per month and be only streamable on its Echo voice-controlled speaker.
George Howard, a professor at Berklee College of Music said the Echo will set Amazon apart from other platforms: "It's just because it's so darn simple to walk into a room and say, 'Alexa, play Dave Brubeck' … and it just sort of magically happens. The Amazon Echo is the growth point."
Spotify and Apple music lead the on-demand streaming market with 15 and almost 40 million subscribers.
Streaming sales were greater than sales from digital downloads for the first time in 2015, bringing in $2.4 billion to become the biggest source of revenue in the music business.
Howard noted, "It's the golden era for music consumption."
"Blurred Lines" Copyright Case Appeal Filed
Legal representatives for Pharrell Williams and Robin Thicke put in an initial filing to the Ninth Circuit Court of Appeals in order to overturn last year's ruling that said the artists' song "Blurred Lines" infringed on Marvin Gaye's "Got To Give It Up," according to Complete Music Update.
The latest filing pointed to copyright technicalities and questioned which components of "Got To Give It Up" were actually protected by copyright law. Last year's legal battle focused on the song rather than on the recording. According to U.S. Copyright Law, only the "core composition" of Gaye's song has copyright protection, not extra elements that were added in the studio. Thicke and Pharrell's attorneys have continued to argue that the "extra elements" are what make "Got To Give It Up" and "Blurred Lines" similar, not the core composition.
The judge presiding over last year's case agreed with Thicke and Pharrell on this particular point, even though during the trial itself he was not strict in making sure that attorneys for the Gaye family didn't talk about elements of "Got To Give It Up" that were not protected by copyright.
The judge banned the famous version of Gaye's song from being played in court because not all elements of the song on that recording are protected by copyright. However, lawyers for the defendants in that case said in the most recent filing that "the court erroneously allowed the Gayes' experts to testify about the sound recording anyway, including by playing their own musical excerpts based on the sound recording."
The legal filing added, "the court then instructed the jury that it could consider all this testimony in its substantial-similarity analysis, failing to instruct them to consider only the protectable elements of the copyrighted work and indeed pointing them explicitly to elements omitted from the deposit copy."
There were similar questions about what had copyright protection raised in the recent "Stairway to Heaven" plagiarism case that resulted in no charges against Led Zeppelin. Lawyers for Thicke and Pharrell brought this up in the recent appeal, along with the fact that the judge in that case briefed the jury on copyright law and its "complexities" prior to the start of the trial.
The filing said, "The importance of instructions that correctly filter out unprotected elements in popular music cases is illustrated by the jury's non-infringement verdict in the recent case involving Led Zeppelin's song 'Stairway to Heaven.' There, unlike here, the district court identified specific musical elements that were not protected by the plaintiff's copyright and directed the jury to 'disregard' such elements in assessing similarity."