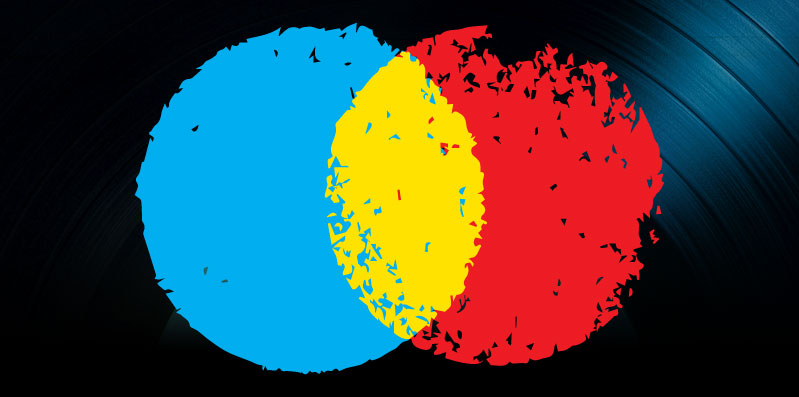 Spotify Hack, Music Piracy Shifting to Downloads and Streaming and Facebook Camera App News, April 26, 2016
Spotify denied a hack, despite the public appearance of hundreds of users' accounts information online. Also, a new report showed music piracy is migrating from torrents to direct download and streaming sites. And Facebook said it is working on a standalone camera app.
Spotify Denying its System Was Hacked
A list with hundreds of Spotify account credentials – emails, usernames, passwords, account type and other information – appeared on the Pastebin website last weekend due to a possible security breach, reported TechCrunch. Still, Spotify has continued to claim it was not hacked and that its "user records are secure."
If Spotify itself was not hacked, the method by which the account details were obtained were not clear, since they are credentials that only work on Spotify and not on any other website or streaming music site. The Pastebin post also showed the type of account (family, premium, etc.) and the country of origin of the account. The accounts listed are largely in the U.S., but some were from other locations worldwide.
Spotify stated, "Spotify has not been hacked and our user records are secure. When we find Spotify credentials, we first verify that they are authentic, and if they are, we immediately notify affected users to change their passwords."
TechCrunch contacted some of the users who were listed on Pastebin, and some had noticed strange activity on their Spotify accounts. Others reported that accounts they had on other websites for which they used the same login information were also affected.
Other hacks of Spotify information showed up on Pastebin in the past few weeks, but none were verified as the result of security issues.
New Report Showed Music Piracy is Shifting to Download and Streaming Sites
Pirate sites got 140 billion visits in 2015, but traffic is moving from torrents to direct download and streaming sites, according to a report from piracy tracking company MUSO. TorrentFreak also pointed out that traffic to private trackers has stayed the same for the past several years.
Even though file-sharing technology has not changed in quite a few years, the piracy landscape is still evolving. Data sampled from more than 200 million devices provided a comprehensive view into traffic flowing to different websites last year. MUSO tracked traffic to 14,000 of the biggest global piracy websites, which were visited 141 billion times over a 12-month period.
MUSO revealed, "Our data shows a rapid change in piracy behavior, with a large movement away from torrent usage, and growth in web-based piracy."
The tracking company also reported that there were fewer visits to torrent sites in 2015. In the period between January and December 2015, torrent sites showed 24-percent fewer monthly visits than during the previous year. Despite the decline, there were still 3 billion average monthly visits to torrent sites, 34.8 billion for the whole year.
Though the global number of visits to torrent sites went up overall, some countries saw a rise in traffic to torrent sites:  "Our data can split the … traffic by country, and shows that most countries follow this downward trend. There are however some notable exceptions, such as France, where torrent usage increased throughout the year."
The U.S. is still the country with the most torrent site visits – 3.6 billion annually. India and Russia follow with 3.3 and 2.7 billion visits, respectively.
The downward trend is mostly applicable to public torrent sites. Private trackers make up about four percent of all torrent site visits and were less affected. MUSO explained, "Unlike public torrent site usage, private torrent site visits started to increase again during the second half of the year, and ended the year with eight percent fewer visits per month."
The data collected in this report is just one part of a bigger study of the entire piracy landscape. MUSO is also studying piracy in film and television.
Facebook Developing Standalone Camera App
Facebook Inc. is in the process of creating a standalone camera app, reported The Wall Street Journal. According to Facebook insiders, the app is designed to encourage the 1.6 billion users on the platform to create and share photos and videos.
Facebook's "friend-sharing" team developed a prototype of the app, which opens to a camera like the one used on Snapchat. Another feature will let a user record video through the app for live streaming.
Insiders said that the project is in a very early phase and may never actually be released to the public. But it seems to be a response to Facebook's concerns that users are becoming more and more passive on the social network. Many users check Facebook at least once per day if not more, but few are actually sharing photos, videos and status message updates about their personal lives. The company has been trying to develop features on the platform that can reverse this trend.
Facebook's flagship mobile app opens to a personalized article feed, status updates and ads that entice users to click into content, but not necessarily to create it. Facebook's current platform differs from its Instagram app, which encourages users to share and edit their own images.
In June 2014, Facebook introduced its Snapchat-similar app Slingshot that allowed users to trade videos and photos that went away after 24 hours. Even earlier than that, it had a photo-editing-and-sharing app called Camera. Both were dropped after not striking a chord with users. The new app's live streaming "mode" will be one of the features that sets it apart from previous Facebook cameras.
The tech news website The Information released a study in early April that "original broadcast sharing" on Facebook had dropped 21-percent as of the middle of 2015, compared to 2014. Market researcher GlobalWebIndex polled Facebook users in the first quarter of 2016, and 33-percent of them said they had updated their profile status in the past month, with 37 percent saying they uploaded or shared their own photos. A year prior, those numbers were at 44 percent and 46 percent, respectively.
The camera app is just one of many tactics. The company has started to display post "reminders" at the top of some users' newsfeeds in 2015 based on a user's interests and location or on upcoming holidays, football games or television show premieres.
Even more recently, Facebook allowed some users to post collages from their recently-taken photographs. Last month, the company bought video-sharing app MSQRD. This app allows users to adjust photos using filters and also lets them "swap" faces with others in the photo.
Facebook's new camera app is unlikely to resonate with users who are more and more reluctant to download even more apps to their mobile devices. Even Facebook argued against "chatbots" within its Messenger mobile app in January and deleted three of its unpopular apps from Apple's App Store and Google's Play store.