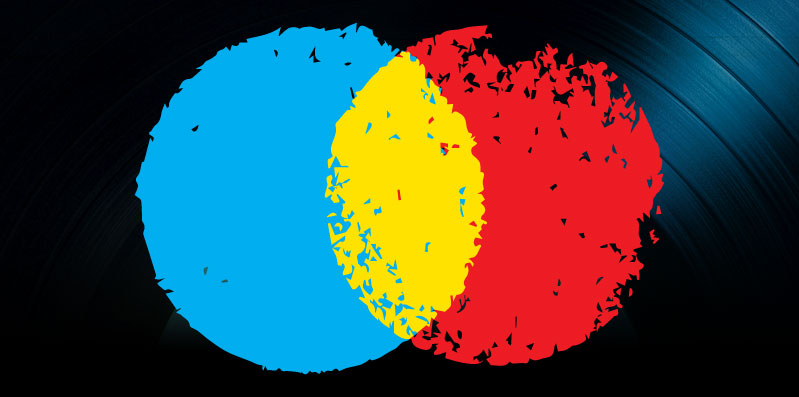 SoundCloud and Universal Music Group Partnership, Songkick Live Ticketing Lawsuit and iTunes Radio Shutdown News, January 18, 2016
SoundCloud andUniversal Music Group (UMG) reached a licensing agreement. And experts debated how anti-trust lawsuit filed against Live Nation and Ticketmaster will affect the live music industry. Also, Apple announced the shut-down of iTunes Radio.
SoundCloud and UMG in Business
Universal Music Group and streaming music platform SoundCloud finally reached a licensing agreement on January 13, announced a press release. The agreement will bring UMG's artists in on a variety of new opportunities to get their music out to old and new fans.
Through the agreement, SoundCloud will get access to UMG's roster of recording artists and songwriters signed to Universal Music Publishing Group as SoundCloud rolls out its new subscription service in the U.S. and abroad later in 2016. UMG labels and its publishing company will be able to use SoundCloud's promotional tools and metrics analysis system in order to give songwriters the chance to earn additional revenue and grow fan relationships.
SoundCloud has hit some roadblocks in its ongoing attempts to secure deals with major and independent labels while preparing to set up its new subscription service. In 2015, SoundCloud raised about €32 million in debt funding while trying to score licensing deals with major labels and other music copyright holders and still generate revenue, according to Tech.eu.
In an official statement about the new licensing deal with SoundCloud, Chairman and CEO of Universal Music Group Lucian Grainge stated, "At UMG, we have long-embraced empowering entrepreneurs and innovative services such as SoundCloud … With this partnership, we're ensuring recording artists, songwriters and labels benefit, both creatively and commercially, from the exciting new forms of music community engagement on SoundCloud. We look forward to working with SoundCLoud and supporting the company's evolution into a successful commercial service."
SoundCloud Founder and CEO Alexander Ljung echoed Grainge's excitement: "With this partnership with UMG we will further strengthen and grow the unique community we've built over the past seven years, where multiple forms of expression can live and where artists at every stage of their careers come to create and share their work … Bringing together the world's largest audio platform and the world's largest music company means we are able to further expand SoundCloud's role as a critical platform for creators and open up its benefits to UMG's extensive roster of artists."
Songkick vs. Live Nation and TicketMaster: Will Ticketing Companies' Reputations Remain Intact?
Songkick filed a lawsuit against both Live Nation and Ticketmaster in late December for anti-trust violations, anticompetitive behavior and "intentional interference," reported Billboard. But Billboard said it now wonders how will this lawsuit affect the "artist-friendly" reputation of the world's largest concert promotions and ticketing companies?
Songkick's 68-page complaint, filed on December 22 in U.S. District Court of Central California alleged that the two companies use their "vastly dominant positions" in the live event and ticketing industries to engage in illegal practices. The complaint mentions "industry data" showing 70 percent of ticket sales coming through Ticketmaster.com and also said that Live Nation "controls more than 60 percent of the concert promotion services market and it promoted 22 of the top 25 global tours in 2014."
This is not the first time Ticketmaster has been called out on "fan club" ticketing. The jam band String Cheese Incident filed a suit in August 2003 stating that Ticketmaster used "monopoly power" and long-term contracts in order to interrupt String Cheese Incident's direct-to-fan ticketing. In the 2003 lawsuit, SCI Ticketing – a partnership built between the band and its touring company Madison House, which is now part of AEG Live – claimed Ticketmaster directed client venues and promoters to stop supplying SI Tickeitng with inventory for SCI and other clients.
Ticketmaster parent Live Nation's CEO Michael Rapino has built a brand during the past decade based on the "artist-friendly" concept, and many in the industry wonder if this latest lawsuit will damage that.
Back in 2003, Ticketmaster counter-sued SCI Ticketing for "attempting to break valid™ contracts for its own self-promotion and monetary gain." The company alleged that SCI Ticketing was trying to use the Ticketmaster infrastructure without paying: "SCI essentially wants to skim the best, most easily sold tickets, and leave Ticketmaster and its clients with the job of selling the rest … This is in spite of the fact that Ticketmaster has a contract granting them the privilege of selling their tickets on an exclusive basis."
Just as it was then, a lot is riding on this lawsuit, both financially and in regards to perception of Ticketmaster, etc. Songkick handled Adele's recent fan club pre-sale ticketing for her upcoming tour, and this got the industry's attention. Pre-sale in the UK and Europe hit some snags, but was perfected for ticket sales for her North American tour dates. This has put Songkick into the "big leagues of the specialized global ticketing marketplace."
The new case is slightly different from the one filed in 2003: It is about inventory that has been set aside specifically for presales. Live Nation likely does not want to be known for a "David versus Goliath battle" that would expose its inner workings, and Songkick cannot afford to be seen as litigious as it rises to prominence and has to find a way to coexist with Ticketmaster and Live Nation, companies which will not soon disappear.
An industry insider clarified, "The difference between what [SCI Ticketing] was doing and Songkick is that Songkick is a fully-functioning, real-deal artist ticketing company trying to compete and make a living … and Ticketmaster continually moves the goalposts around. At this point, with all these arbitrary fan club requirements that bands are supposed to do, no one really knows what they are, what they mean, or if they're even applicable."
Songkick also charged that Ticketmaster threatened one of its artist clients by denying the client the right to use its paperless ticketing solution designed to cut down on scalping. Also alleged was that Ticketmaster would not provide marketing support if the client used Songkick instead of Ticketmaster for presale.
The complaint also called Rapino out directly for having "personally and repeatedly engaged in the anti-competitive acts giving rise to this complaint." This directly calls into question the CEO's insistence that he is running a company that is artist friendly. If any of these allegations are true, Live Nation's image could be damaged, even if the company wins the lawsuit overall.
A source with close knowledge of the situation said a settlement is most likely, but it could be far in the future: "It's such an easy settlement: you go sit in a room and work it out … I think that's all the Songkick guys want: 'tell us what the rules are so we can play by 'em and build a business."
Apple Eliminating Free iTunes Radio Service
Apple announced the January 28th shutdown of its ad-free streaming iTunes Radio platform, said Ars Technica. Users who preferred the service, which was similar to Pandora, over Apple Music are being told to move to Beats 1, the live radio station launched along with Apple Music last year.
Apple Music subscribers can also create radio stations based on artists or songs, but they must pay the monthly $9.99 subscription fee in order to do that.
iTunes Match users will also lose their ad-free version of iTunes Radio. The company stated the reason: Apple Music provides a very similar song-matching feature and ad-free iTunes Radio, so the old platform has become redundant.
iTunes Radio launched in 2013. Its benefit was that songs played on stations could be easily purchased from the iTunes Store and added to a user's library. However, it was never meant to be an unlimited music streaming service like Spotify, Rdio, Google and others that were available at the time.