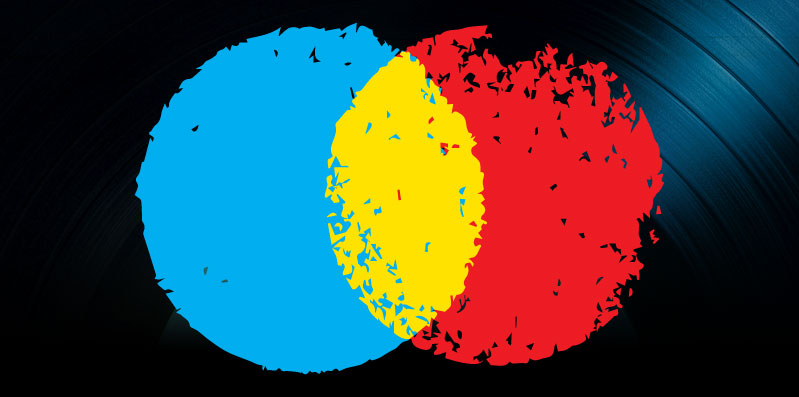 Sony Music's New Streaming Strategy, Spotify Paid Subscribers and Paul McCartney Publishing Rights, March 22, 2016
Sony Music said it is testing a new release strategy to help adapt to the continued shift to streaming music. And Spotify hit 30 million paid subscribers. Also, Paul McCartney filed a claim to take back his publishing rights in 2018.
Sony Music UK Testing Streaming-Friendly Major Label Release Strategy
Sony Music UK said it is testing a new release strategy that could help major labels adapt better to the new streaming-centric market. According to The Drum, the label is abandoning "short release windows" in favor of longer marketing cycles. Sony's belief is that making marketing cycles for new singles and albums longer and creating a "continuous loop" will keep listeners coming back again and again to listen to artists' streams and bring in more money for major labels and their artists.
Major labels have been penalized financially for their inability to shift smoothly from an analog world to a digital one. And question that has eluded them since streaming became king is "How can money be made from acts now that people are more likely to stream tracks rather than purchase?" Sony UK's senior director of insight Daniel Hall said the answer is in accepting that "there is no purchase journey to start with."
Hall added that spreading out marketing campaigns over a lengthier period than before means creating a loop that brings people back to Sony's music catalog again and again. Whether on Spotify, YouTube or on any other streaming platform, labels need to work to get people listening as often as possible in order to increase sales figures.
Sony's shift in thinking has been sparked by changes in publishing and fashion industries; industries such as these have been lately focusing on keeping people "engaged" and trying to "commercialize" how much they understand consumers instead of just trying to aggressively sell products.
Hall hired marketing consultants Redscout to advise Sony on the latest strategy. He explained, "We're the canary in the mine in terms of digital disruption and our business model is permanently evolving … Now we're moving from a product model to one that's increasingly about access rather than permission. Streaming is becoming the biggest part of the audience and if you project over the next couple of years, it's going to become an important platform."
The specifics of Sony UK's new marketing strategy have yet to be revealed, but it will be based on the fact that people are listening to music, and companies have access to insight about their behavior.
Head of strategy at Redscout Dan Hauck clarified, "It's a way of joining up all the different marketing parts because at the moment people are pushed along this journey but at the end there is no purchase … You wouldn't put all your marketing efforts into the first two weeks of an album just to get a few sales; you'd think about all the things you need to do within that 'continuous loop' to connect with people,  whether they're using social channels or a music platform or through a traditional advertising campaign … we just want them to listen as much as we can get them to because that's how [record labels] now need to make money."
Sony admitted it cannot get that level of personalization by itself and is seeking out partner companies to help get a full picture of metadata from listeners. For example, Hall said Sony could work with hotel chains in order to "understand the mindset people are in so you can start to be relevant in those moments." Hall said he is most interested in rejuvenating old tracks from Sony's back catalog in order to make the best use of all assets and increase sales.
Hall went on to describe the mindset of the strategy:  "At the moment it's about getting the concept right and thinking about how the consumer engages with our artists and our content in a more relevant way … The opportunity for us moving forward is how we can anticipate the way people are going to behave, and what metrics and analytics we can use to determine the types of artists they're going to want to listen to."
Investments will be informed by the results of a six-month-long research project that was able to unearth new attitudes towards music and how people are actually currently listening to it. Hall clarified, "Music is a lot more intimate than It used to be and it almost serves more of a functional role in people's lives in the sense that it enhances other activities because it's a lot more accessible."
Sony's new strategy will currently focus on the UK music market, but it could expand to others in the future. Last month, Sony Entertainment chief executive Michael Lynton admitted that his business needs to change the way it releases music in a way similar to how Hollywood studios start with bigger money makers like theaters before moving onto low-revenue channels like Netflix.
Spotify at 30 Million Paid Subscribers
Daniel Ek, Spotify CEO and founder said on March 21 that the streaming service reached 30 million paid subscribers. The announcement was made via Twitter and made with reference to President Obama's visit to Cuba:  "We have 30 million @Spotify subscribers, but none of them are in Cuba … yet. So cool to see Cuba opening up!"
According to Billboard, Spotify reported 20 million subscribers in June. By the end of 2015, that number was up to over 25 million. Apple Music is Spotify's most formidable competitor at 11 million paid subscribers.
Paul McCartney Seeking Publishing Rights for Beatles Catalog
Paul McCartney filed a claim with the U.S. copyright office in order to regain his publishing rights when they become available again in 2018, reported The Guardian.
The publishing of The Beatles' catalog now belongs to Sony/ATV Music Publishing. However, U.S. copyright law permits living artists to apply to take back rights 56 years after their original publication. The Lennon-McCartney catalog will be the first available in 2018.
McCartney started the process of taking back his half of The Beatles' publishing in December 2015. The U.S. copyright act of 1976 stipulates that a songwriter has to file a claim with the copyright office two, to 10 years before the 56 years are up. McCartney filed a termination notice for 32 songs. Regardless of the outcome, John Lennon's half of the publishing on all the songs they wrote together will stay with Sony/ATV, as the company made a deal with Lennon's widow, Yoko Ono.
The Beatles lost publishing rights early in the band's history. Lennon, McCartney and manager Brian Epstein and publisher Dick James founded the company Northern Songs in 1963, but James sold his stake to UK firm Associated Television (ATV) in 1969. Lennon and McCartney tried to get their rights back, but failed. And music manager Allen Klein also tried to set up a deal for The Beatles' Apple Corps to buy out ATV, but was not able to make it happen.
Michael Jackson purchased ATV Music for $47.5 million in 1985, then joined his catalog with Sony in 1995, which was the beginning of Sony/ATV. After experiencing financial difficulties, Jackson struck a deal with Sony that gave it the right to buy his half of the catalog. Last week, the Jackson estate announced it will sell its half of Sony for $750 million.