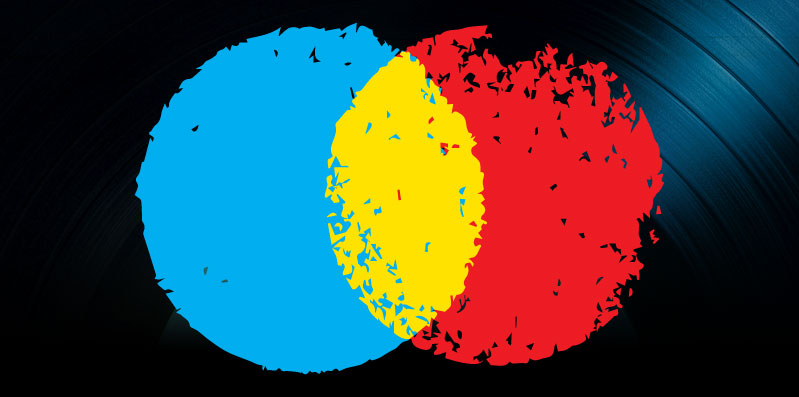 Shazam Music Distribution, Facebook Live Video and Pandora Browse, February 1, 2016
Shazam entered the music distribution space. And Facebook made its live video feature available to all U.S. iPhone users. Also, Pandora added a new music discovery feature.
Shazam Entering Music Distribution
Shazam announced its foray into music distribution, reported the Wall Street Journal's Digits blog. Previously, Shazam users used the app to identify unfamiliar songs they heard on the radio or at restaurants and other businesses. Now Shazam will offer music that is only available on the app.
RCA Records and Mick Management recently used Shazam to market the new Ray LaMontagne album Ouroboros, which will be released March 4. They sent postcards to 500 of LaMontagne's biggest fans, who then could focus their phone cameras on the postcard inside the Shazam app to follow the singer/songwriter on the app and access a song that has not yet been released to the public. An additional single that was only made available to postcard recipients has already been released.
This marks the first time Shazam Entertainment Ltd. Has promoted music ahead of an album launch. The company is planning to partner with other artists on similar campaigns in the future.
Greg Glenday, Shazam Chief Revenue Officer said, "I think this will give people an idea on how to use us as an engagement tool."
Shazam enjoys over 120 million monthly users, and debuted its image-recognition feature in 2015. It made "Shazam-able" concert posters for Florence + the Machine in October that gave fans the opportunity to win concert tickets. In January, Shazam also launched a promo for Showtime's new series Billions that let fans Shazam dollar bills in order to unlock secret show content.
Facebook's Live Video Feature Now Widely in the U.S.
Facebook made its live video feature available to all U.S. iPhone users on January 28, said AdWeek. The company tested it out on select users in December.
Vadim Lavrusik, product manager announced the rollout in a Newsroom post. He added that live video will be available in other areas of the world "over the coming weeks" and that it is also being developed for Android devices.
Live videos from public figures and friends will now appear in users' news feeds. Users can click or tap the subscribe button while viewing the videos in order to get notifications when more live videos by these friends or public figures are posted.
Lavrusik explained the specifics of the new feature: "To share live video, tap on update status and then select the live video icon. You can write a quick description and choose the audience that you want to share with before going live. During your broadcast, you'll see the number of live viewers, the names of friends who are tuning in and a real-time stream of comments. When you end your broadcast, it will be saved on your Timeline like any other video, which you can then delete or keep for your friends to watch later."
Pandora Adding Music Discovery
Pandora launched a "Browse" section in order to promote new music discovery. According to The Next Web, it is another push by the company designed to help it better compete with Spotify and other on-demand streaming services. Pandora recently bought Rdio and also introduced a personalized radio station.
"Browse" will change and add new artists based on users' listening activity. New music can now also be previewed on a station before being added to users' stations list.
"Browse" is the first Pandora feature that allows users to have some input into the kind of music they discover. Previously, they were just given recommendations. This feature is important if Pandora wants to continue to keep pace with Spotify and Apple Music.
Pandora also now offers metrics that reveal how many people are listening to a specific station so users as well as artists can get a better idea of the music's popularity and distinguish the "hidden gems" from the mainstream hits.
The Pandora app will also be adding some other features. Users can organize their stations by recent use or alphabetical order. There is also a new artist page that offers more available information. Also added was one-tap access to the mini-player, located at the bottom of the app.
"Browse" is available on iOS in the U.S., Australia and New Zealand, but will be launching on Android shortly. It is not currently available on the desktop version of Pandora.