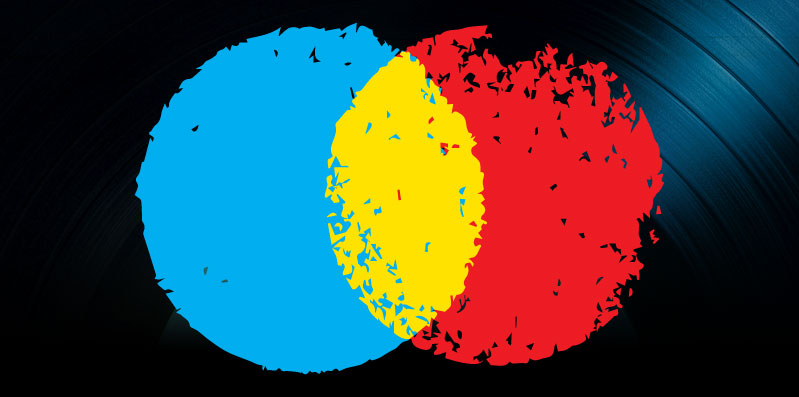 Periscope Success Story, ASCAP and BMI Consent Laws and Spotifys Release Radar News, August 9, 2016
A singer/songwriter showed how Periscope can help build fan engagement and income. Also, the Justice Department decided not to change the consent decrees that govern two major PROs. And Spotify launched Release Radar for new and emerging artists.
Periscope Adding to Artists' Marketing Efforts
A Los Angeles-based singer/songwriter showed how adding Periscope to an artist's marketing tools can significantly increase fan engagement. Musician and Digital Music News contributor Ari Herstand highlighted the work of Los Angeles-based artist Clare Means, who used the platform to increase the impact of her busking efforts.
Means has been working as a full-time musician for eight years, supporting herself almost entirely through street performing. In September 2015, she decided to start using Periscope to broadcast her performances, including a link to her website and a PayPal.me link for tips in her Periscope bio. While she started with just a handful of fans tuning into her scopes, scoping every street performance (which happened almost every day) helped her build up an engaged audience of followers. Soon, they started tipping and buying her CDs. Some tipped her $50, others tipped her $200.
By the end of December, she had 1,000 Periscope followers. She started Periscoping from home to increase her reach, taking requests and asking other questions in order to get her followers involved in her work. After getting picked up by a tastemaker and big Periscoper, she expanded to 20,000 followers. Other Periscope users encountered her on the Santa Monica pier where she performed regularly and as of this month, she has over 34,000 followers and counting.
Means said her success has been largely due to her efforts to invite them to interact with her during her scopes and making an effort to get to know her regulars personally. As a result, her fans have also started engaging with each other/chatting during the scopes and forming a fan club. She said, "They're friends with each other. Regulars talk amongst each other. Scopes are almost like a chat room.
Means noted that on the street, people will usually only tip a dollar or five "if they are feeling generous." On Periscope, people can tip much larger amounts because typing in higher numbers is possible and easy without having cash on hand. Last month, a fan tipped her $700 to help her buy a guitar when she shared that hers had blown over on its stand during a set break on the street. Others buy her CDs from her website because the link is easily accessible from the Periscope site.
When asked what advice she would give to musicians who want to get started on Periscope, Means shared, "Consistency is very important. Early on, you may only get a few people here and there tuning in, but if you interact with them, respect them and give an entertaining experience they'll follow you and come back."
She also said that thanking people for sharing your music and tipping is critical, as is saying a personal "hi" to the regulars. Also, "Take requests. Try to interact as much as possible." She said to try different songs, different settings and maybe even different instruments to "mix it up."
Means often improvs during her home scopes and takes topic requests for songs made up on the spot. One of her Christmas songs emerged out of one of these sessions. She said that when she asks her viewers to share her scopes and invite their friends, they usually do it.
Also, "the quality of the fan is more important than the quantity." Means encouraged musicians not to get hung up on the number of followers they have on Periscope: "You can still make good money even if you have less than 1,000 followers."
Means averages 6,000 total viewers per scope. She busks for two, to four hours and scopes the entire time, so she has 200-plus people tuning in at any given moment. Sometimes, she has as many as 10,000 people tune in during the course of the scope.
Herstand said he believes that Means' success just proves that the new music business can be profitable if artists are willing to leverage its possibilities: "The way to make it as a musician in the new music business requires getting creative with the tools available. There is no one way to make it as a musician anymore … You can bitch about Spotify royalties until you're blue in the face or you can get creative with all of the new tools available to build a fanbase and make a living in the new music business."
Justice Department Leaving ASCAP and BMI Unchanged
The U.S. Justice Department said it will not change the 75-year-old consent decrees ruling ASCAP and BMI. According to the Los Angeles Times, it will only change the licenses for the underlying compositions rather than the actual recordings.
ASCAP and BMI have tried to be more flexible in the way they negotiate licensing deals, but the Justice Department decided it wanted to make them less so. The two organization must issue full licenses to all songs in their catalogs, including the ones featuring songwriting teams that they do not completely represent.
Both PROs said they will challenge the department's decision with Congress. If the JD's judgment stands, online music services would be the only to benefit. A declaration that ASCAP and BMI must give full licenses to anyone who wants them will force the industry to rethink Top 40 and hip-hop, where songs are put together by a team of unaffiliated producers and writers. Songwriting groups explained that the JD's decision will also discourage collaboration.
ASCAP and BMI were founded in order to help songwriters and publishers efficiently negotiate licensing deals with thousands of radio stations, bars, restaurants and other businesses and groups that play music publicly. The Justice Department filed antitrust lawsuits against ASCAP and BMI out of concern for price fixing by songwriters in 1941. The consent decrees signed that year have continued to force the two organizations to license their entire catalog to anyone who wants one, at a fee negotiated or set by a federal judge in court.
Although the decrees have been updated since the '40s, songwriters and music publishers argue they are being short-changed in a market that is quickly changing, stuck with too-low royalty fees
Some artists want ASCAP and BMI to handle some of their licensing, but then negotiate individually with Spotify, YouTube because they feel the songs they control are worth more than what ASCAP and BMI are collecting. Others do not want to participate in free, ad-supported streaming services, where royalties are lower than they are with fee-based services.
The most recent court battle interpreted consent decrees as an "all-in or all-out" proposition. Those who sign with ASCAP and BMI have to be a part of every licensing deal the organizations negotiate.
In 2014, ASCAP and BMI asked the Justice Department to allow them to let music publishers take their songs away from some licensing deals, especially those made with online services. Last week, the Justice Department refused, claiming withdrawals might cause too much confusion, as individual publishers may not have complete rights to songs in their catalog. For instance, a publisher might represent only half of a songwriting team.
To ensure the blanket licenses demanded by consent decrees offered insurance against infringement claims, the Justice Department ruled ASCAP and BMI must each provide full licenses to songs in their catalogs, even if they do not represent all songwriters and publishers credited on these songs.
The Department will force ASCAP and BMI to search through their catalogs and get rid of all the songs for which they cannot legally offer full licenses. This list includes works by songwriting teams whose members cross PROs or those who have banned each other from granting full licenses, among others.
This decision also gives bars, restaurants and music services greater incentive to get blanket licenses from fewer PROs. Many may count on an ASCAP or BMI license to give them a catalog big enough to fulfill their needs. This will create "an administrative nightmare" as publishers and PROs try to dole out royalties to unaffiliated songwriters who are co-writers on catalog songs. And some will be co-writers who are with SESAC, which is not covered by the consent decree. Unless these songwriters rework agreements with fellow songwriters, they will have to take the royalty rates negotiated by ASCAP and BMI without argument.
As the dust settles around the decision, how publishers' and songwriters' methods of payment by ASCAP and BMI will be affected is unclear. As it currently stands, if one PRO owns 40-percent of the rights to a song and the other holds 60-percent, they each pay the relevant percentage to their own members. The Justice Department claims this practice will continue. However, this assumes that music services, bars and other establishments will keep getting blanket licenses from both organizations.
By requiring full licensing by ASCAP and BMI, the Justice Department might pae the way for publishers to partially withdraw and negotiate separately with online services that are able to satisfy concerns about accounting and payment.
The mandate for full licensing by ASCAP and BMI will likely discourage songwriters and publishers from affiliating with any other PROs.
Spotify Launching Release Radar
Spotify announced a new music discovery tool called Release Radar that will highlight releases by new and emerging artists on Friday, the universal release date. Billboard reported that this algorithmically generated, personalized playlist will help highlight new records by undiscovered artists.
The service will put together a two-hour-long playlist each Friday, featuring new music from artists fans follow plus additional suggestions that are in line with users' specific tastes.
Spotify's Discover Weekly feature, which launched in July 2015 served a similar purpose – to help customers find "gems" within its huge catalog. The feature has garnered five billion track streams as of May 2016 and represents a lot of lesser-known artists. Spotify claimed that more than 8,000 artists "get more than half of their listeners" from Discover Weekly each month.
Release Radar is not unlike New Music Friday, an ongoing playlist of new releases from new artists that Spotify maintains. Spotify said it continues to make simplifying and fine-tuning its music discovery features a top priority. Currently, it is its great skill at music discovery that puts Spotify ahead of Apple Music, which has been focusing on exclusives.