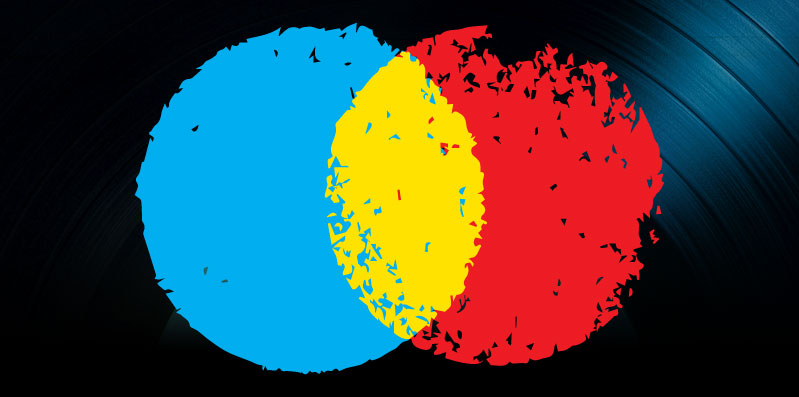 Pandora and Music Reports Partnership, YouTube and the DMCA and Facebook Share Feature News, June 7, 2016
Pandora partnered with a rights administration platform. Also, major labels and artists called for a revision of the DMCA in the midst of their on-going battle with YouTube. And Facebook ran a small test of a new feature that would allow users to more easily reach friends with relevant posts.
Pandora Partnering with Music Reports
Pandora announced a partnership with rights administration platform Music Reports in order to help it roll out its upcoming on-demand streaming service, said Music Business Worldwide.
Pandora's move to work with what it called "the world's most advanced rights administration platform" was inspired by the recent string of royalty lawsuits filed against Spotify. The streaming music platform was hit with over $150 million-worth of class action lawsuits in 2015 over missing or faulty mechanical royalty payments to songwriters and was forced to settle with writers via the NMPA.
Pandora said the Music Reports deal will "provide open deal terms and 100 percent reporting transparency through its online digital rights marketplace."
The licensing opt-in platform will "give music publishers greater insight into and control over how their catalog of musical works is being enjoyed, and offer consistent rates across the industry."
Founder and CEO at Pandora, Time Westergren explained, "As we expand the listening experience at Pandora, it's important that we continue to ensure music makers are not only accurately and fairly compensated, but also have more control and greater transparency around the use of their art … That's why Music Reports' opt-in licensing and full reporting infrastructure is so important."
Bill Colitre, Vice President and General Counsel of Music Reports, Inc. added, "Pandora and Music Reports share a commitment to comprehensive licensing solutions so that royalties properly flow to publishers and songwriters … Music Reports is in a unique position to reach every active publisher in the market, ensuring Pandora can offer them all the opportunity to participate in these new services, on the same terms. This is another huge step forward for music licensing in the United States."
Music Reports accounts can be requested by any music publisher, giving full access to the platform's licensing and royalty reporting details.
Major Labels and Artists Calling for a DMCA Revision
Musicians and managers felt a renewed push to improve the royalties they earn through YouTube after a March RIAA report indicated that vinyl record sales in 2015 brought in more revenue than YouTube. According to The Verge, major industry players such as Irving Azoff along with artists Katy Perry, Billy Joel and Rod Stewart have petitioned the U.S. government to amend the Digital Millennium Copyright Act (DMCA) as major labels renegotiate YouTube deals.
The music industry said that the DMCA, passed in 1998 is outdated and must be rewritten in the evolving music industry. The most common complaint is that the take-down process for content that is not licensed is too complicated and, thanks to the Safe Harbor provision, allows for content to be easily put up again after it has been taken down with no consequences.
Experts have warned that changing the rules that govern Safe Harbor in particular might have a problematic impact on the industry as a whole and on the YouTube community; it could make smaller companies and users fall victim to lawsuits, takedowns and censorship.
Matthew Schrupers, vice president of law and policy at the Computer & Communications Industry Association explained, "Undermining the reliability of the DMCA safe harbors would be disastrous for the Internet economy. And it isn't just the large, well-known Internet platforms that would be affected."
But the music industry pointed out that the Safe Harbor provision is biased against rights holders. An unnamed music executive stated, "It puts all of the cost of copyright enforcement on the backs of copyright holders."
YouTube claimed that 99.5 percent of copyright management on sound recordings on the platform happens through Content ID, an automated process that takes most of the work away from copyright holders. Copyright holders just have to upload their songs once, and YouTube's algorithms analyze it. YouTube also said that rather than take down music, major labels have made the choice to monetize 95 percent of the content identified by Content ID.
Labels argued that Content ID does not identify everything on the platform. Universal Music Group filed a complaint to the U.S. Copyright Office as part of its DMCA review that questioned the efficiency of YouTube's Content ID system. A footnote claimed, "[Universal Music Publishing Group] estimates that Content ID fails to identify upwards of 40% of the use of UMPG's compositions on YouTube."
RIAA CEO Cary Sherman said the DMCA has been "exploited" by companies like Grooveshark, which he said is a "pirate": "The DMCA has become a problem because companies that were clearly pirates could hide behind it." YouTube enjoys its own category because it is a legitimate company, but still cannot take advantage of the DMCA in order to negotiate better deals because the content will likely stay up on the platform even if labels and others don't want it to be there.
Sherman added, "That's a Hobson's choice for any company, they either get some revenue, but way below market, or they get no revenue and spend all their time and money trying to take down all the tens of thousands of illegal copies that are on YouTube, which is a near impossibility."
Sherman suggested that a notice and "stay down policy" that did not force copyright holders to keep filing notices for the same content repeatedly might be an ample response to music industry complaints: "If when an illegal file were taken down it stayed down, so that it didn't get repopulated immediately afterwards, that would make a big difference. What you took down today you don't have to take down again tomorrow. That would be a huge improvement over the current situation."
Still, industry analysts like Schrupers and others pointed out that YouTube does offer extremely advanced copyright protection: "It is important to recognize that while complaints about the DMCA often cite YouTube, YouTube is actually one of the few platforms that already offers what complainants ask for."
Content ID is able to automatically block copyrighted songs from being uploaded on YouTube after a copyright holder provides a track for reference. Still, YouTube claimed that labels only go for that option for five percent of their content.
Music industry sources countered this argument by saying that labels are not given a choice except to monetize content. Warner Music Group took its content from YouTube in 2008 and in the nine months it kept the content off, it said it spent $2 million just trying to keep it off. The company also filed a complaint with the U.S. Copyright Office that said, "WMG views these efforts as having ben largely unsuccessful."
Schrupers said he has a theory as to why the music industry is suddenly pushing this issue with the DMCA now: "The cognitive dissonance of the music sector complaining about a platform that already offers what they're demanding can be explained by the fact that these complaints are being raised in the context of the major labels preparing to renegotiate licenses with YouTube."
The problem between the music industry and YouTube related to the DMCA is not new. Despite pushing the issue for years, Congress has not budged much on changing copyright law to accommodate the evolving digital marketplace.
Now, the labels are seeking more revenue per stream in their next deals and have a solid argument. The growth rate of music streaming on YouTube and the growth of revenue on the platform do not match up. Both Spotify and Pandora faced similar issues, which they addressed.
The music industry said it knows changes to the DMCA are not likely to happen. Sherman admitted, "We know that's a tough road … The reality is that Congress has not shown itself to be capable of enacting non-controversial legislation, let alone anything that would be controversial. So we're very realistic about the fact that this would be a steep hill to climb. But we also feel like it would be irresponsible of us not to inform policymakers that there's a problem – a very serious problem that needs attention."
Sherman concluded, "We're an industry that is already 70 percent digital … We get it, we understand that our future is streaming. That's where all the indications are, in terms of future revenues. We just want to make sure, therefore, that the laws that undergird a streaming business model economy will support a sustainable music industry in this new world."
Facebook Running a Test of New Share Feature
Facebook said it is running a "small test" of a new feature that will let users send notifications to certain friends alerting them about posts that will interest them.
A SocialTimes reader confirmed he was part of the test and said the feature let him send notifications to ten friends at a time. If enabled for the larger Facebook community, the feature could allow users to give their posts greater reach.
A spokesperson from Facebook confirmed the test: "When you make a post that is particularly interesting to certain friends, you want to make sure they see it. Instead of tagging friends in the post or the comments section, we're testing a more discreet option to alert them of your post by sending them a notification."