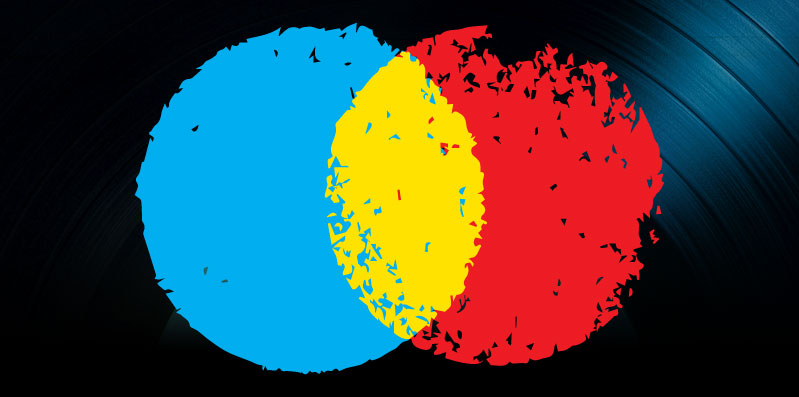 New MUSE Platform, Instagram as Pay to Play and Sync Licensing News, January 25, 2016
A new music blockchain company said it aims to better monetize music for artists and labels. And a study reported that Instagram became a pay-to-play platform in 2015. Also, experts revealed that music supervisors are not only looking for new tracks.
Blockchain Aiming to Better Monetize the Music Industry
Fintech platform OpenLedger and Danish bitcoin exchange CCEDK recently partnered with music-oriented blockchain MUSE to create a PeerTracks, a company that can monetize music as easily as peer-to-peer platforms distributed it 15 years ago.
According to Forbes, PeerTracks is a music streaming and retail platform and the first of its kind to use the MUSE network. The service is designed to help artists get more of their sales income than before, upwards of 90 percent. Artists create a profile, get their account verified and start uploading content.
MUSE is a "third-generation" blockchain, which means is as faster transaction speeds, confirmations and more scalability than second-generation blockchain technologies, which started with Bitcoin (capable only of tracking Bitcoin).
PeerTracks is the music app that holds audio files, which can be sent by request to users. It connects fans with artists more directly than before during the sales process and allows artists to receive as much as 95-percent of their sales. Smart contracts also ensure that necessary payments are sent to the artist, labels, PROs or other entities to satisfy copyright.
Out-of-date, conflicting copyright databases and the convoluted royalty collections processes as well as the non-scarcity of digital goods in the industry have made collecting royalties hard for artists and getting non-pirated music more difficult for fans. MUSE is a "membership organization in the Cloud" and could become a global database for copyright information.
President and co-Founder of PeerTracks, Cédric Cobban explained, "Since MUSE comes baked in with Marked Pegged Assets (MPAs) functionality, it ensures that all its participants, who aren't crypto traders, have a great user experience since they do not have to deal with volatility or the need to wrap their minds around unfamiliar denominations."
Of course, paying in cryptocurrency means users have to pay in a currency that might be unfamiliar to them. A bitcoin is $400; therefore, to price a song, someone must pay a fraction of a bitcoin (for example, .00017 BTC). Other crypto currencies are worth fractions of a penny, so a song could be priced at 8,000 units in another one.
This makes sometimes determining pricing – or royalty income – "on the fly." And crypto currencies are volatile. So, someone can earn $50 today, but find out they are only earning $37 for the same product the next day.
Still, Cobban claims to have figured out how to eliminate this problem: "Our crypto-USD solved both of those issues, since they track the value of a USD and everyone pretty much understands that $40 for a song is too exensive."
And OpenLedger, via its Danish registrar CCEDK is offering a gateway that allows anyone to buy MUSE for USD using the OPENMUSE/OPEN.USD market. Therefore, on PeerTracks and other platforms attached to the MUSE network, all payments made and all income generated by artists are in crypto-USD. Cobban said this is "so there is no confusion about how much a track costs and no issues with crypto's trademark volatility."
MUSE also uses Smart Contract technology, so it can store information for specific songs. Data including song title, performing artist, International Standard Recording Code (ISRC), master recording copyright ower, etc. can be saved to the blockchain. This data will create a public database for music-related meta data and other information.
And Smart Contracts are also a way to "program" money. As an example, someone can use the "Automatic Royalty Payment Splitter in order to write down the rules to follow when certain payments are received.
According to Cobban, "The value of smart contracts is that it allows non-lawyers to verify legal standing. It allows Facebook or YouTube to automatically identify and enforce authorized linking/posting … Without the smart contract there is no way for services such as Facebook or YouTube to automate the enforcement of contracts. This bottleneck removal makes it much cheaper and convenient to purchase music licenses."
CCEDK/OpenLedger/PeerTracks will also offer debit cards so MUSE users can spend their "crypto-USD" anywhere that takes debit cards.
CEO of CCEDK and OpenLedger and music industry veteran Ronny Boesing clarified, "An artist not only secures and gets all their royalties paid instantly, but they also get to spend the funds they have earned from music at practically any store in the world [that accepts debit cards]."
Users can also earn Tokens – "tradable VIP pass[es] into the artist's world." An artist can give special perks – like discounts on merchandise, concert tickets and backstage passes, advertiser giveaways, etc. – to fans in exchange for tokens.
Tokens are limited in number and can rise and fall in value depending on how popular the artist is on PeerTracks.
Cobban elaborated, "Tokens should be seen like fan club 2.0 memberships. The artist that created the Tokens decides what they offer to their Token holders … Tokens are a tool that helps the undiscovered artist gain exposure while helping the already discovered artist engage with his or her fan base."
Locowise Study Showed Instagram Now Pay-to-Play
Instagram, once an extremely "viral" social network turned into one that is very clearly pay-to-play in 2015, concluded a study conducted by analytics and reporting firm Locowise. This means artists using Instagram will find organic growth challenging.
Locowise discovered that follower engagement and growth on Instagram declined during 2015, even though the platform performed better than Facebook or Twitter for its users last year.
Locowise found that follower growth was at 0.23 percent in December, down 88.21 percent from the 2015 high of 1.95 percent in April. Still, growth on Instagram was better than Facebook (.14 percent) and Twitter (0.09 percent).
Engagement rate was at its highest in April, at 2.8 percent and its lowest in December, at 1.08 percent.
Image posts were still more popular than video posts, with 1.1 percent of followers engaging with them vs. .083 percent. And 97.4 percent of all engagements on the platform were likes.
Locowise's conclusion was, "If you want to achieve great growth on Instagram, you do need to consider alternative tactics. Organic growth will not get you far."
Music Supervisors Not Only Looking for New Releases
When it comes to sync licensing, the idea that music supervisors are only looking for brand-new music is "flat-out false," according to Chris Robley of The DIY Musician.
Robley explained, "When someone is searching for the perfect song to fit a scene in a film, TV show, or commercial, the ONLY thing that matters is how well the music supports the action … Unlike other aspects of the music/media business, sync licensing success is not based on age or freshness, release date, or 'relevance.'"
This means that artists can reinvigorate even their oldest songs and earn additional revenue through sync licensing. Music supervisors are looking for music based on what the lyrics say, what the music sounds like and whether or not it fits the "vibe" or "theme" of the scene in question. Therefore, getting music into a proper sync licensing catalog can be a solid time investment.
Robley added a final tip: "Remember, sync licensing needs to span all different time periods. Your lute music might be great for a show about Elizabethan England. Your vintage psych-rock track might be perfect for a film set in 1960s California. Your song about Julia Roberts might be perfect for an AMC advertisement promoting a weekend of Julia Roberts films (true sync success story)."
Also, getting placement for an older song means getting a sync fee and also getting the opportunity to reach a new audience, rebuild relationships with old fans and breathing new life into your whole catalog.