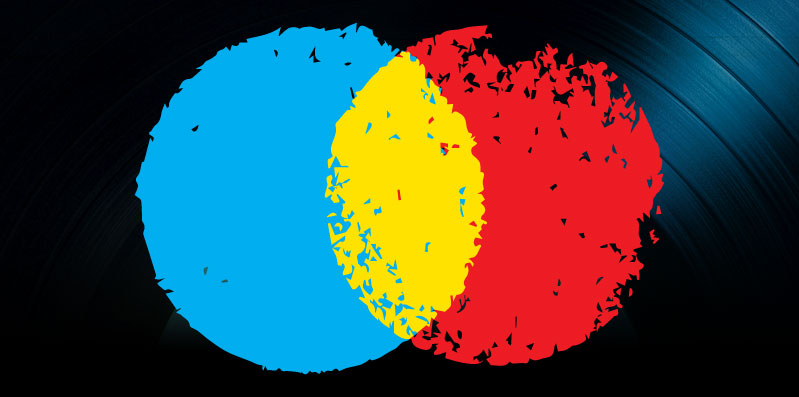 Music Rights Awareness, Second-Party Ticketing Scams and Apple Music Growth News, September 13, 2016
Three songwriters launched an organization to educate artists on their rights. Also, the Pixies fought back against second-party ticketing scams. And Apple Music hit 70 million subscribers.
Music Rights Awareness Launching
Hit songwriters Max Martin (Katy Perry, Britney Spears), Björn Ulvaeus (ABBA) and pop songwriter Niclas Molinder formed Music Rights Awareness, which will help teach musicians about their rights in the music industry.
According to Billboard, Music Rights Awareness' first project will be Music Rights in Africa, aimed to educate songwriters in Rwanda, Malawi and Tanzania.
Ulvaeus explained, "It's so important to spread this knowledge about what rights creators have."
There are many organizations that advocate for songwriters and publishers, but Music Rights Awareness' education- and grassroots-based approach is a new concept. Molinder said, "It's so important that this is creator to creator."
Having Martin, one of the most successful songwriters of the past two decades on board is also critical. Martin added, "I believe in the cause and I believe in the people … and by supporting Music Rights Awareness I very much hope, and believe, we can make a difference."
The three Swedish partners are already investors together in Auddly, a Stockholm start-up that makes software in order to track song authorship and publishing rights. The company was an outgrowth of Molinder's position running a music-publishing company with songwriting partner Joacim Persson. Together under the name TWIN, the two have written and produced songs for Ashley Tisdale, The Cheetah Girls and Willow Smith.
The decision to start a project in Africa came after a meeting Molinder had with Sonia Mutesi-Hakuziyaremye, coordinator of The Pan-African Composers' And Songwriters' Alliance (PACSA). Molinder said, "There are problems in Europe and America but in Africa songwriters see companies stealing their music … Phone companies use music for ring-back tones and they only pay to use recordings – which means writers get nothing."
Ulvaeus continued, "Which makes it so important to spread this knowledge that these are the rights people have! A lot of people don't even know about them."
Music Rights Awareness chose Rwanda, Malawi and Tanzania for this project because all three have public performance collection societies.
Molinder and Mutesi-Hakuziyaremye traveled to all three countries in June to meet with 80 songwriters plus politicians. Music Rights In Africa will deliver other events in those countries later in 2016 and is enlisting the help of the Swedish government in hopes of program expansion.
Ulvaeus noted that African writers should have the same knowledge as writers in the U.S. He added, "In many areas of the world, the concept of copyright is relatively new and MRA can do something really important."
MRA's next project will be presented in partnership with a Swedish organization and will be designed to encourage more women to become producers. Molinder also wants to create a "Music Industry Map" for smartphones that would clearly explain how label and publishing deals work in order to make that information more accessible to creators.
While Music Rights Awareness identifies as an educational organization, its founders feel advocacy is incredibly important. Ulvaeus said, "I know from personal experience what copyright means … It wasn't until Benny [Andersson, Ulvaeus' songwriting partner in ABBA] and I started making money that we had the time to get good at what we are doing. I can guarantee that a lot of the talent out there will get wasted because there was never the possibility to make something out of it."
The Pixies and Others Denouncing Second-Party Ticketing Scams
The Pixies recently decided to fight back against "rogues and scoundrels" who have been selling concert tickets at huge markups on second-party ticketing sites.
The Guardian reported that the Pixies are taking charge of ticket sales and taking half of the tickets to their upcoming London show to Songkick, a website for music fans that uses technology in order to stop ticket harvesting. Tickets for their shows at London's O2 Brixton Academy have been showing up online for over £800, up from their face value of £32.50, after they were grabbed up for resale on "secondary ticketing" websites.
Pixies frontman Black Francis said, "Our fans mean an awful lot to us … The fact that any of them would be taken advantage of by rogues and scoundrels trying to fleece them with wildly inflated ticket prices is simply not acceptable … [Band members] Joey, Dave, Paz, our manager Richard Jones and I intend to do everything we can to put a stop to this."
Jones is also scheduled to speak at a London industry summit on how to beat those who are making huge profits at fans' expenses.
The UK government backed a review of ticketing run by Professor Michael Waterson. He recommended setting up a licensing system for individual ticketing touts and harsh penalties for firms that skirt the consumer rights law that rules ticket sales.
However, the UK government has not responded yet to the review, and Jones said this has significantly hurt the live music scene. He stated, "Scalping [profiteering] has always been around but what has happened recently is that it has become institutionalized, very corporate in its mechanics … If you sell a show out in two minutes, you see three or four hundred tickets on a secondary ticket site a few minutes later. There's obviously something sinister and technically organized for this to happen."
Jones' theory was proven correct after the release of Green Day tickets on September 9. They sold out within minutes at face value, £39.50 but appeared on resale site Viagogo that night for more than £400.
Jones, who also managed The Spice Girls, added, "If we charged twice as much for tickets we would make more money and could put on a bigger show, but we don't … We cut our cloth accordingly because we feel that's the ethically right price for our fans to pay. Then you find out 30-percent of them have spent double face value; that doesn't feel good."
Labor MP Sharon Hodgson supports efforts to take down second-party ticketing site markups. She wrote to the Department for Culture, Media and Sport (DCMS) to ask for legislation: "When the government continues to sit on their hands and fails to support the music industry against ticket touts, it is not surprising to see the industry getting on with doing the job themselves of putting fans first … However, if we are to see lasting change, then the government needs to ensure that they bring forward the necessary support for the music industry and consumers at the heart of this matter, through legislation and enforcement."
The digital and creative industries minister, Matt Hancock gave a speech about protecting artists' rights last week, but failed to address the ticketing problem. A DCMS spokesperson assured the public that "The government's response to Professor Waterson's report will be published in due course."
Other bands aside from the Pixies have come up with their own way to ensure they get tickets in the hands of fans at fair prices. Massive Attack very slowly fed 1,000 tickets for their show in their home town of Bristol to the mobile app Twicket that allows fans to exchange their tickets at face value.
One Direction also released tickets on Twickets for their last tour. The goal was to make face-value tickets available at the same time as the overpriced tickets and get a jump on the touts.
Twickets founder Richard Davies said, "We want to make it easier for music fans to purchase official gig tickets at face value, and stop them losing out to touts and secondary sites selling at inflated prices with exorbitant booking fees."
Apple Music Boasting 17 Million Users with 70 Exclusives
Apple Music announced it now has 17 million users at the big event for its iPhone 7 in San Francisco. According to Music Business Worldwide, the company is adding just under a million subscribers to its streaming service per month.
CEO Tim Cook credited growth to the service's exclusives strategy. The company has had 70 exclusives, many from major artists, including Taylor Swit, Frank Ocean and Drake, in recent months. Universal Music Group recently said it was "banning" exclusives for its artists.
Cook announced that Apple Music is "the premier destination for new artists and existing artists to launch their exclusive music."
Apple Music's subscriber base still grew slower than Spotify's over the summer. Spotify announced it had 38 million subscribers in August and is adding them at a rate of 1.8 million per month. Spotify's numbers got a boost thanks to its summer promotion, offering new subscribers a three-month trial for $0.99.