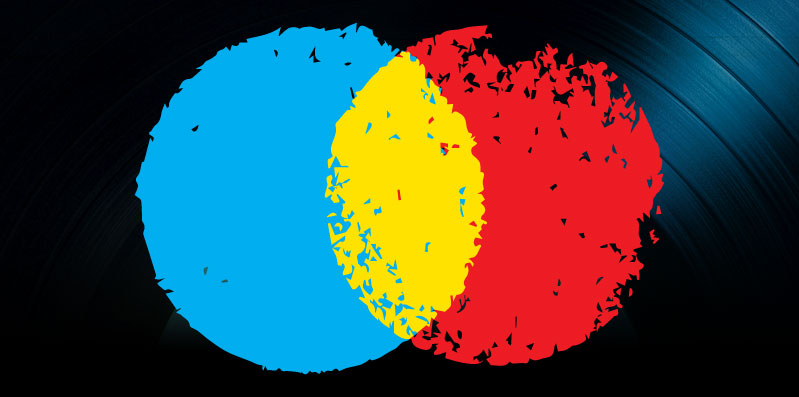 Music Industry Growth in 2016, Consent Decree Ruling and Pandora and Warner Music Direct Licensing Deal News, September 20, 2016
Retail spending on recorded music was up 8.1 percent in the first half of 2016. And a federal judge in New York rejected the U.S. Justice Department's changes to music licensing. Also, Pandora announced a direct licensing partnership with Warner Music Group.
Spending on Recorded Music Up in First Half of 2016
Retail spending in the recorded music sector grew 8.1 percent to $3.4 billion in 2016 thus far, according to a midyear report from the Recording Industry Association of America. The growth was driven largely by streaming and specifically by Spotify and Apple Music.
Bloomberg News explained that these figures put the U.S. music industry on track to see growth for the second year in a row. This is the first time the industry will have had two years of steady growth since 1998-1999.
U.S. streaming revenue was up by 57 percent in the first half of 2016 and made up nearly half of industry sales, making up for the decline in purchases of albums and singles. The RIAA report indicated that subscriptions to streaming services added up to $1.01 billion.
Former industry executive Larry Miller, now a music business professor at New York University said, "We're starting to see on-demand music streaming as no longer a thing that hipster college kids and young people do."
The financials of major labels and other big music companies show that streaming is adding real revenue. Universal Music Group has also seen growth in the first half. And in the nine months that ended on June 30, Warner Music Group sales were up 8.5 percent. Sony Music Entertainment also saw a boost.
Still, many in the industry are cautious about declaring the business is coming out of its slump. RIAA report data said that annual sales have been at seven billion dollars for six years, which is only half what the industry saw at its peak in 1999.
Labels are also still in negotiation with YouTube and Spotify, after getting what they feel were disappointing returns on streaming music and video.
Sales from on-demand, ad-supported streaming were up 24 percent in the first half of 2016, but those services have still not been able to eliminate free tiers or make significant money off free users.
This is not the first time technology has disrupted the industry and asked people to pay online. Steve Jobs was at the forefront of the movement to save the music business from piracy, but eventually halted album sales by focusing on selling singles.
Despite Apple's relatively successful foray into the streaming market with Apple Music, Spotify still has a bigger paid subscription service that continues to grow rapidly. A majority of Apple Music users are people who are new to streaming music and not defected Spotify customers.
According to the RIAA, physical music sales declined significantly in 2016, down by 14 percent, with download revenues decreasing by more than 10 percent.
Amazon.com and Pandora Media Inc. will both launch their own music services by the end of the year.
Federal Judge Rejecting Justice Department's August Licensing Ruling
A federal judge rejected an August ruling on new music licensing terms related to consent decrees on Friday. According to The New York Times, this decision is a win for the music industry.
Judge Louis L. Stanton of the United States District Court in Manhattan declared that the Justice Department was wrong when it interpreted the significance of the consent decree document. The document has ruled licensing agency BMI for decades and has helped them determine how much money to collect for artists when songs are publicly performed on the radio, on streaming services and in public spaces like restaurants and stores.
The antitrust division of the Justice Department conducted a two-year investigation and determined that BMI and ASCAP both had to issue "100 percent licenses" for the millions of songs they represent. Even if ASCAP or BMI only represented one writer of a song that had multiple writers, the organization would be able to offer performance licenses for the entire song.
The case directly affects music business entities that work with songwriters and publishers rather than record companies and performers who have their work covered by different copyright laws.
The Justice Department's decision in August was seen favorably by broadcasters and digital music companies like Google and Pandora. However, music industry groups said it would likely cause problems in other areas of the business. BMI offered a challenge to the interpretation of consent decrees, and this past week, a collection of songwriters filed a separate lawsuit arguing against the ruling.
Judge Stanton looked at BMI and its compliance with its consent decree dating back to 1941 and decided that the Justice Department's antitrust division was incorrect.
He wrote, "Nothing in the consent decree gives support to the division's views."
The long-term effect of the original ruling is unclear. BMI said that Judge Stanton's order is now the prevailing interpretation of the decree. However, the Justice Department can appeal the decision. The agency is currently reviewing the order.
Michael O'Neill, chief executive of BMI said in an interview that if Judge Stanton's ruling holds, songwriters will continue to be able to collaborate without fear: "Now songwriters can go into writing rooms not feeling like they have to bring lawyers with them."
Pandora and Warner Music Group Striking Up Direct Licensing Deal
Pandora announced it will be entering a direct licensing agreement for recorded music with Warner Music Group on September 15, according to Business Wire.
Pandora founder and CEO Tim Westergren stated, "Warner has been a tremendous partner to Pandora and we're thrilled to expand the relationship in a way that truly supports both of our businesses and the artists we serve … With this agreement, we're on a path to launch the world's most personal and complete music experience that our listeners love."
Ron Wilcox of Warner Music Group added, "Pandora has built a huge audience with a compelling product and we're looking forward to new and enhanced subscription services for music fans and improved monetization for our artists."
Pandora's ad-supported and subscription offerings sports more than 78 million users, listening to over 24 hours per month. The agreement with Warner Music relates to Pandora's U.S. business.