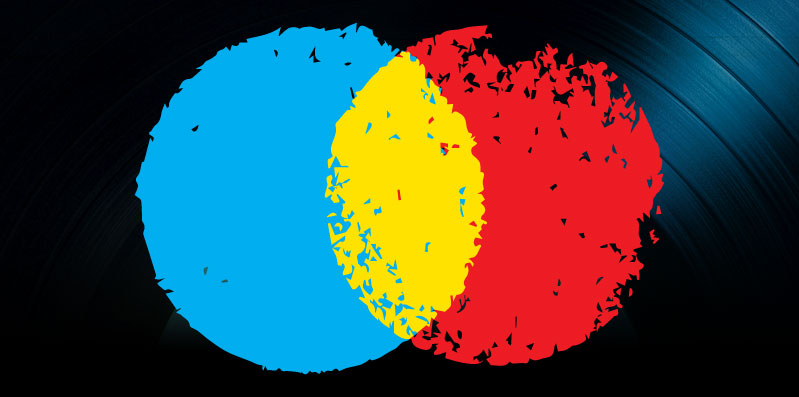 iHeart Radio Subscription Service, YouTube-mp3.org Lawsuit and Music Piracy Prevention News, September 27 2016
iHeartRadio launched a new subscription streaming service. Also, major labels sued a service that rips audio from YouTube videos. And a new study showed legal threats do not affect the rate of music piracy.
iHeartRadio Launching New Streaming Service
iHeart radio launched a new paid subscription service with two tiers. According to Mashable, the company is entering the streaming music market in order to grow its business beyond the U.S. radio scene.
iHeart radio has 850 radio stations and dominates the Internet radio industry in the U.S. The company has 90 million users on its radio streaming app.
For years, iHeart relied on playing music for free on its ad-supported radio service. Now it is looking to join Spotify, Pandora and other streaming apps in the paid subscription realm, where it will charge customers to listen to music and pay royalties to the music business.
Chairman and CEO of iHeart Media, Bob Pittman explained, "For decades radio has remained the No. 1 medium to reach consumers, fostering a sense of community and engaging listeners through entertaining on-air personalities and curated music and content … While other streaming services have taken a music collection approach to digital streaming, no one has yet built a service incorporating on-demand technology with real live radio … with a reach of over a quarter of a billion people every month."
The first offering is iHeartRadio Plus. The add-on to the company's radio service combines the company's online radio offering with pieces of on-demand listening.
iHeartRadio All Access is a music subscription streaming platform similar to Spotify, Apple Music, Tidal and other smaller competitors.
The new streaming services will launch in January 2017. Nothing has been released about how much they will cost.
Major Labels, Others Suing Audio-Ripping Service
Warner Bros, Universal, Sony and additional large record labels announced they are suing YouTube-mp3.org. The service lets users rip audio from videos on the YouTube platform.
According to Billboard, the collection of labels filed a copyright lawsuit in California federal court. The documents said, "Stream ripping has become a major threat to the music industry, functioning as an unlawful substitute for the purchase of recorded music and the purchase of subscriptions to authorized streaming services."
The lawsuit continues by alleging that sound recordings from videos in MP3 format can be had "with a few simple mouse clicks." The plaintiffs indicate that "tens, or even hundreds, of millions of tracks are illegally copied and distributed by stream ripping services each month."
YouTube-mp3.org is run by the owner of a German company, Philip Matesanz. He has been named by the labels as the "chief offender, accounting for upwards of 40% of unlawful stream ripping that takes place in the world."
The lawsuit named a copyright infringement claim plus claims for "contributory copyright infringement," "vicarious copyright infringement" and "inducement of copyright infringement."
The complaint also noted ways Matesanz's company was promoting its service: "In a blog post announcing new functionality for the YTMP3 service (specifically an 'extension' for a Google Chrome browser), the single example that Defendants provided of a video that could be stream ripped through the YTPM3 website was the song 'More' by the recording artist Usher, which is owned by Plaintiff Sony Music Entertainment."
Google was not part of the lawsuit, though it owns YouTube. The record labels claimed Matesanz and his company are illegally getting around technology measures that YouTube has in place to control access to prevent file ripping.
The IFPI, A2IM, RIAA, WIN and the BPI all issued statements about the lawsuit. In Great Britain, YouTube-mp3.org was put on "formal notice" by the BPI, which declared "intended legal action if it does not cease infringing."
The entire complaint was filed by attorneys at Sidley Austin and asked for an order that would force web hosts, domain-name registrars and other third parties from allowing access to YouTube-mp3.org or providing advertising, financial and technical support.
Record labels said they are looking for statutory damages and additional costs.
Legal Threats Not Stopping Music Piracy
New research published in the United Kingdom showed that threats of high fines or even prison sentences do not prevent music piracy.
TorrentFreak reported that researchers from the University of East Anglia, Lancaster University and Newcastle University discovered that "perceived risk" does not significantly affect piracy habits. The study was published in the journal, "Risk Analysis."
The research noted that unauthorized file sharing is "best predicted" by the perceived benefits of piracy. Researchers concluded that offering legal alternatives to piracy is the best way to stop it.
The published report is the result of a psychological study of hundreds of ebook and music consumers. Participants were asked a series of questions about their file-sharing habits, perceived risk, industry trust and online anonymity.
The data collected indicated that the perceived benefit of piracy – which includes quality, use, cost and flexibility – is what causes it. And legal risks did not cause a decrease in file-sharing.
Lead author Dr. Steven Watson explained, "Given that we observe a much more powerful predictor of behavior in perceived benefit, changes to legal frameworks may not be the most effective route to change behavior … Specifically, one strategy to combat unlawful file-sharing would be to provide easy access to information about the benefits of legal purchases or services, in an environment in which the specific benefits UFS offers are met by these legal alternatives."
The study found that, while not entirely efficient, another way to decrease piracy is to increase the "trust" people have in regulators. This might both increase risk perception and lower the perceived benefits of pirating music.
Researchers named subscription streaming services like Spotify as the most "compelling" options for pirates.
RIAA's recent revenue report indicated that the growth of legal streaming services caused subscription service revenues to double in the first have of 2016. This supports the idea that legal options, not piracy enforcement positively influence sales and revenue growth.
The concept of subscription services as an enticing alternative to piracy is not new. When Spotify launched in 2008, some experts indicated it was "an alternative to piracy," and many reports since have shown that it did attract a number of pirates who were happy to switch over to a legal alternative once it was available.
Co-author of the most recent study, Dr. Piers Fleming said that legal interventions have had a short-term effect on piracy, whereas services that offer real, high-quality legal alternatives attract consumers for the long term.
Techdirt's Mike Masnick, author of "The Carrot or the Stick" report on piracy last year said these latest findings match up with his. Significant evidence shows that enforcement of laws does not work to get rid of piracy, but lawmakers and others who can change the conversation still have not stopped using that as a solution: "And yet, politicians, regulators and legacy industry folks still insist that ratchetingup enforcement is the way to go. What will it take for them to actually follow what the evidence says, rather than continuing with faith-based copyright policies?"