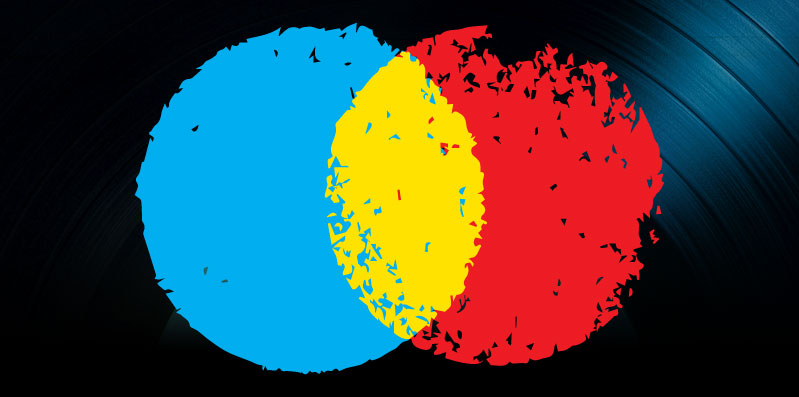 Facebook Slideshow, iTunes Digital Downloads and Pandora News, May 17, 2016
Facebook announced it would be partnering with Warner Music Group on a new feature. And analysts explained that the end of iTunes is farther in the future than first expected. Also, Pandora's biggest shareholder urged the company to sell.
Facebook Partnering with Warner Music Group on Slideshow
Facebook said it will partner with Warner Music Group (WMG) on a new product called Slideshow. Billboard reported that the feature will allow users to equip their photo albums and videos with soundtracks consisting of selected music from the major label.
The partnership comes on the heels of a suspected pilot program between Facebook and major labels that would allow music videos to play in users' News Feeds. Facebook sees the Slideshow product as an organic way to add music to users' experience on the platform.
Slideshow will roll out in Australia this week. A spokesperson explained, "We are always testing new ways to help people better share their stories with friends … Slideshows are a new way for people to share photos and videos in a creative and succinct way. To date, we've been using Facebook-owned music to accompany these slideshows. We will now be testing the use of limited amount of music from Warner Music Group as soundtrack options.
Some analysts speculated this latest development is an "offensive strike" on YouTube. However, other industry experts said Facebook is actually targeting Musical.ly, which allows users to soundtrack lip-sync videos and share with friends. Artists such as Fetty Wap and Meghan Trainor have publicly supported the app, and the startup managed to raise $100 million in startup funding earlier this month.
Facebook did show it was trying to compete with YouTube's control over online videos last summer when it offered "premium" content creators the same ad revenue split that YouTube does by pushing its Live platform. In March, SXSW partnered with Facebook on behind-the-scenes footage from the festival. And the company put new features into its Live product in April, debuting an API for developers right before Metallica streamed its Record Store Day performance on Facebook.
iTunes Music Sales on the Way Out … But at a Later Date
Apple's iTunes service and digital downloads are on the way out, but not as soon as many experts predicted, according to Computer World. A report released by Digital Music News suggested that those with "close and active business relationships with Apple" said a two-year countdown to the end of iTunes is in progress. While experts agreed iTunes will come to an end, most stated they believed it will happen later than expected.
Aram Sinnreich, associate professor at American University, who researches the music industry and its digital transition explained, "It's not a matter of whether Apple stops offering downloaded music via iTunes, but when and how they're going to position it."
Music download revenue has been dropping since it hit its apex – $3.9 billion – in 2012. Independent analyst Mark Mulligan predicted that "download revenue will fall to just $600 million in 2018 before plummeting to insignificance the following year."
Still, Jan Dawson, principal analyst at Jackdaw Research said that music download revenue is "still a sizable business … It was still bigger last year than in 2011." Therefore, Apple is not likely to get rid of it too quickly: "Transitions like this take years and years … There will come a point where Apple will turn off the lights because no one is in the store, but it will be a very slow transition."
Most analysts do agree that streaming services like Apple's own Apple Music and Spotify will be replace downloaded music. Apple's own streaming service now has 13 million paying subscribers.
Sinnreich said, "The reality is the download market was never anything more than transitional … Subscriptions and streaming was the only viable revenue source in an Internet media context. It took the industry much longer to move [to the service model] for institutional reasons. The industry had to line up a lot of legal ducks and appease a lot of existing commercial interests."
He added, "… There's only one model for high-volume media transactions in a multi-channel, always-on Internet. That's the service model."
Sinnreich said that Apple took longer to get into the streaming market than he initially predicted and long-protected its dominance over downloads: "Apple originally sowed fear among both consumers and the music industry in order to dominate the download space … iTunes contributed to the price decline in music, and the decline of its value in the early part of this century. But they've failed to transition from that."
The challenge for Apple is that, even though Apple Music is an option for those who
The problem is that while Apple Music may be an option for those who once paid for and downloaded tracks, its 13 million subscribers are just a fraction of the consumer pool that could download, said Dawson, bolstering his point that iTunes won't be going anywhere soon.
Mulligan explained that if the downturn in downloads continues, "By 2020, [Apple's] download business would be tracking to be ten times smaller than streaming revenue but, crucially, streaming revenue would nearly have reached the 2012 iTunes Store download revenue peak. That is the point at which Apple would choose to turn off the iTunes store."
Sinnreich also predicted the end of iTunes will happen in about five years. However, "The smart thing would be to create a sustainable momentum on the service side before they pull the [iTunes] plug."
According to Sinnreich, Apple Music is likely to be as transitional as the iTunes music service and will roll out into something bigger and more expensive: "That's the sweet spot right there … Millennials know the brand, there's a level of trust and technical proficiency there that makes selling services to them a must."
Apple's key to future success will be finding a predictable, on-going source of revenue. Sinnreich stated, "Apple is beginning to see falling sales in their flagship iPhone product line … Tablet sales have leveled off. Laptop sales are down. Apple needs to stake its future on maintaining an ongoing service relationship with customers … I'm sure they have a five-year plan, but [this inclusive service concept] is going to happen sooner, in 2017."
Major Pandora Investor Urging Restructuring and Sale
Internet radio service Pandora's largest investor, Corvex Management LP recently demanded the firm's board change its strategy and look towards selling. The company owns 8.3 percent of Pandora.
Corvex Managing Partner Keith Meister sent a letter to Pandora CEO Tim Westergren, which was published in its entirety on the Music Business Worldwide website. The letter expressed concern about several elements of the streaming business' plan: "pursuing a costly and uncertain business plan, without a thorough evaluation of all shareholder value-maximizing alternatives"; "questionable capital allocation decisions"; the small equity stakes senior management has.
Corvex also expressed "surprise" that Westergren was made CEO after Brian McAndrews left in March, as the company was not consulted about it. The letter said that Westergren's recent communications, "Suggsest an unwillingness to consider a sale regardless of the price offered to shareholders or the cost and uncertainty inherent in a standalone business plan."
The letter also said that Pandora's large number of expensive direct deals with rights-holders were a concern, as was the company's "poor absolute stock price underperformance relative to the market, and stock price underperformance relative to industry peers."
The letter indicated that an analysis of Pandora's business options suggest it "can become an even more differentiated product and a more valuable business as part of a larger enterprise … Given the declines in equity value shareholders of Pandora have suffered in recent years, there is reason for concern about the future."
It concluded, "We believe now is a time to thoroughly evaluate all options with objectivity and an open mind, not a time to zealously pursue a single path."