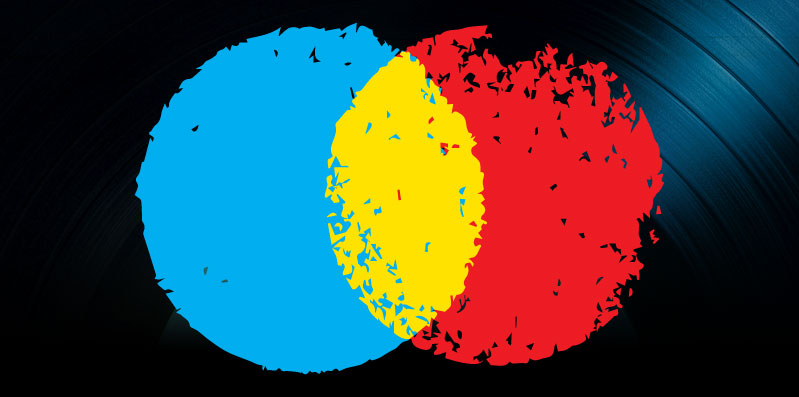 Digital Downloads, 2015 Music Industry Report and Spotify Copyright Infringement Lawsuit News, January 11, 2016
Stats indicated that digital downloads will be gone by 2021. Also, Nielsen released preliminary numbers for its report on the 2015 music industry. And Spotify was hit with its second major lawsuit in the last month.
Digital Downloads Dying Out
Stats released by Nielsen SoundScan indicated that downloads were down by 12.5 percent in 2015. According to Digital Music News, this indicates that paid digital downloads will be dead by 2021.
Over the course of the past two years, the drop was 23.4 percent, with paid downloads from iTunes and Amazon dropping under a billion for the first time in eight years.
Experts also predict that the music business will see an even-more pronounced drop in digital downloads in 2016, with a drop of 18 percent. If current trends continue, the decline could rise to 25 percent in 2017 and 40 percent in 2019.
The reason for this trend is due to the huge growth in streaming services. In 2015, music streams doubled to 317.2 billion just in the U.S. across Spotify, YouTube, Apple Music and other platforms. Last year was also marked by Apple pushing its consumers to its new Apple Music streaming service.
In the coming years, streaming experiences should improve significantly as more money is invested into the format. Digital Music News noted, "… Future music fans will enjoy even better connections, better localized cache, and a far more seamless level of access to streaming, cloud-based music."
However, artist and label royalties will likely take some time to stabilize, which will have a huge impact on recorded music income. A paid download accounts for 140 times the revenue of an equivalent stream. Indie labels, who have been quicker than major labels to jump on board in support of streaming services, will be the first to "suffer massive financial consequences" in this environment.
Nielsen's 2015 Music Industry Report: More Music Consumption, Less Money for Artists/Labels
Nielsen Music's preliminary figures for its 2015 music industry report were released last week and, according to Billboard, it showed steadily increasing music consumption yet far less money for record labels and artists.
The mid-year report saw revenue falling five percent overall. In 2015, overall music consumption rose 15.2 percent to 549.4 million track-equivalent albums and streaming-equivalent albums. (These metrics turn digital purchases and streaming activity into albums so consumer activity can be compared across platforms and formats over time.)
With a relatively great rise in consumption, many in the industry are wondering why they do not feel a sense of "success." Back in May, RIAA's Josh Friedlander and Nielsen Music's David Bakula reported an increase in U.S. streaming activity that was coupled with almost no rise in recorded music revenue. At the 2015 Music Biz Association conference, MusicWatch's Russ Crupnick explained this phenomenon: "About 50 million of the 120 million people using music audio and video streaming sites won't pay to stream. The remainder will be difficult to reach."
But another explanation is "digital deflation" – the term indicating how content actually loses value during the long transition from physical to digital formats in the music industry. In the advertising space, digital deflation indicates a loss in ad revenue caused by the fact that digital advertising is less expensive than traditional advertising when it comes to the cost-per-thousand impressions.
The music industry has been hit hard with a similar sort of digital deflation. Money spent on physical purchases have not been completely replaced by the money spent on downloads. Consumers have been enabled to spend less on music because they are able to buy songs a la carte instead of having to buy entire albums. Physical formats did not offer this same option.
Now streaming has brought a new set of challenges, said Billboard. The format is still young, so predictions cannot yet be made on how it will further contribute to digital deflation, but it is clearly not reversing it. Still, streaming revenue is not as cut-and-dried as other formats before it; royalties paid to rights holders depend on factors including streaming activity, label market share, advertising rates, the number of subscribers to premium versions of a streaming service and the amounts paid to those services.
What people are listening to might also have an effect on how the record business grows and changes. Consumers traditionally buy new music and stream older music. Catalog made up almost 70 percent of streaming volume in 2015, and that number has not changed in the past couple years. Therefore, the assumption is that catalog got 70 percent of streaming gains in 2015. Still, sales of current albums – which have previously made up half of music sales – fell by nine percent last year, and new digital tracks fell by ten.
With these statistics in mind, what was once a 50/50 split between current and catalog music has turned into a 30/70 split. In other words, as purchases drops and streaming activity rises, current music is losing out to catalog music; catalog music is getting twice the streaming gains as new music.
What could these trends mean for the industry? In short, new music could get pushed aside in favor of older, catalog music, as the cost of breaking a new artist or recouping on a new album rises more than ever before. This is already evident in playlists on subscription services, many of which are "dominated" by catalog tracks.
The music industry in the United Kingdom saw numbers similar to those in the U.S. industry. The UK saw a four percent increase in revenue, and audio streams rose 82 percent. What was a fairly "flat" growth in the fourth-largest music market in the world was tempered by a 3.9 percent decline in CD sales, which made up 66 percent of album sales.
In the Canadian music market, total purchases, including track purchases fell by four percent, whereas total consumption increased. The exact figures are unknown, as Nielsen did not begin tracking audio streaming in Canada until the second half of 2015.
In summary, Nielsen's metrics are not the best indicators of what is actually happening in recorded music, because of the complexity that new formats have brought to the table. The music industry is not necessarily "turning a corner" just because it is showing some gains.
Spotify Sued … Again
A class action lawsuit was filed against Spotify on January 8 alleging "systemic and willful copyright infringement," reported Billboard. Los Angeles-based firm Gradstein & Marzano filed the claim on behalf of a class of recording artists led by singer/songwriter Melissa Ferrick pursuing $200 million in damages.
This lawsuit follows another filed on December 28 by Camper Van Beethoven and Cracker leader David Lowery, who is pursuing $150 million in damages for failure to pay proper royalties.
The January 8 lawsuit states that Spotify did not pursue direct licenses or use the compulsory mechanical license mechanism, instead outsourcing its licensing and accounting work to the Harry Fox Agency. The suit insists that HFA "was ill-equipped to obtain licenses for all of the songs embodied in the phonorecords distributed by Spotify."
In order to stick to its promise to subscribers to offer "all the music you ever need …for every moment," the complaint says that the streaming company employed "a now familiar strategy for many digital music services – infringe now, apologize later. Spotify chose expediency over licenses."
The lawsuit mentions over 125 Ferrick songs and alleges that they have been streamedon Spotify a combined one million times. Ferrick's career began in the early 1990s after being signed to Atlantic records, and her albums have sold approximately 154,000, according to Nielsen SoundScan, with 67,000 track downloads.
Ferrick is a client of Audiam, founded by Jeff Price, who has been in a heated battle with Spotify during the last few months. Price claims that much of the publishing catalog he manages has not been licensed or paid proper royalties by Spotify.
The Ferrick and the other yet-to-be-named class members should get up to $150,000 in damages for each musical composition improperly licensed, said the lawsuit. The complaint also explains the reason for filing a class action suit: Individual litigation of the claims of all class members would not be practical, especially in the case of artists with smaller claims that would be far less than the cost of hiring representation.
The complaint also noted that since 2011, Spotify has raised almost $1 billion in private equity and is now worth over $8 billion. Additionally, "While Spotify has profited handsomely from the music that it sells to its subscribers, the owners of that music (in particular, songwriters and their music publishers) have not been able to shrae in that success because Spotify is using their music for free."
The complaint asks for compensatory/statutory damages exceeding $200 million and also asks the court … "to rule Ferrick as the class representative and similarly situated songwriters a proper class … to certify Gradstein and Marzano as class counsel … [for] a temporary, preliminary and permanent injunction enjoining and restraining the service from continued unlicensed reproduction and distribution of the copyrighted musical compositions owned by Plaintiff and the members of the class … and for pre- and post-judgment interest, and for such fees and costs, including reasonable attorney's fees, incurred."
Spotify and other services are also currently embroiled in settlement negotiations with the National Music Publishers' Association over missing royalties and are discussing ways to stop that issue from reoccurring going forward.
The suit explained, "[Royalty payment systems] is an investment and process that Spotify should have undertaken before it decided to reproduce and distribute embodying unlicensed musical compositions to the Service's millions of users, not over four years after Spotify launched the Service in the United States … At this point, Spotify's failure to properly obtain licenses is much more than what it euphemistically describes as an 'administration system' problem; it is systemic and willful copyright infringement for which actual and statutory damages are the remedy."