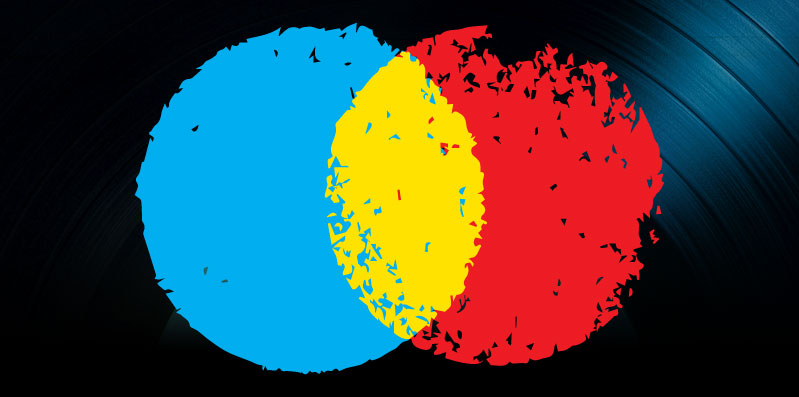 CD Piracy, YouTube Ad Revenues and Pandora News, November 1, 2016
A report by The Wall Street Journal declared counterfeit CDs are significantly impacting the music business. And Google reported $5 billion in net income in Q3 thanks to YouTube revenue. Also, Pandora's user base and revenue dropped sharply.
Pirated CDs Negatively Impacting the Music Industry
Music pirates are flocking to Amazon.com and other retail sites, selling counterfeit CDs by major artists, according to The Wall Street Journal. CD collectors have been unknowingly spending money on music with not a penny going to the artists and record labels that created it.
The counterfeit CDs cost almost as much as official albums and have become so expert that they are nearly indistinguishable from real products. An unnamed major record label said that this type of piracy is having real impact; in some European markets, direct-to-consumer CD sales were flat, with Amazon account sales down more than 17 percent in 2016.
The American Association of Independent Music warned indie-label members about pirates in China who have been selling these knockoffs on Amazon for slightly less than the cost of real albums. They have been able to get these illegal copies into the marketplace within two weeks of an album's release date and have even been able to amazon to feature them in its "buy box."
CD sales made up about 13-percent of revenue for labels in the U.S. in the first half of this year. However, the IFPI reported they were responsible for a majority of sales in France, Germany, Japan and other top music markets.
The RIAA conducted a study at the end of August to investigate the counterfeit CD problem, starting with Amazon because of its size. Trade group investigators looked for music from new releases to greatest hits and placed orders for CDs that appeared in the top search results for each type of album. Of the 194 CDs delivered, 44 were counterfeit. A total of 18 of these pirated CDs were fulfilled by Amazon itself rather than third-party sellers. The review also determined that greatest-hits albums are most likely to be pirated; 28 of the 36 greatest-hits collections ordered were counterfeit.
The RIAA's executive vice president overseeing antipiracy, Brad Buckles said Amazon heard about the survey results and wants to help solve the problem. He added, "Amazon should not be playing host to illegal items that would normally be found on the black market."
An Amazon spokeswoman asserted that Amazon has "zero tolerance for the sale of counterfeits … [and is] working closely with labels and distributors to identify offenders, and remove fraudulent items from our catalog. We are also taking action and aggressively pursuing bad actors."
Pirated CDs have been around for decades, but the number has increased in the past 18 months, because more CD buyers are now shopping online as the physical format declines. And past fake CDs were sold on the streets, costing much less and being very easy to spot.
Counterfeit sales are a problem for more than just record labels on Amazon. Apple Inc. filed a lawsuit against a NJ company that was selling fake Apple-branded chargers and cables on Amazon that turned out to catch fire easily. Apple found the fakes by ordering Apple products through Amazon and discovering the company had not produced 90-percent of the items it received.
A major issue is the way Amazon manages its inventory in warehouses nationwide. It allows Amazon to keep a lot of products in stock because third-party sellers can poll inventory with identical items supplied by official sellers, which can share the same bar code and shelf space.
CD sales have been in decline since 2000, when fans flocked to music sharing sites like Napster. Even more CD buyers jumped ship when Apple opened the iTunes Music Store in 2003.
Until this year, CD sales have decreased more slowly than digital downloads, as streaming services like Spotify and Apple Music emerged. CDs are still of interest to superfans and music collectors because of artwork, liner notes and, as some music lovers attest, better sound quality.
The RIAA declared earlier this year that it had traced a lot of counterfeit CDs on Amazon to a CD manufacturing plant in China: "The artwork, packaging and inserts are carefully copied in fine detail. The untrained eye would not even be able to identify them as counterfeits."
Russian counterfeits have been identified as well, but these typically carefully copy the exterior packaging and then put less effort into copying interior packaging. Many also have Russian-language inserts and do not put any codes on the reverse side of the discs themselves.
The RIAA also noted that shoppers are unable to tell where CDs sold on Amazon are made because foreign sellers hide their location by using a U.S. address on the website.
Google Making Big Money from YouTube Ad Revenues
Google saw a net income of $5 billion this past quarter, and YouTube's ad revenue was a large contributor, reported Billboard.
Parent company of Google, Alphabet had revenues of $22.4 billion. Google itself had revenus of $22.2 billion and an operating income of $6.7 billion.
Alphabet's CFo, Ruth Porat pointed to the "significant rate" of YouTube's revenue. While those numbers are not pulled specifically, Google posted ad revenues of $19.8 billion, with $4.1 billion in traffic acquisition costs that came mostly through increases in its advertising.
Those huge revenues are the main reason the music industry has been complaining about YouTube for the past year. They point to a potentially significant "value gap": the value they provide YouTube vs. the returns that rights holders receive, which they think is well below market value.
Sources previously told Billboard that streaming service Google Play Music has low subscriber numbers in comparison to giant Spotify and competitor Apple Music.
The European Commission announced its plans recently to reexamine and reform the safe harbor provision that many rights holders have said is contributing to the value gap.
YouTube also recently hired Lyor Cohen as its head of music in order to repair relationships with labels and creators. He will begin this month, although his actual function at the company is still unknown. One executive told Billboard that Cohen is there because he has "burned all of his relationships in the business … so I can't imagine it's going to help YouTube [to foster better industry relations]. There is no good will there."
However, another executive indicated that hiring Cohen makes "a strong statement about trying to find a model for everybody, because you know that [Cohen's] heart is in the development of artists. That's who he is."
Pandora's Active Listener Base Dropping as its Net Losses Grow
Pandora's active listener base dropped under 78 million for the first time in two years, and its net losses went beyond a quarter of a billion dollars.
Music Business Worldwide said that the U.S.-based platform had 77.9 million active listeners at the end of the third quarter. It had 78.1 million during the same quarter in 2015. This marks the second quarter in a row in 2016 that the company's listener base has experienced a year-on-year drop.
In the same Quarter time period of 2015 and 2016, Spotify's global user base was up by 20 million. The platform now has over 100 million listeners.
Pandora's quarterly revenues were still up 13 percent year on year. Advertising revenue was up seven percent, while subscription revenue fell by one percent.
Pandora's ticketing service revenue was up 25 percent from last year to $22 million. However, this is just a fraction of the $450 million Pandora paid for ticketing service Ticketfly in October of last year.
Total listener hours on Pandora were up five percent to 5.4 billion in quarter three.
Pandora's total net loss for the first nine months of 2016 was $253 million. In fact, since the beginning of 2012, Pandora has posted more than half a billion dollars in combined net losses.
These losses can be partially explained by the fact that Pandora struck licensing agreements with labels and publishers in the third quarter this year to cover its new product offerings, including two that launched in the U.S. this past month.
Pandora also recently told investors that it signed deals in September that included minimum guarantee payments with rights-holders, "some of which were paid in advance." Pandora's content acquisition costs consequently increased $93.3 million. Still, licensing costs paid to artists, labels and publishers were down.
Head of Pandora, Tim Westergren said, "Pandora's transformation continues with the launch of compelling new products and partnerships that open up significant revenue streams … Only Pandora is uniquely positioned to create deeply personalized and easy to use listening experiences that delight and engage listeners."
He added, "A great product that's effectively monetized is the cornerstone of success in digital music streaming."
In the meantime, the release of Pandora's on-demand streaming service, slated for the end of 2016 was pushed back to 2017.