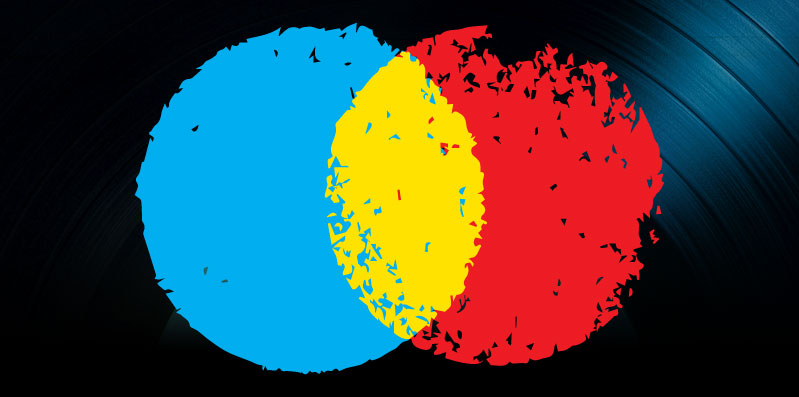 Apple Music and Tidal, YouTube Royalty War and Fair Compensation for Artists News, July 6 2016
Apple Music representatives said the company is considering acquiring Tidal. And 1,000-plus musicians wrote to demand a change in YouTube's royalty rates. Also, Irving Azoff appealed to music publishers about fair compensation for all artists.
Apple Music's Acquisition of Tidal May Strengthen its Streaming Position
Sources close to the situation revealed that Apple is in negotiations with Tidal to acquire the streaming music service. And according to experts at Fortune, this would be a good decision for the technology giant.
The sources did note that the deal was by no means solid. However, buying one of its biggest streaming music rivals is a smart move for Apple. Tidal is not quite the success Jay-Z promised and is significantly trailing Spotify and Apple Music, even after giant Kanye West released his latest album,The Life of Pablo exclusively through Tidal.
Still, when Jay-Z bought Tidal for $56 million from the Swedish company Aspiro, he had the support from artists that Apple Music and many other streaming services did not. Jay-Z has the support of business partners such as Madonna, Rihanna, Kanye West and Beyoncé, meaning Tidal is owned by a collection of the world's most popular musicians and performers, who give Tidal special treatment to show their loyalty.
Tidal's 4.2 million subscribers and low income may make the company look like a bad spend for a huge corporation like Apple, especially to those who have said it will eventually die due to the power of Apple Music and Spotify.
But Tidal offers an appealing concept to artists who are concerned with the way the recorded music market is headed and feel they are not making enough money for their art. Tidal gives them more control in a world of piracy and low per-stream rates.
Plus, Apple is currently struggling with Apple Music. The company may be the top resource for digital downloads, but it is not at the top of the food chain when it comes to digital streaming, which last year overtook digital downloads to become the biggest source of recorded music revenue in the U.S. industry. Total streaming revenues topped $2 billion in 2015, and the RIAA said its market share will continue to grow.
Apple is in second place, with 15 million subscribers to Spotify's 30 million. Taylor Swift and Adele have been known to keep new albums off Spotify because it still has a free, ad-supported version, but Apple still has a long way to go before it will catch up to its popularity.
Despite its $3.2 billion acquisition of Beats in 2014, Apple has been playing catch-up since Apple Music's launch, which was "half-baked." It quickly redesigned the service after negative feedback in order to make it more user-friendly.
Fortune pointed out, "Although Apple might not admit it, the company has stumbled out of the gate with Apple Music. And at least right now, it has few advantages over the competition."
Because of Apple's unlimited cash, it does not have to worry about Tidal's current revenue or how it will grow. And a Tidal acquisition may allow Apple to improve relationship with artists, get rid of the exclusivity that has been a detriment to Apple Music and force Spotify to respond to competition. And if Apple's music industry veteran Jimmy Iovine can convince artists that Apple cares about them, the company might be able to score a few exclusives itself.
Apple as a whole is struggling as a company, with slowed-down business related to its iPhone, iPad and Macs. Apple's Services sector, which includes Apple Music was up 20-percent, thanks in part to the streaming service.
Apple's music business is changing quickly because of the decline in downloads and the inevitable demise of iTunes' digital download store. By purchasing Tidal, Apple could finally get ahead of the game by being one of the first streaming services to prove that it truly cares about artists.
Rock Stars Warring with YouTube
Over 1,000 musicians wrote to the European commission, asking it to force YouTube to change its policies in regards to artist compensation, reported The Guardian.
Artist manager Irving Azoff got the support of 180 musicians in order to lobby lawmakers in Washington and get them to rewrite the Digital Millennium Copyright Act that, despite being written in 1998, still governs the way digital content is treated. And when they asked for the DMCA to be revised, they actually meant they wanted to force YouTube to pay more in music royalties and get rid of the "safe harbor" exemptions that protect it and other services like it from copyright infringement.
The 1,000 musicians who wrote to the European commission pointed fingers at YouTube for "unfairly siphoning value" away from recording artists and songwriters. This supports what the record company trade associations including the IFPI, RIAA and BPI have been saying about the "value gap" that is eating their profits.
This represents the music industry's most unified attack against one company and against faulty legislation.
Experts pointed out, however, that getting millionaires like Taylor Swift and Bono to lead campaigns about not getting paid enough is not very sympathetic. While their fame puts the issue in headlines, it also causes the public to criticize them for complaining.
But a look at the numbers does offer proof of wrongdoing by streaming services like YouTube. The IFPI showed that 68 million streaming music subscribers contributed $2 billion in revenues to record labels (just under $30 per user), while 900 million users of ad-funded services only generated $634 million ($.70 each). YouTube has more than one billion regular users and is making up the bulk of the $.70 consumers. The recorded music business is calling this "unsustainable."
Record companies have previously come under fire themselves, with artists accusing them of not paying out contracts fairly. In the 1990s, George Michael lost a lawsuit against Sony when he tried to get out of his contract. And Prince warred with Warner Music over the terms of his contract. Once digital came along, lawsuits against labels became even more prominent, with Pink Floyd suing EMI over iTunes royalties in 2010 and Universal being forced to pay a settlement of $11.5 million to a group of artists who argued by class action against unfair download rates.
If the record industry is successful in its war against YouTube, it will also have to prove that money is passed on appropriately to artists.
The battle with YouTube can be blamed on what many call "the MTV mistake," the biggest "bad deal" in the music industry. Labels and artists made extremely expensive videos to fill out MTV schedules because they were huge promotional tools, not realizing that videos could make money on their own. Finally, the music industry accused Viacom of building its empire "off the back" of artists by not paying royalties on the music or the videos.
As The Guardian explained, "There is something of an irony here that the music industry is now gunning for YouTube, the company that a decade ago made MTV irrelevant and which Viacom tried but failed to sue for $1 billion in a copyright infringement case that dragged out between 2007 and 2014."
Music companies have already fought with YouTube. Warner pulled its catalog in 2008, then reinstated it once it got better licensing terms. PRS for Music, which represents songwriters also pulled its catalog in 2009, then renewed its license again in 2013. Many analysts have said it is unsympathetic to negotiate a deal, then decide several years later, mid-contract, that the deal is not the one they wanted.
Still, all the force being exerted by these 1,000 musicians now to battle the value gap has its limits. Artists know that victory in this situation could be detrimental. Labels and artists can complain about how badly they are being paid by YouTube and how it is trying to take advantage of faulty U.S. and European laws in order to get out of being sued for copyright infringement. But if YouTube was gone tomorrow, artists and labels would be in an even worse spot than they are now.
Irving Azoff Appealing to Music Publishers over Fair Compensation
Music industry executive Irving Azoff urged members of the music industry to work together for fair compensation in a keynote address at the National Music Publishers' Association.
According to Billboard, Azoff pointed to the current strength of the music community, while calling it out for its apathy: "The music industry has never been more powerful and popular and we as an industry have never done a shittier job of rallying together as one industry … We should work together to solve the root of the problem – fair compensation."
Azoff went on to tell the story of one of his artists, who went from making $450,000 in royalties to making $40,000 in royalties.
He asked, "How many tens of thousands of people in the music industry have to lose their jobs?"
Azoff's keynote was a Q&A moderated by NMPA David Israelite. Azoff noted that people in all facets of the business need to "put aside their differences" and join forces so the industry can get fair pay for creators and music companies alike.
He called out digital services like YouTube, which is not making money on its ad-supported services: "How can you sit there and say we can't afford a couple of hundred millions of dollars for your industry, when their market cap is worth a half a trillion dollars?"
Azoff also pointed out that the larger industry has been "operating under the consent decree" since 1941: "Anyone with sense would ask, why does the DOJ think we still need a consent decree? I think it's deplorable."
The legendary manager also focused on the Department of Justice's recent review of the consent decree. This review was at first meant to let publishers partially withdraw their rights from ASCAP and BMI blanket licenses and directly license those rights to digital services. Now, the DOJ is also considering enforcing 100 percent licensing, which means that no matter what share of a song a person owns, any copyright holder can license the entire song, which is against normal practices. Azoff explained that this new policy "will create havoc for the songwriters … Are the songwriters only going to be able to write with other songwriters from the same PRO? If not, who pays if they write with songwriters from a different PRO? Also, if one guy gets a higher paycheck than your songwriter, how will that play?"
About the Digital Millennium Copyright Act, Azoff said, "The DMCA is out of date … What it was meant to do in 1998, the digital companies no longer need protection. Companies like YouTube and SoundCloud should have to play by the same rules as their competitors – Apple and Spotify."
Azoff concluded that the music industry is up against strong opposition and a government that is not easy to sway. However, artists and songwriters can join with publishers and labels, "There is one place we can't lose: In the court of public opinion … It's silly that we are fighting over pennies and leaving millions on the table."