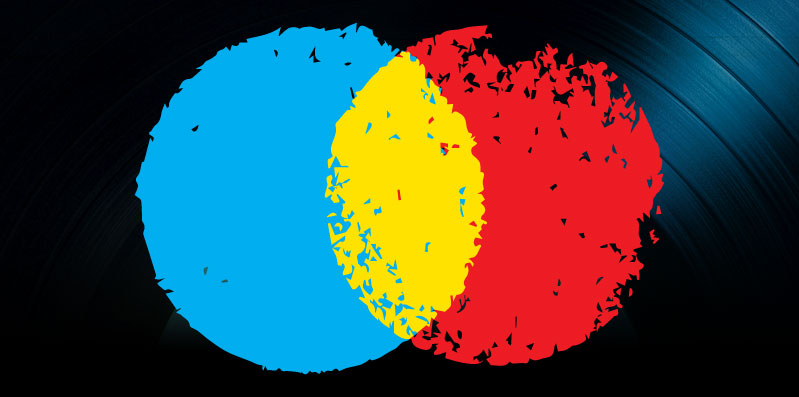 YouTube Music Expansion, Fair Use Guidelines Change and SESAC Acquisition of Harry Fox Agency News, September 20, 2015
Statistics showed that YouTube Music is expanding at a 60-percent higher rate than all other streaming services combined. Also, the fair use guidelines changed. And SESAC acquired the Harry Fox Agency.
YouTube Music Expanding Exponentially
YouTube Music is growing at a 60-percent higher rate than all other streaming music services combined in 2015 thus far, according to a Nielsen study reported by Digital Music News. The study showed that YouTube brought in 60.6-percent more streams than all audio-only/on-demand streaming music services together, either free or paid in the first half of this year.
This means YouTube is seeing greater growth than all of Spotify, TIDAL, Apple Music, Rhapsody, Rdio, Xbox Music, Cricket (Muve) and Google Play.
YouTube and VEVO has delivered 76.6 billion music video streams in 2015, an increase of 109.2 percent. Other streaming platforms served 58.6 billion streams for a gain of 74.2 percent. Overall, music streams, including video and audio grew to 135.2 billion for the first half of the year, up 92.4 percent.
Spotify reported 20 million paying subscribers and 55 million free users. YouTube is still determining a release date for its paid platform, Music Key.
Fair Use Guidelines Changing
The United States Court of Appeals for the Ninth Circuit in San Francisco pushed a long-standing copyright case to trial and set a guideline that could change the way media companies handle reporting of use of copyrighted, unlicensed content, said the New York Times. The panel, consisting of three judges ruled that copyright holders must consider fair use before asking YouTube to remove videos featuring their content.
The policy-changing case is as follows: In February 2007, Stephanie Lenz of PA uploaded a 29-second video of her toddler dancing with Prince's "Let's Go Crazy" playing at her home in the background. Prince's publishers reported her for copyright infringement, and Lenz filed a lawsuit declaring the song fell under the "fair use" guidelines.
The lawsuit has become known as the "dancing baby" case and has called into question how copyright law applies to candid videos of family and friends posted online that only "incidentally" include copyrighted media, including songs. Advocacy group the Electronic Frontier Foundation represented Lenz in her lawsuit against Universal and has declared the court's recent ruling as a "victory" for Internet users and for changing the way copyright law is handled in the new music industry.
The Electronic Frontier Foundation's legal director, Corynne McSherry said, "Today's ruling sends a strong message that copyright law does not authorize thoughtless censorship of lawful speech."
However, many music industry people disagree with the ruling. Recording Industry Association of America (R.I.A.A.) spokesperson Jonathan Lamy was referring to the 1998 Digital Millennium Copyright Act when he stated, "We respectfully disagree with the court's conclusion about the D.M.C.A. and the burden the court places upon copyright holders before sending takedown notices."
Lenz's argument was that her use of Prince's song fell into the category of fair use, which lets others use copyrighted material as part of commentary, criticism or news reporting unrelated to the music.
The case has also become an illustration of how technology is splitting up the music and entertainment industry and the technology industry.
The Motion Picture Association of America and the R.I.A.A. were in support of Universal's arguments. The company said that fair use should be called an "affirmative defense" only when used as part of a copyright infringement lawsuit. However, Google, Twitter and Tumblr said they fell on Lenz's side.
The judges' ruling declared that fair use was "uniquely situated in copyright law so as to be treated differently than traditional affirmative defenses." The judges said that Universal and other copyright holders must take fair use into consideration before jumping to the takedown notice phase on YouTube.
SESAC Acquiring the Harry Fox Agency (HFA)
SESAC, the smallest of the U.S.'s performance rights organizations finished its acquisition of the Harry Fox Agency this past week, according to Music Week. The Nashville-based PRO purchased HFA from the National Music Publishers' Association (NMPA).
John Josephson, SESAC chairman and CEO said, "SESAC is pleased to announce that, following approval by the NMPA Board and membership, the acquisition of the Harry Fox Agency has been completed … The HFA is the leading U.S. mechanical rights organization, and this acquisition establishes SESAC as the only music rights organization in the United States. SESAC will have the ability to offer singular licenses for he works of its affiliated writers and publishers that aggregate SESAC as the only music rights organization in the United States. SESAC will have the ability to offer singular licenses for he works of its affiliated writers and publishers that aggregate both performance and mechanical rights for those users interested in such an option."
He added, "We look forward to driving greater efficiency in licensing for music users, as well as enhanced value for music creators and publishers."
SESAC's revenues were approximately $167 million in 2013 and $182 million in 2014. The organization's catalog has more than 400,000 songs, including a majority of Neil Diamond's and Bob Dylan's work as well as a big country music roster.