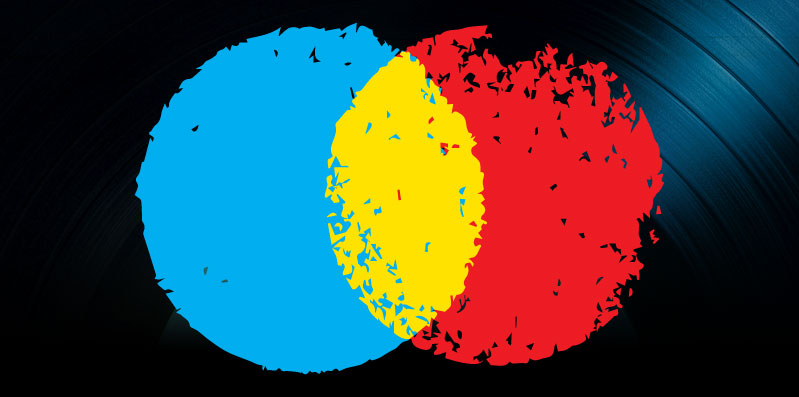 Universal Music Group, 2015 Music Business Predictions and Adult Contemporary Sales News, January 11, 2015
Universal Music Group filed a lawsuit regarding mixtapes that are being sent to prisoners from friends and family members. Also, music industry analyst Bobby Owsinski delivered ten music industry predictions for 2015. And releases within the adult contemporary (AC) genre failed to sell well during the 2014 holiday season.
UMG Suing for Copyright Infringement over Prison-Bound Mixtapes
Universal Music filed a lawsuit against companies including Centric Group and Keefe Group in California federal court on January 6, said The Hollywood Reporter. The label claimed that mixtapes including copyright-protected tracks by James Brown, Eminem, Marvin Gaye, Stevie Wonder and other artists are being included in "care packages" available for family members and friends to send to inmates.
According to the lawsuit, "Defendants boast on their website that their business 'was developed to eliminate contraband,' yet the infringing copies of Plaintiffs' sound recordings and musical compositions, in which Defendants unlawfully transact and from which they unjustly profit, are contraband personified."
Mixtapes have been under attack by UMG for the past few months. In the Fall, the company examined DJ music for possible copyright violation and explained, "Such so-called 'mixtapes,' unless authorized by the copyright owner or owner of corresponding state law rights, are nothing more than collections of infringing, piratical compilations of copyrighted or otherwise legally protected sound recordings and copyrighted musical composition."
While Universal said the "mixtape" is "frequently a cover for piracy," it admitted there are legal distributors. The defendants in this case have been accused of being unauthorized distributors, not paying royalties for music that acts as "a door opener to solicit customers" for their businesses.
UMG said it is looking for maximum damages from the sued companies in the amount of $150,000 for each illegally-used work. The company is also looking for additional damages related to "unfair competition claims."
A 2015 Forecast for the Music Industry
Industry analyst Bobby Owsinski made ten "out on the limb" music business predictions for 2015 in Forbes. The following are a few of the major stories he said will develop in the upcoming year.
Apple will competitively enter the music streaming market. Owsinski said, "Beats Music doesn't have a huge number of subscribers so it can be retired without fear of killing a well-liked brand. In its place Apple will launch a new on-demand streaming service that's cheaper than the competition and features high resolution audio."
More music fans will pay for premium streaming services, leading to a continued decrease in download sales. He predicted, "As consumers become more comfortable with on-demand streaming, larger numbers of them register for the various platforms. More of them than ever are willing to pay for their service of choice than ever before … Downloads fall below $1 billion in total revenue as music consumers find that having access to millions of songs is a lot better than owning just a few."
Owsinski stated he believes Pandora and Spotify will see less explosive growth in 2015 thanks to the Apple's and Google's/YouTube's entrance into paid streaming: "With the new entrants from Google and Apple in the marketplace, the growth of both Spotify and Pandora is stunted. Pandora is especially hurt, as consumers find they'd much rather pay for on-demand streaming than just a digital radio."
He also said he thinks artists will realize streaming services are not their arch nemeses: "Many begin to see the light that it's really the record label middle man that enjoys the majority of [the] income [from royalty payments]. As a result, artist's attorneys negotiate new agreements with record labels to make the split a bit more equitable, but the record labels still continue to be favored."
And he said he feels the business is due for a new music trend, as fans get bored of hearing the same genres: "The charts have been dominated by EDM-flavored dance music and country music for too long as consumers begin to tire of the genres. A new trend emerges that sets the music world on its ear."
Is the Mainstream AC Format in Decline?
The mainstream AC format experienced a decline in holiday music sales in 2014, according to Nielsen and Billboard. The format's 6+PPM share was down almost a full point from the November-December bump three years ago, and it has some experts wondering why a season that has produced a major sales boost for mainstream AC for 20+ years failed to deliver.
Analysts explained that this decline is indicative of major changes to the AC radio climate during the past decade. First of all, Pandora and other types of non-terrestrial radio have begun providing holiday music listening opportunities. With many listeners looking to play continuous music around the holidays, radio stations are finding it hard to compete.
Pandora, Spotify and others are also competing for non-holiday music listening. AC broadcasters have figured out thanks to all the new metrics that are now available that they are switching to holiday music a few weeks earlier than listeners actually want to hear holiday music. However, they still go in early n hopes of being "first in" and because they are still operating under the outdated and false idea that AC fans do not have other listening options.
Analysts also surmise that other available music is of better quality than it was ten years ago, when the "edgy" top 40 dominating the charts was not suitable for AC audiences and thus did not give AC stations many playable music options. For example, in the early 2000s, a switch from Celine Dion's "Because You Loved Me" to her Christmas music was seen as an "upgrade that generated more listener passion." The 42-year old woman of today is more in tune with current top 40 and thus more likely to listen to Top 40 stations when adult contemporary stations fail to deliver options.
Country, which used to be a genre considered "the other AC" radio is now also a much younger format, thought of as "the other top 40" for those 18-34. In the early 2000s, AC used to take attention away from country, but now the format stays strong through the holidays.
Mainstream AC is also no longer guaranteed to lead in every market, even though some mainstream AC stations have been able to roll with the increased popularity of top 40, country and adult top 40. The format was formerly dominated by Fleetwood Mac, Billy Joel and '70s disco, but now that music occupies "classic hits"/"oldies" stations, as "gold-based" music and holiday music becomes less beloved by AC listeners.
Finally, the main library for AC stations is ten years older. Since the "all-Christmas" format first picked up steam, research and experience has helped stations fine-tune their playlists to the point where there are almost no new titles and very few "playable" new versions of songs in the week leading up to Christmas. Although there are also no new "classic rock"/"oldies" titles, the passage of time has brought new titles into both of those formats, and the increased accessibility of music overall has introduced new fans to older songs.