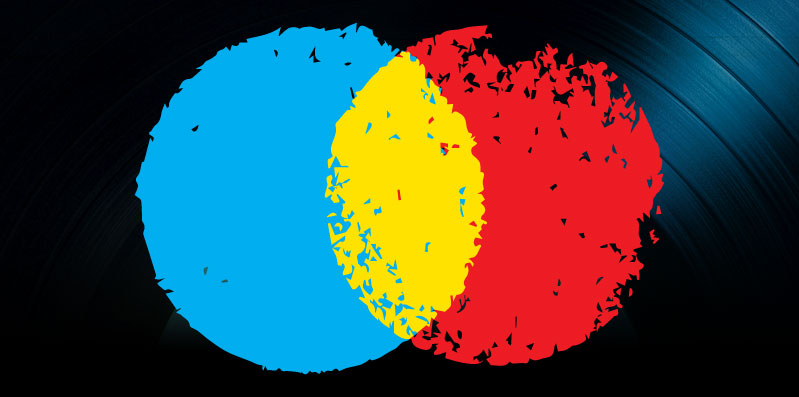 Twitter Growth, iTunes vs. Apple Music and Anti-Streaming Platforms News August 2, 2015
A former Twitter executive explained why the platform could be in trouble if it continues to emulate Facebook. Also, the CDBaby blog detailed how to ensure artists' fans are still getting access to their music on iTunes. And many artists said they will continue to avoid streaming services.
Twitter's Obsession with Facebook Hurting Growth
A former top Twitter executive revealed that the publicly-traded company's attempt to compete directly with Facebook might be causing its demise, reported The Guardian. User growth on the platform has slowed to a halt, and the company's stock dropped sharply in April.
With no permanent CEO at the helm and an obsession with matching the features and services of its competitors, Twitter could be poised for a total shutdown, according to the executive: "Honestly, I think part of the fundamental issue is their relentless fixation on how they compare to Facebook, and I think that's in some ways a fatal posture … I mean, no one will say on the record 'We compare ourselves relentlessly to Facebook,' because that's a losing position, but of course they do."
Leaders of Twitter said last Tuesday to investors that they were considering a total remodel of the website in order to revitalize interest in the service. Their plan is to make the entire site look like Twitter's "While You Were Away" mobile feature, which is a copy of one of Facebook's features.
Brian Wieser of Pivotal Research Group has still been listing Twitter stock as fit to buy, but he says that going after a user base the same size as Facebook, which sports 1.4 billion users worldwide, is not a smart move for Twitter. He explained, "The management team has focused so much on the aspiration of being ubiquitous, which I always thought was a mistake … investors have whipsawed back and forth and center." He added that this has all kept the share price of stock "in flux" and "they shot for the stars and they only got the moon, and we're disappointed … The product as it stands isn't for everybody. Not everybody wants to use Twitter. Not everyone consumes news. The gap is between what management has set for itself and what's realistic."
Co-founder and interim CEO of Twitter said on the recent call to investors that the platform needed to be "the most powerful microphone in the world." Still, its stock fell further – by 12.4 percent – after open of the stock exchange on Wednesday morning.
Dorsey did admit that the company did not succeed at recent efforts to keep Twitter users from leaving en masse, but that "this is unacceptable" and "we're not happy about it." However, some experts have said that the company may have found all its users already and cannot grow further unless it finds its own direction.
CFO Anthony Noto said, on the same investor call, "We do not expect to see sustained, meaningful growth in MAUs until we start to reach the mass market … We believe that will take a considerable period of time."
When Twitter lowered its projections for user growth in 2015, shares of the company dropped despite its high year-over-year ad revenue growth, which is still at 71 percent. eMarketer predicted that Instagram would surpass Twitter by 2017, and it has, indeed already grown bigger than Twitter when it comes to active monthly users.
The former executive told The Guardian that the growth issue is not necessarily about the business' ability to earn cash; it is about the need of Wall Street to see very specific numbers and metrics on every earnings call. The executive also said Twitter had chased away real creative talent "in an effort to chase those massive numbers… I know they're getting a lot of pressure from the street … But there have been so many fits and starts and changes in direction that current people in positions of leadership can't do their jobs. And so they bring in a new group."
Twitter has seen many of its critical employees leave in the past year, including COO Ali Roghani and CFO Mike Gupta as well as head of communications Gabriel Stricker. A total of 450 staffers have left in recent months, and two additional staff members left on Tuesday around the same time as the investor call: product director Todd Jackson and Twitter's head of growth Christian Oestlien.
Twitter's obsession with acquiring new companies has also made its company environment confusing and "cluttered."
The former executive concluded, "The only answer, which I don't think is feasible, is to say, 'You know what, we're going to be the best damn 300 million monthly active user we think we can be,' and not aim for Facebook-like scale … But this is the reality, and I feel for them. It's the reality of being a publicly traded company."
Directing Fans to the iTunes Store in the World of Apple Music
Apple has started redirecting users from artists' iTunes links to Apple Music. But while the two services are meant to complement each other, CDBaby blog contributor Chris Robley pointed out that the redirect can be confusing to fans, particularly those that do not want to use Apple Music. And thankfully, artists can still set up links to their music that ensures fans end up on iTunes instead of Apple's new streaming service.
He provided the following instructions:
Go to Apple'sLink Makertool.
Search for your artist name, album title, or single.
Select the link from the six options provided (including badges and text links for both iTunes and Apple Music).
Copy the code and head over to your website to paste/embed.
Robley also added that artists using text links need to make sure to "set up the appropriate expectation." For example, they should say, "Listen on Apple Music," "Play on Apple Music" or "Hear on Apple Music" instead of using the word "stream." When they are directing users to iTunes, they should use words like "Buy" or "Purchase."
Artists Still Resisting Streaming Services
Despite the ever-growing streaming market, many artists are still belligerently withholding music from streaming services, said Billboard.
A little over weeks ago, Neil Young wrote a scathing post against streaming music services on Facebook, then pulled most of his music. His explanation for ending streaming of his tracks was because he feels that the sound quality of streaming music is currently not up to his standards. He currently only has five albums from the '80s and '90s on a few streaming services.
Young's message said, "AM radio kicked streaming's ass. Analog Cassettes and 8 tracks also kicked streaming's ass, and absolutely rocked compared to streaming … Streaming sucks. Streaming is the worst audio in history."
He admitted that if streaming sound quality improves, he will offer his music through streaming platforms again.
Other artists, including fellow legacy acts like King Crimson and the Traveling Wilburys have joined Young's boycott for a variety of reasons. And November 2014, Taylor Swift had pulled all her music off streaming services, but has since made her catalog available on the new Apple Music. Her exodus was well-publicized and began with an op-ed she wrote for the Wall Street Journal: "Music is art, and art is important and rare. Important, rare things are valuable. Valuable things should be paid for. It's my opinion that music should not be free, and my prediction is that individual artists and their labels will someday decide what an album's price point is. I hope they don't underestimate themselves or undervalue their art."
Country singer Jason Aldean followed her lead in 2014, saying, "The debate the whole music industry is having on streaming is complicated … And while I'm definitely paying attention to the business side of things, I am first and foremost an artist. I'm an artist whose career has been built by the songwriters, publishers, producers and engineers that line Music Row in Nashville. What they do has value, and I want everyone who is involved in making my music to be paid fairly."
Prince pulled his music from streaming services earlier this summer, only allowing access to TIDAL until July 30, when he made one single, "Stare" available on Spotify.
And none of The Beatles work is available on Spotify because of the exclusive deal the band signed with iTunes. While solo work from members can be found on a few streaming services, The Beatles' large catalog is now only on iTunes and Apple Music.
Thom Yorke, Tool and Garth Brooks left streaming behind for similar reasons: They "appreciate the art form of a complete album," and thus do not want their music available as singles. Of course, Yorke infamously told The Guardian in fall 2013 that "Spotify is the last desperate fart of a dying corpse."
Bob Seger has a few albums for sale on iTunes, but he has stayed off streaming services. He claimed this is because of a battle with his management and record label, not because of his own personal beliefs about the technology: "It's an ongoing issue with my manager and Capitol Records … You have to talk to him about that. They agreed to something many years ago about new media and they don't want to live up to it."