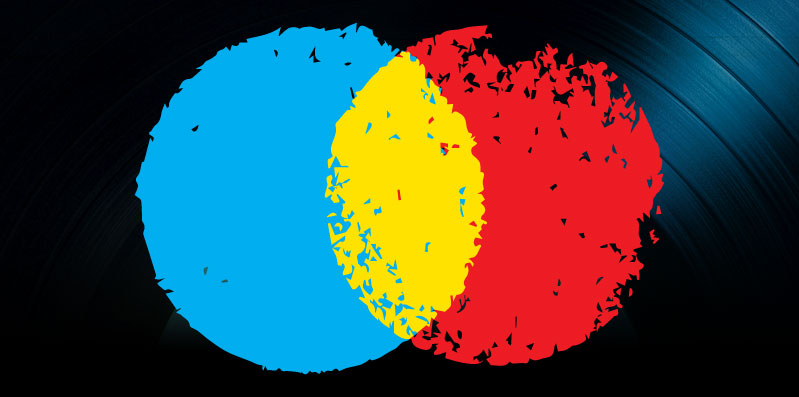 The Beastie Boys Sampling, Megaupload and Google+ News, March 29, 2015
The Beastie Boys prevailed in a long-running lawsuit over samples used on Paul's Boutique. And the U.S. government officially won its civil forfeiture case against Megaupload and Kim Dotcom. Also, Adweek discussed why Google+ is on its way out.
The Beastie Boys' Sampling Lawsuit Finally Over
A long-running copyright lawsuit over samples used on The Beastie Boys' album Paul's Boutique finally came to a close this past week, reported Billboard. TufAmerica filed legal action on May 3, 2012, one day before member Adam Yauch's death.
District Judge Alison Nathan ruled in favor of the Beastie Boys on March 24 because TufAmerica never got an exclusive license to the copyrighted material. At most, the company had a right-to-sue on behalf of the musicians' associated with the original material sampled.
This is not the first time TufAmerica has sued over illegal samples. The company has previously filed action against LL Cool J, Frank Ocean and J Z. In order to win the most recent case, TufAmerica needed to cut deals with Robert Reed, Tony Fisher and James Avery, members of the group Trouble Funk. Their song "Say What" was used on The Beastie Boys' song "Shadrach," while their other song "Let's Get Small" was used on "Hold It Now Hit It." The group was with Island Records in the 1980s.
TufAmerica cut a deal with Reed and Fisher to administer their copyrights, leaving Avery out of the equation. Judge Nathan explained, "… without the third co-owner, Robert Reed and Fisher could at best convey a non-exclusive license to TufAmerica."
TufAmerica would have to have exclusive rights to the material in order to legally file suit against The Beastie Boys. Even though TufAmerica made a deal with Avery in 2012, it was not enough to help them win their argument. Judge Nathan said, "Putting aside the issue of whether the 2012 Agreement and 1999 Agreements can be read together, the 2012 Agreement conveys nothing more than the bare right to sue … And it has long been the rule that 'where … an agreement transfers nothing more than the bare right to sue … it cannot be the basis for standing under the Copyright Act."
TufAmerica attempted to overcome this objection in 2012 by putting a clause in its deal with Avery that says, "to the extent that exclusive licenses of any of Avery's copyrights in the Trouble Funk Copyrights … are necessary for 'standing' or similar reasons in connection with filing and maintaining a Trouble Funk Infringement Action, Avery hereby exclusively licenses such copyrights to Tuff City Records for the purpose of filing and maintaining Trouble Funk Infringement Actions."
The Judge stated that just because the word "exclusive" exists in an agreement document does not mean the agreement is actually "exclusive."
The U.S. Government Finally Taking Possession of Kim Dotcom's Assets
The U.S. Government officially prevailed in its civil forfeiture case against Megaupload and Kim Dotcom, said TorrentFreak. The U.S. thus took possession of dozens of millions of dollars-worth of the founder's belongings, including bank accounts, cars and art. The possessions were originally taken by authorities from the U.S. and New Zealand in a 2012 raid.
The U.S. government launched a civil action in July 2014 claiming Kim Dotcom's assets were garnered via copyright and money laundering crimes. It asked the court to give up the bank accounts and other property.
While Megaupload's defense team protested the request, their arguments were found to have no merit, since Dotcom and his colleagues are fugitives. District Court Judge Liam O'Grady made a default judgment in favor of the U.S. Government, which means $67 million dollars-worth of assets belong to the U.S.
Dotcom complained about the hastiness of the ruling: "It all belongs to the U.S. government now. No trial. No due process."
All Dotcom's bank accounts that processed money received via Megaupload were forefeited as well as some property owned through the banks. Assets taken include luxury cars, electronic equipment and jet skis.
The memorandum compiled by Judge O'Grady echoed allegations in the original indictment. It links evidence pointing to infringing materials on the Megaupload site.
Dotcom declared these claims "Hollywood nonsense": "The default judgment is so thick with DOJ and Hollywood nonsense that one might think they drafted it."
Although the ruling is a huge hit to Dotcom, it presents an opportunity for him to have his case reviewed in a higher court: "For the first time, we get the opportunity to test the decisions of this Judge at a higher court. Because of the way his previous rulings were designed he made an appeal impossible. But we now can and probably will appeal O'Grady's decision on fugitive disentitlement and forfeiture."
Dotcom and the other Megaupload defendants are currently waiting to see if they will be extradited to the U.S. for a trial.
Why Did Google+ Fail?
Despite buzz several years ago about Google+ being the next big social media platform, it is officially almost dead, explained Adweek. Facebook and Twitter had greater user numbers, but Google+ had the support of tech giant Google, "a symbol of technological prowess ever since the search engine rose to near ubiquity, gracing highly practical, widely used products like Google Maps and Google News."
Experts expected Google+ to be successful. For a while, features like Google Authorship seemed to give users an edge with major SEO benefits, and everyone thought Google+ would be a model for the direction of social media. Unfortunately, none of these predictions came true.
While the Google+ platform still exists, it is changing. Now Photo sharing and live streaming video chats have been put into their own areas: "Photos"; "Streams." Run by Google's Bradley Horowitz, they are breaking off from the former Google+ brand.
This move alone suggests that Google is in the process of taking apart the Google+ service, taking its best features and making them into standalone elements of having a Google account and profile.
Google started getting rid of Google+ by making Author profiles less prominent in Google search results. The company said it was to make the search results "less cluttered." Then Google got rid of Author Stats, a Google+ metric users could see in Webmaster tools. And in 2014, the lead developer of Google+ left the company, thus possibly sealing the fate of the platform.
Why has Google+ failed to deliver? While the product itself was well designed, easy to use and had strong support, it did not have staying power.
First of all, it was similar to Facebook in design and seen by many as an "alternative version of Facebook." It had personal profiles, individual timelines, friend networks and post sharing ability. It may have looked different, but it did not offer different features from Facebook from the perspective of the average user. While it offered some SEO benefits, it was otherwise not new and did not provide a special experience.
The design of Google+ was also confusing for many users. Terms like "Circles" and "Sparks" were under-explained, and thus new users left the platform for networks that were more "intuitive."
The Google+ design was also confusing and prevented people from having a superior user experience.
The idea that Google+ was an "all-in-one" platform was at first a strength, but became a weakness. The platform ultimately ended up having too many features to manage, including photo sharing, messaging, hangouts and streams. Many users struggled to figure out exactly what Google+ was, as it never decided to specialize in one niche.
The fact that Google+ was wildly unpopular also actually further increased its rate of decline. From the beginning, no one wanted to use it, and it became a "joke" on the Internet. A slower rollout of features may have helped the platform last.
Although Google+ is dead, Google will likely listen to users' feedback about the platform and keep its best features to enhance its existing products.